}?>
}?>
I can never understand why pit bulls get so much negative attention. As I know, pit bulls are gentle and loving dogs. They're big balls that adore giving lots of kisses.
More and more people abuse these innocent animals as pit put bulls continue to get a bad reputation. I really cannot understand how somebody can hurt anyone, especially animal. Except of bad people through the world doing these, there are some amazing people out there helping and rescuing injured animals. And we really need more people like them.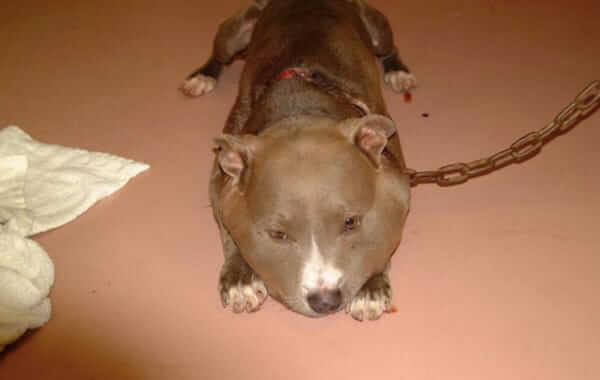 This is Roxanne, a beautiful pit bull. But, someone didn't see her beauty. She was abandoned in very bad conditions. She was found with a 6 pound chain around her neck wandering the streets. But that was only the beginning of her new life.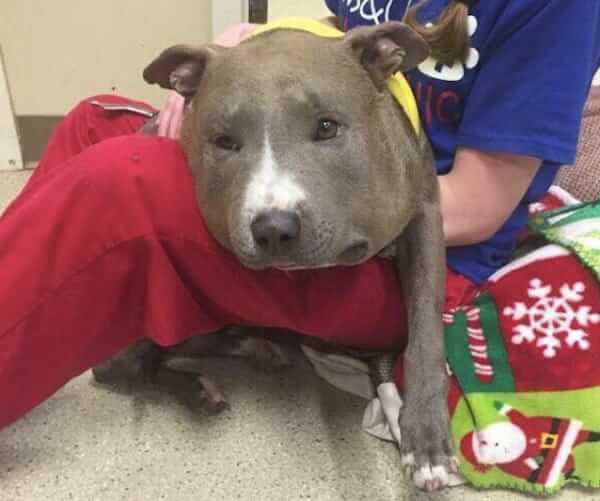 This sweet girl was found with a 6 pound chain around her neck wandering the streets of South California.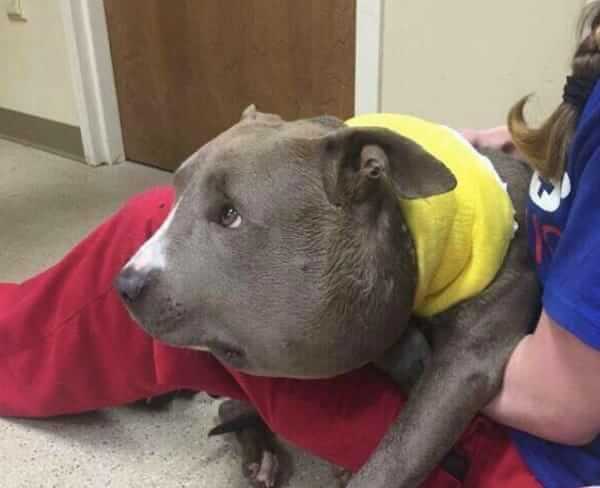 It wasn't clear how long she'd had been with that chain, but it had caused swelling to her neck. Her rescuers knew they needed to act immediately.
The chain had become partially embedded in her neck after so long. They needed to cut off with bolt cutters.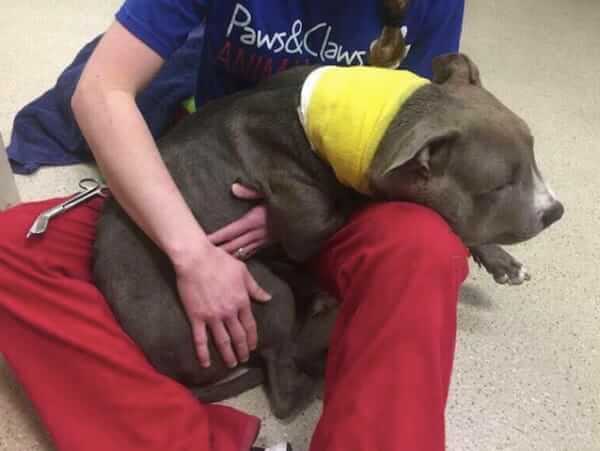 Doctors have never seen something awful like this. They had to rush her into surgery because the chain had cut into 95 percent of Roxanne's neck.
Not only she survived the surgery, this fighter was lifted once she'd been released from the chains.
After couple of weeks, Roxanne looks like very different dog. Her scar is healing now, and finally she is able to be a happy dog.
Just look at her!