}?>
}?>
You won't believe what this gorgeous dog named Lilica pulled off in honor of her baby bump.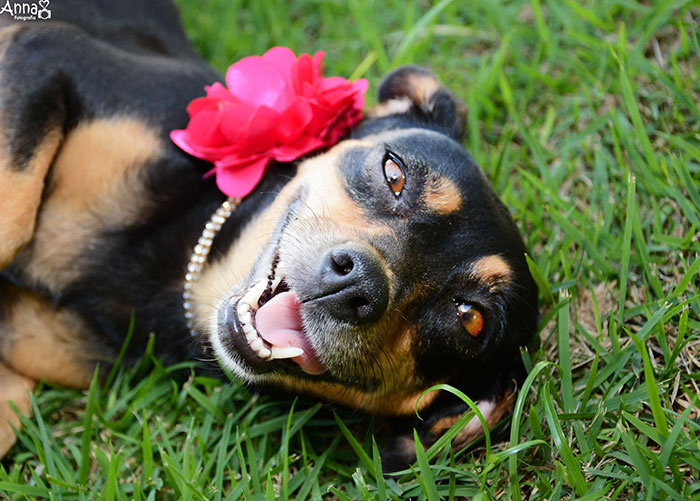 She had her own maternity photo shoot, and it's fabulous at all angles!
The shoot's official photographer was Brazilian shutterbug Ana Paula Grillo, who totally enjoyed taking snaps of Lilica. According to her, the pooch showcased some legit fierceness she didn't really have a hard time photographing her! "She made sensational poses!" Ana revealed to Bored Panda.
What's even more interesting was that Lilica gave birth to five cute puppies the day after the photo shoot. Slaying the whole thing a day before her due date. Yes, gurl!
Don't stop clicking to see all of Lilica's stunning photos. Every single shot is to die for!