}?>
}?>
Elizabeth was a student when she heard about Yana, a kitten who needed a home after her elderly owners were no longer able to care for her. Elizabeth had experience with rescues and was happy to adopt the two-month-old kitten. Elizabeth immediately noticed Yana's coloring which is unique. According to Elizabeth, people call her "nature's miracle."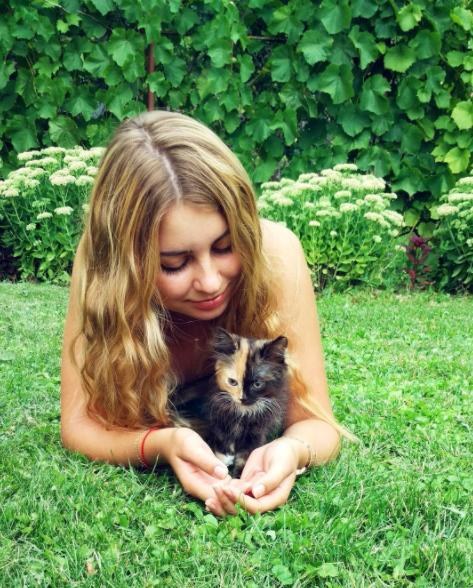 The young kitten is mostly black and white. Mostly, because half of her face is totally orange. Yana's mother was black and her father was orange and somehow, she ended up with the best of both worlds.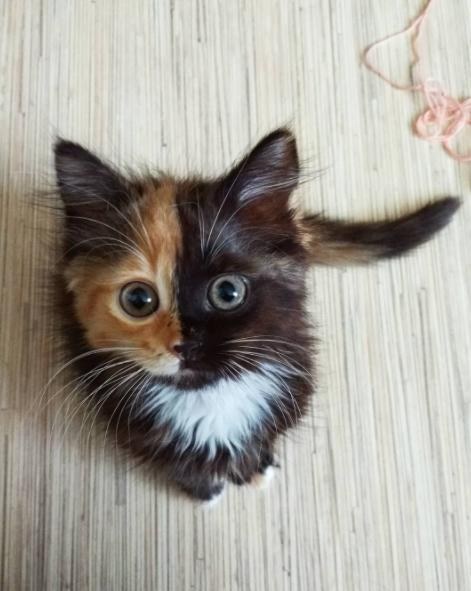 Elizabeth has a theory that "when nature decorated her an orange color, there wasn't enough paint, so the rest of her was decorated black." Another explanation is that Yana could be a feline chimera, which is a cat whose cells have two different kinds of DNA.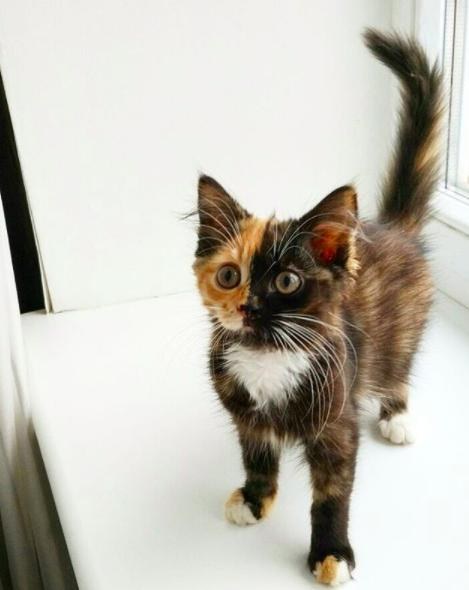 The condition is created when two embryos are fused together in the womb. Venus, another cat who is famous because of her colors like Yana's, has two different colors on her face as well as two different colored eyes.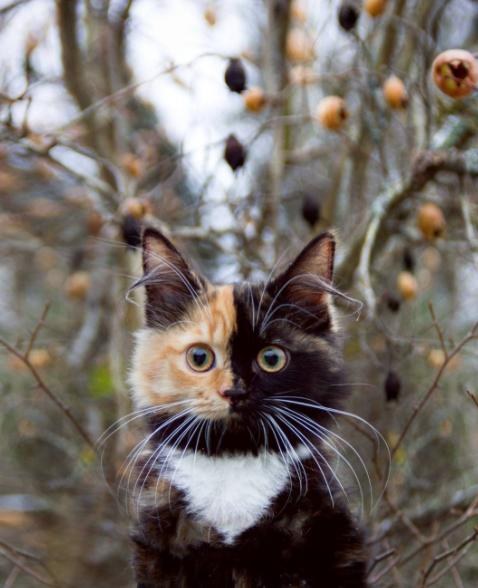 Yana is now seven months old and is much beloved by many in the world who love her gorgeous face. She likes making mischief and loves walking on a leash and playing fetch just like a dog.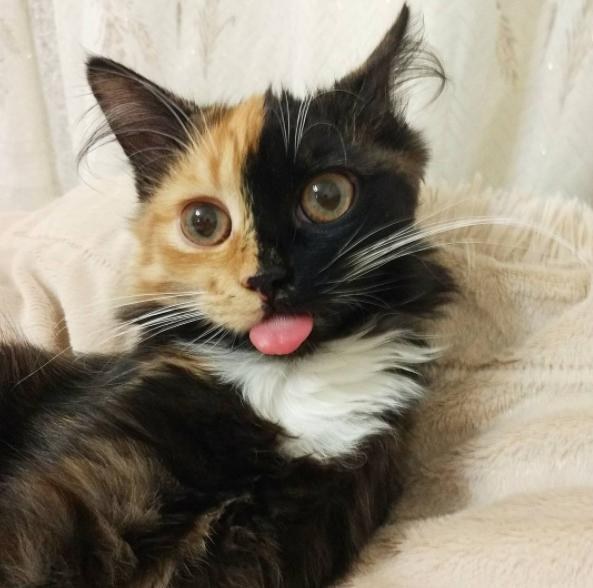 She is very playful and loves goofing around but she also loves to snuggle with her mom. She just looks a little different than most cats, but that's what makes her so special.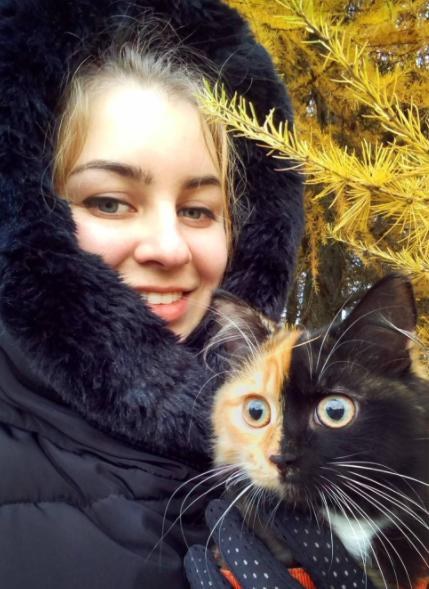 You can see what Yana is doing by following her on Instagram.