}?>
}?>
Let me tell you a story.
One couple recently went for a trek to the splendid Canadian Rockies for their engagement photo shoot! Spencer Taubner and Kelin Flanagan hired B.D.F.K Photography for the said occasion, and the lovebirds originally wanted all the fancy snapping to take place at the very summit–the Cirque Peak. But, because the weather wasn't in the mood to participate at that time, they realized they just couldn't carry on with their initial plan, prompting them to just go back.
On their way down, however, B.D.F.K Photography saw a beautiful stony area and decided to just have the photo shoot done on that very spot.
So, the camera's ready. The couple was ready, PDA-ing as much and as sweetly as they could. Everything was already set to perfection.
Then, THIS happened…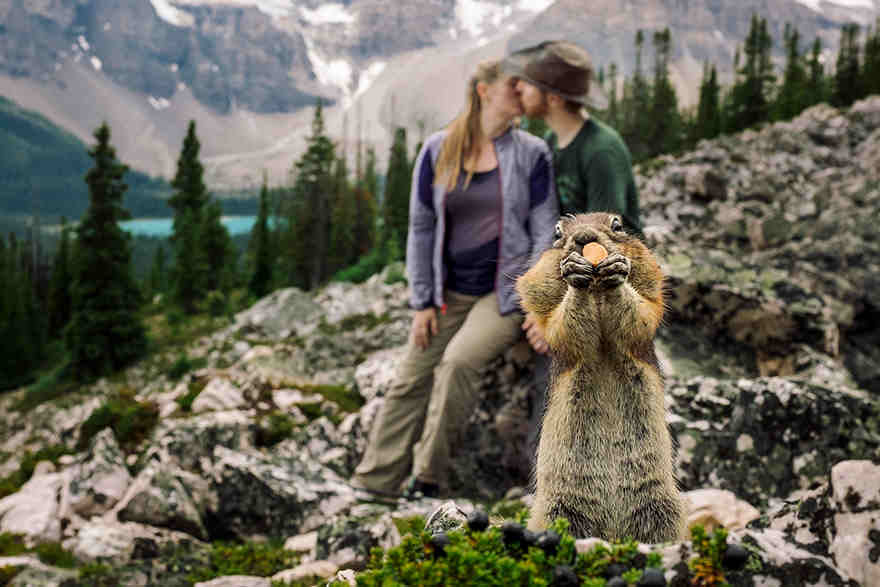 A SQUIRREL GOT IN THE WAY AND PHOTOBOMBED THE WHOLE THING AND IT'S SO CUTE I CAN'T EVEN.
Here's a closer look: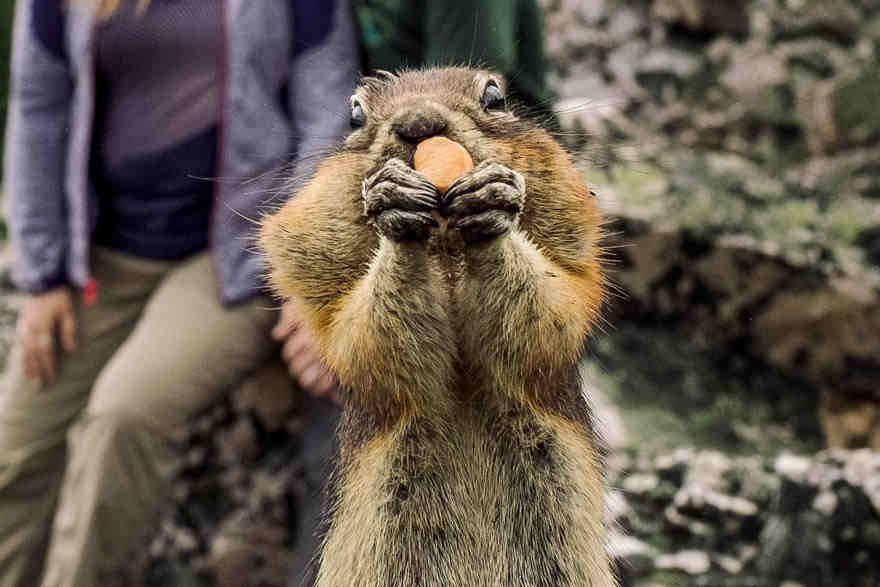 Thanks for melting my heart, buddy. Now, I have to get it inside the freezer for it to be whole again. You are adorbs, by the way!