}?>
}?>
Bubbles the horse rescued himself from a Texas kill lot by loading up on the trailer while rescuers were getting mini donkeys ready to take home to their sanctuary. Bubbles knew it might be his last chance and ignored the commands of anyone telling him he was staying.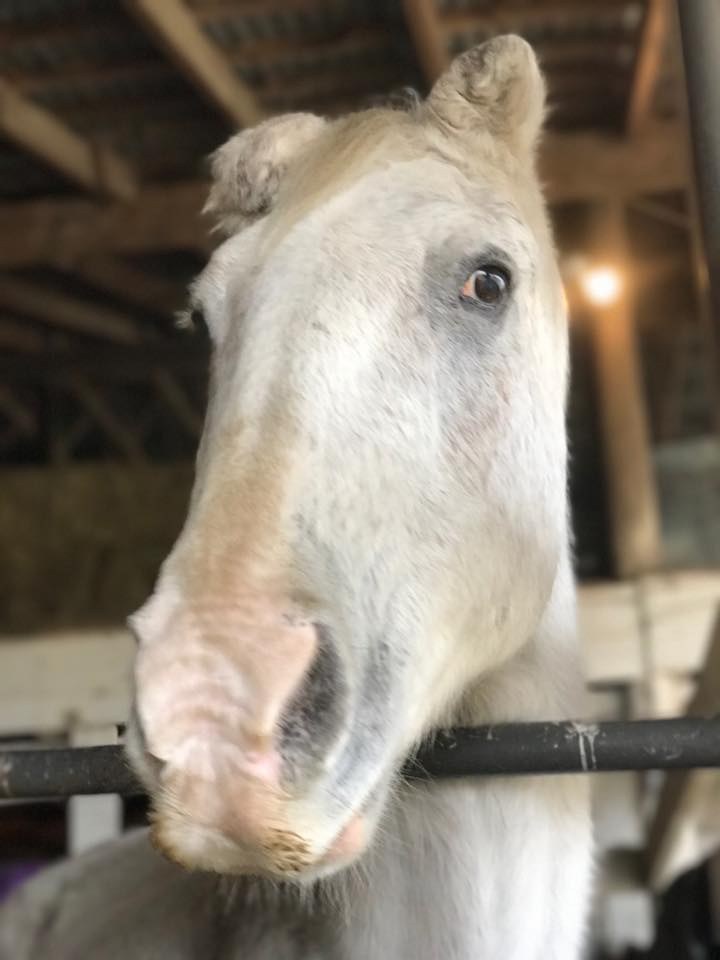 Of course, the rescuers fell in love with his heart and took him too. It's a good thing they did, or he would have ended up in a Mexico slaughterhouse.
Ever since Bubbles made it back to the rescue, he has been strutting his stuff and making friends with all the animals and staffers. When his story broke last month, Bubbles became a loved horse all the world. He soon started receiving fan mail and the letters and packages didn't stop.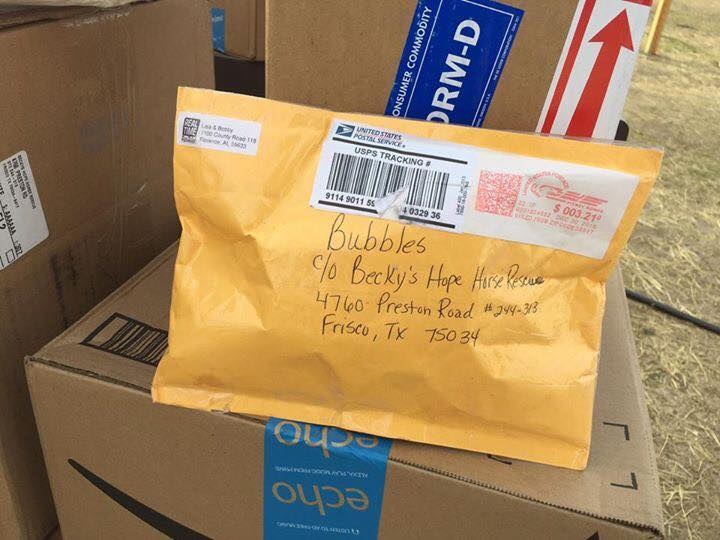 Becky's Hope Horse Rescue (BHHR) posted Bubbles' wish list from Amazon and people have responded! Not only did people send donated item immediately, but many of them put Bubbles' name on the packages.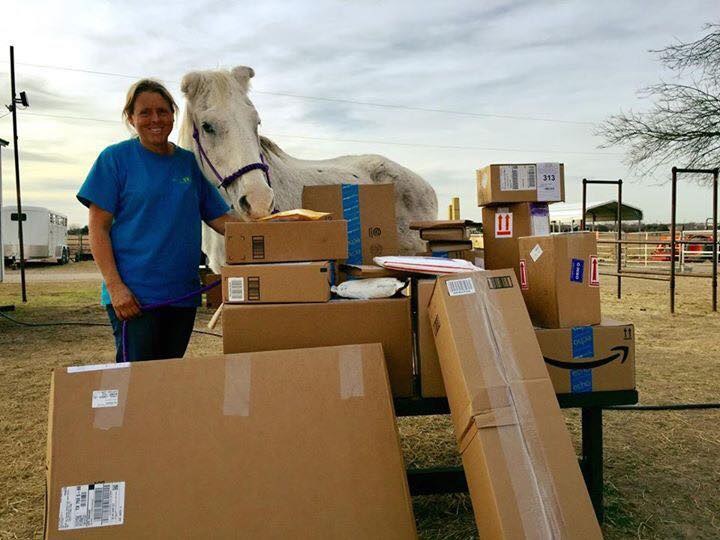 Gina, a longtime volunteer for BHHR said "We are profoundly humbled and grateful for the outpouring of support Bubbles that rescue has received. We are an all-volunteer organization and have always been funded exclusively through donations.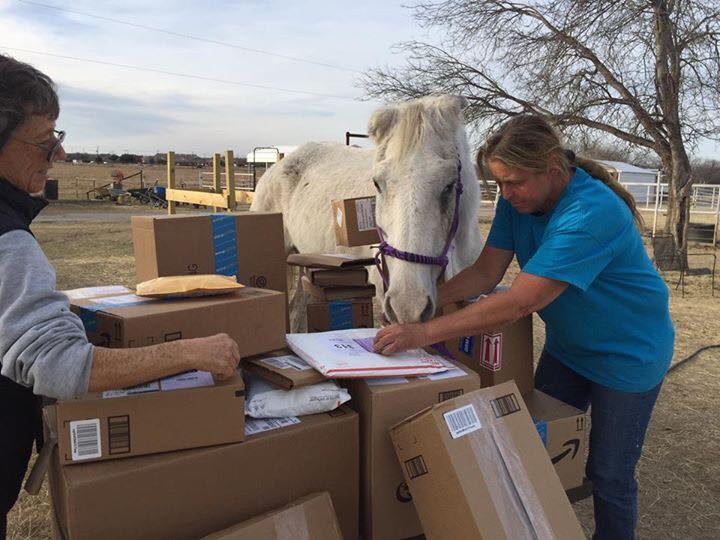 We have many kill pen and auction intercept horses and donkeys here and these kind donations benefit all of them." Bubbles enjoys sharing his gifts and is a very sweet horse with an old soul.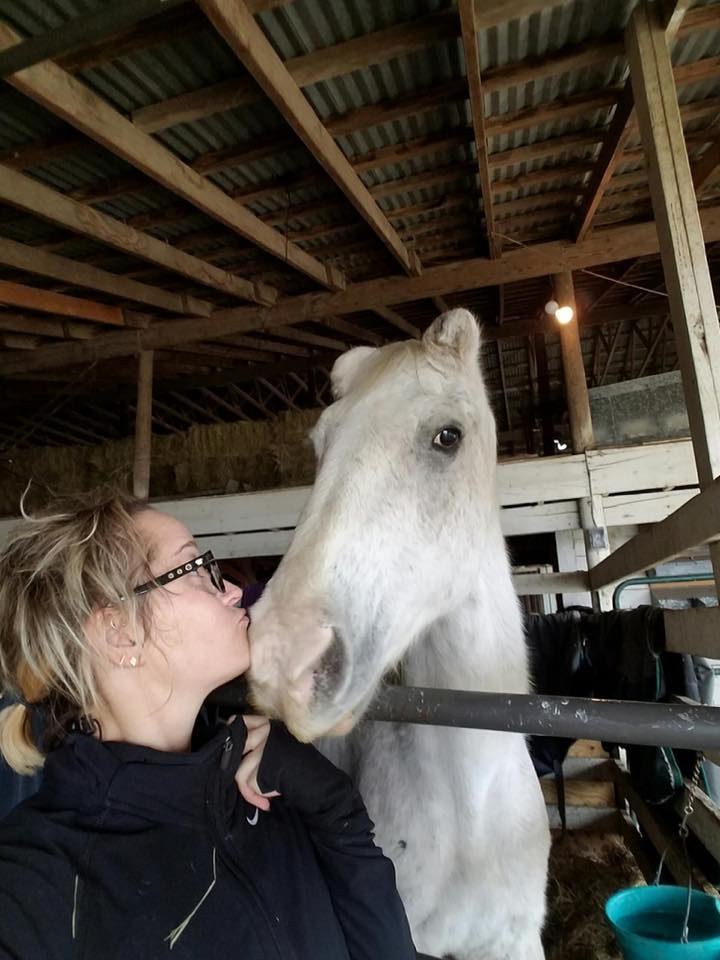 To donate to Bubbles, click here or get your very own Bubbles t-shirt right here. You can also track Bubbles on his very own Facebook page here.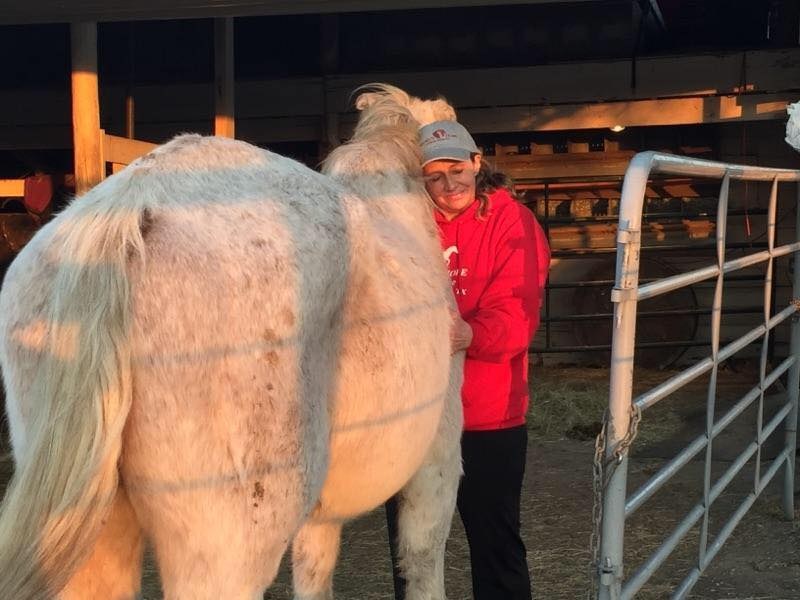 Share away, people!
Images & Feature Image Source:Â Becky's Hope Horse Rescue