}?>
}?>
An English Bull Terrier suddenly goes into a fit of violent wrath, and it is extremely dangerous to go near him.
"Some bad fella stole my sanity I can't think straight. I am in no way in my right mind at the moment, so please forgive me if I destroy a couple pieces of furniture in the next few minutes."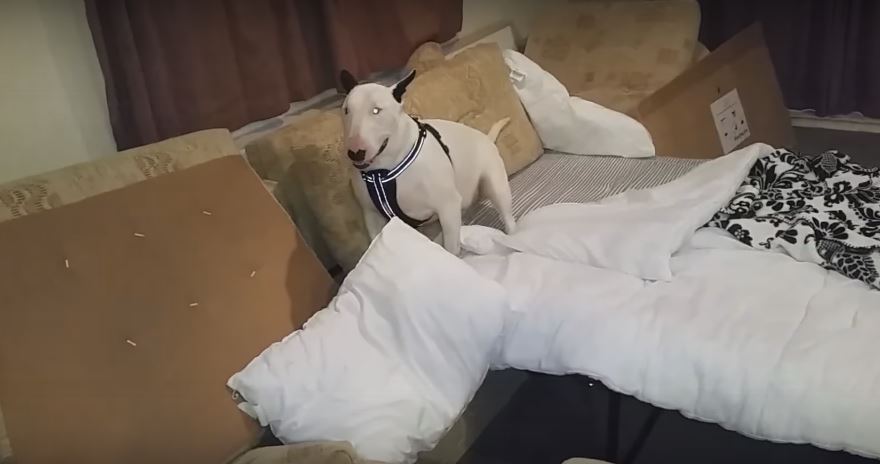 "Can anyone please return my sanity? If you don't want me going nuts, please give it back to me and everything's gonna be fine."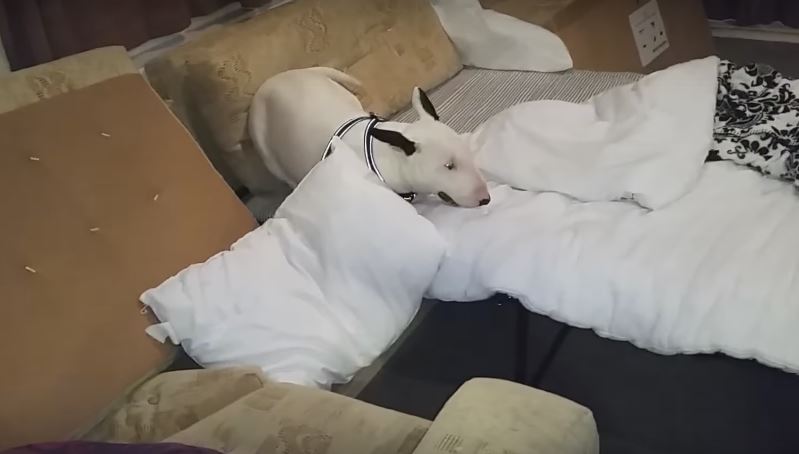 "You're hiding it from me, aren't you? Did you hide it here? Prolly, here. Dang, where in the world's trillion holes did you hide it?"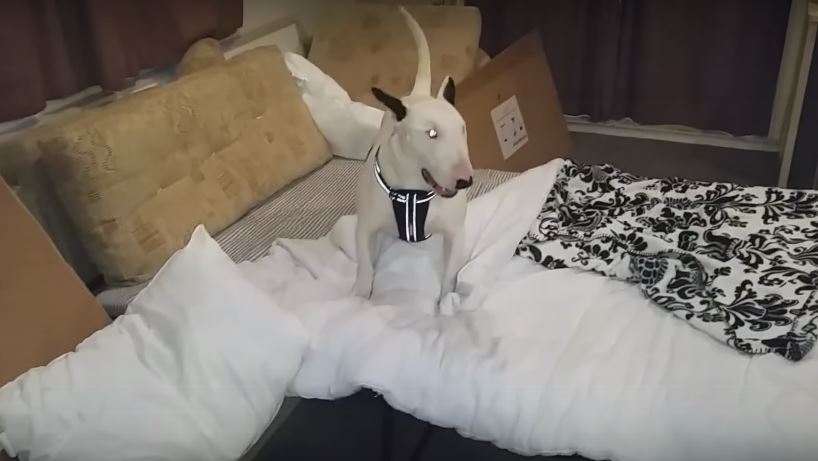 "SANITY WHERE ART THOU I NEED YOU NOW?!?!?!"
See the nerve-wracking clip on the next slide. He's outta control OMG!!!