}?>
}?>
Because Micah has been a really great dog all year long, she deserves the nicest and the cutest Christmas present in the world!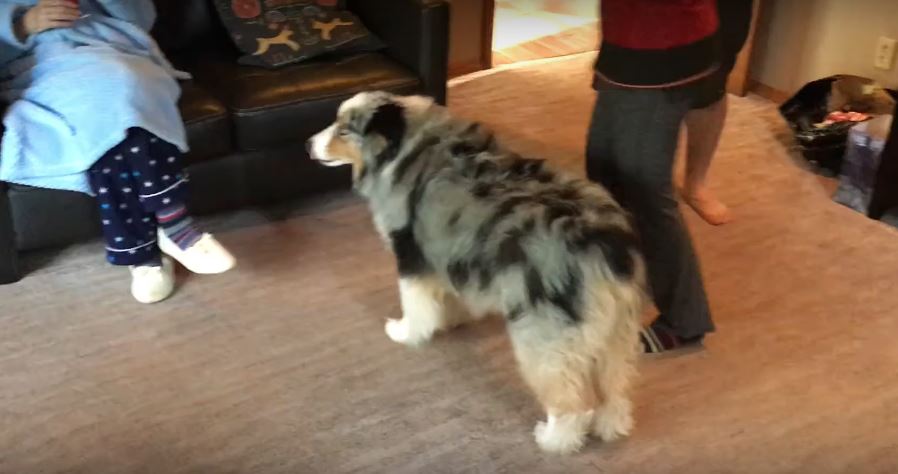 Our girl has no idea she's about to receive her gift. She probably thinks Christmas is already over!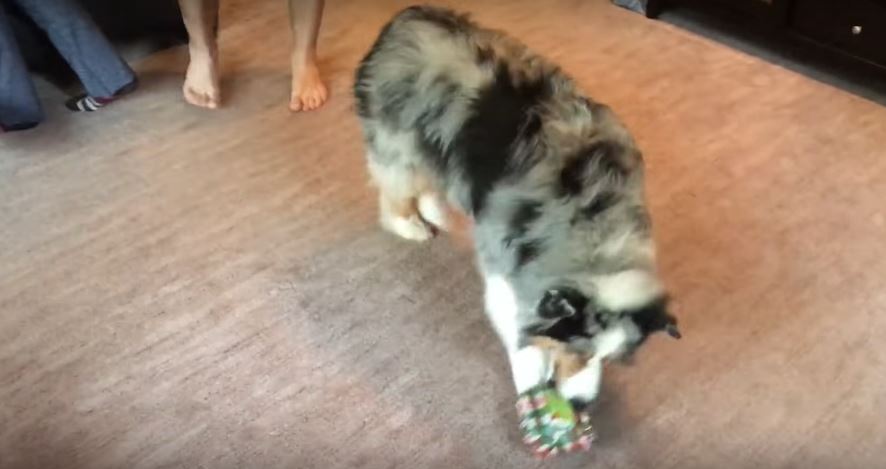 She has it in her paws now. By the looks of it, she is definitely gonna shred that wrapper off until she gets what's inside of it. This is so exciting! I'm excited for Micah!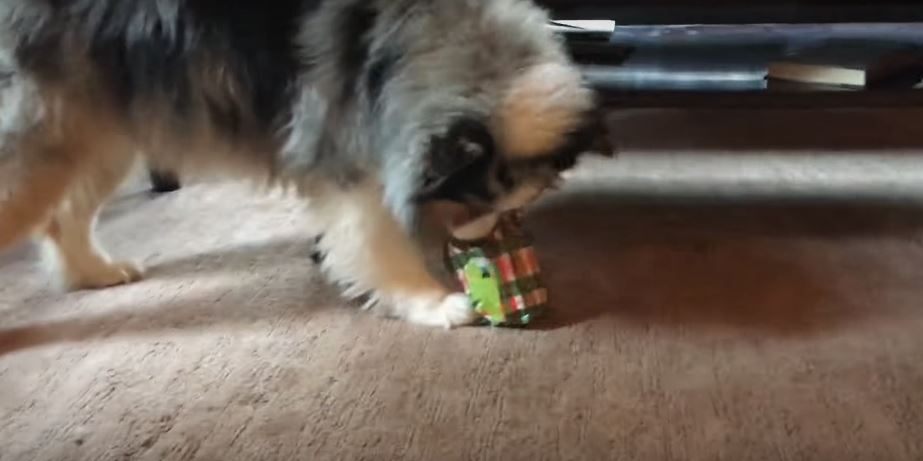 She is going nuts! She has been kind and sweet this past year. She is pretty sure she's gonna receive something fun and adorable!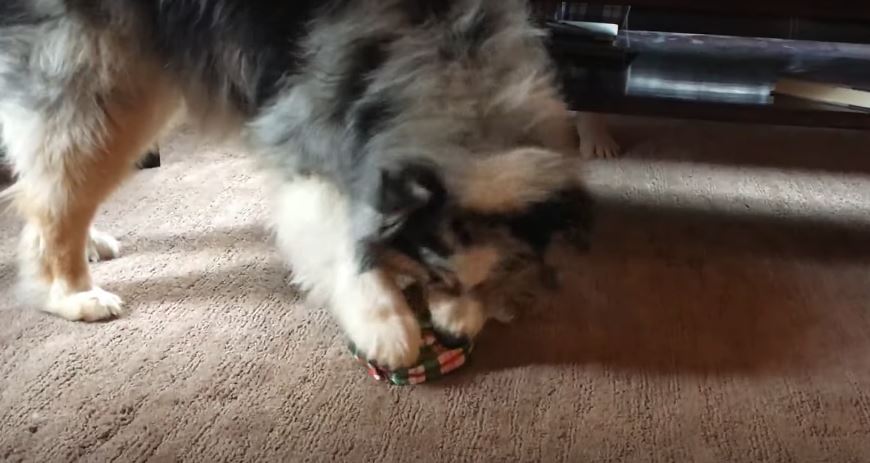 Micah be like: "I don't wanna complain, but this wrapper… why do people still wrap gifts? So inconvenient!"
What's inside that friggin' wrapper? Discover on the next page!