}?>
}?>
The term "fighting like cat and dog" has never been more apt!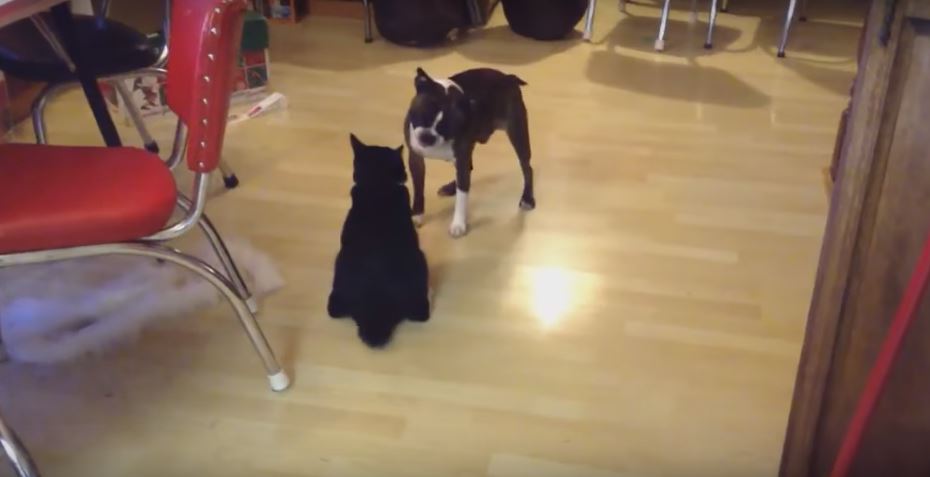 A pooch and a kitty–both insanely competitive individuals, by the way–are to engage themselves in a brawl of a lifetime. This is something that doesn't happen on an ordinary day. This is something else, which means this is gonna be hella exciting!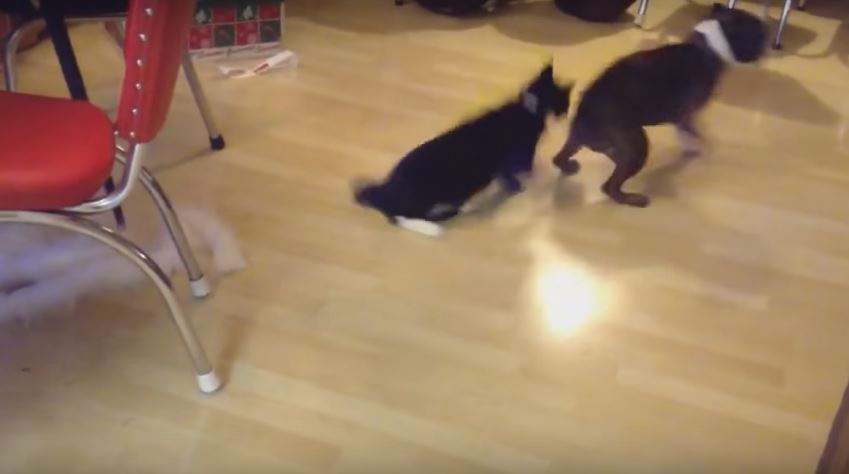 Well, by the looks of it, the match has officially started. They couldn't wait!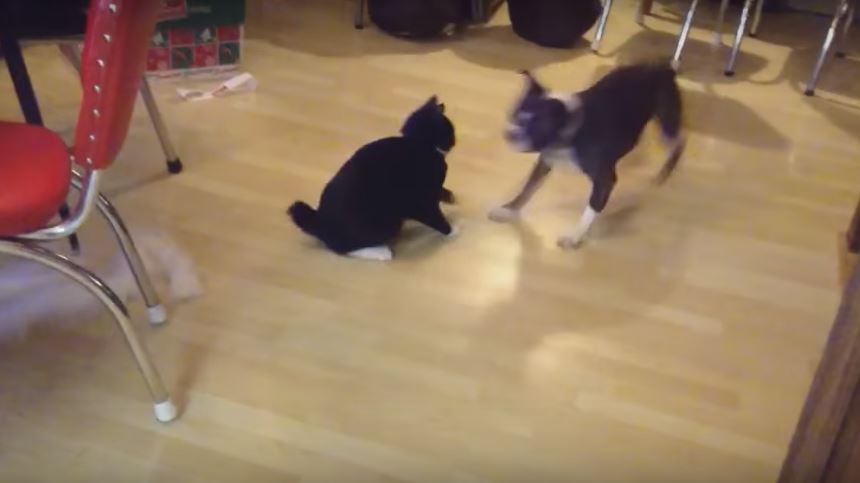 Cat: "Hey, pooch. What's good? How ya doin'? You sure you want to fight me? I mean, we can just talk it over a cup of coffee if you want."
Dog: "What are you talking about, kitty? I think what you're trying to say is you're intimidated by me your bones are shaking like crazy. Sorry, but there's no turning back now."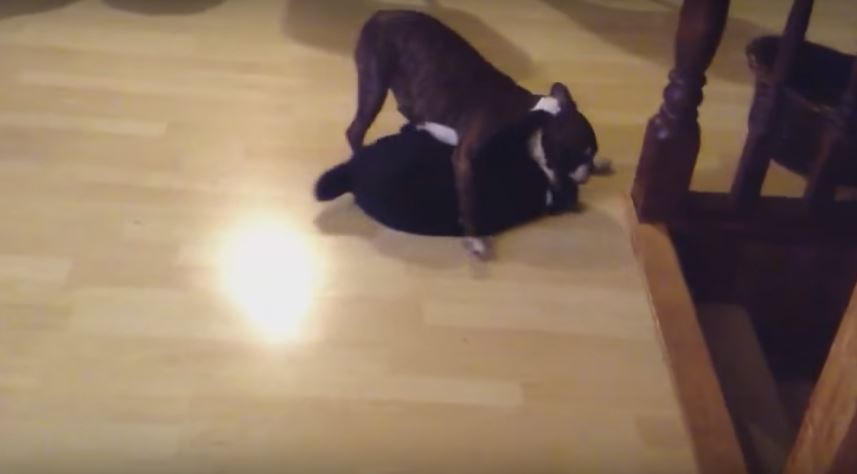 Pooch be like: "Ha! Just what I expected!"
What's gonna happen next? Find out on the next slide!