}?>
}?>
If you want to be friends with somebody, there's no better way than to be the one to initiate the whole thing–be the one to break the ice and say "hi".
Speaking of making friends, I never realized how warm manatees could be to their guests until I came across this video by Celine Chasteen. She was recently out paddleboarding with her bff in Jupiter, Florida when she had the most exciting encounter ever. A gorgeous manatee greeted her the most adorable way possible!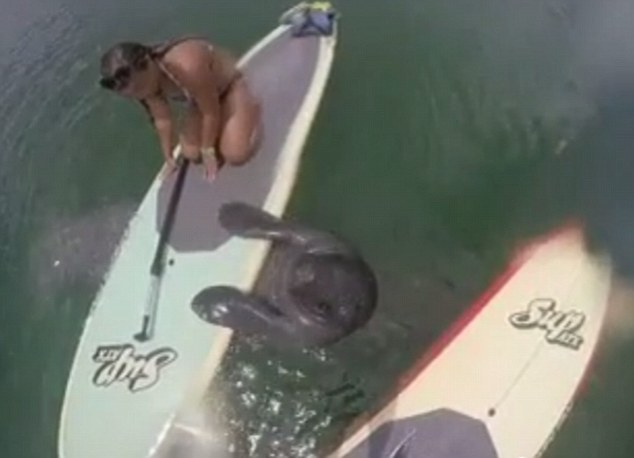 "We were going along the coast and I saw what I thought were rocks, but then they started moving… The next thing I know, there's a manatee putting his flippers on my board," Celine recounted to The Dodo.
https://www.youtube.com/watch?v=WHpSVY4rSnU
Video by YouTube/Celine Chasteen
If I were Celine, I think I would've lost my mind the exact same way she did. The image of the manatee's two flippers firmly planted on the paddleboard is already stuck in my head. It's on repeat in my brain; but, I really can't complain because it's a sweet kind of torture.