Newly wedded couple Tim and Bethani Webb from Alberta, Canada was excited to start their own family. So, when they learned that they were already expecting just shortly after tying the knot, their happiness could not be contained! But, during a routine ultrasound, they discovered something that shook both their lives!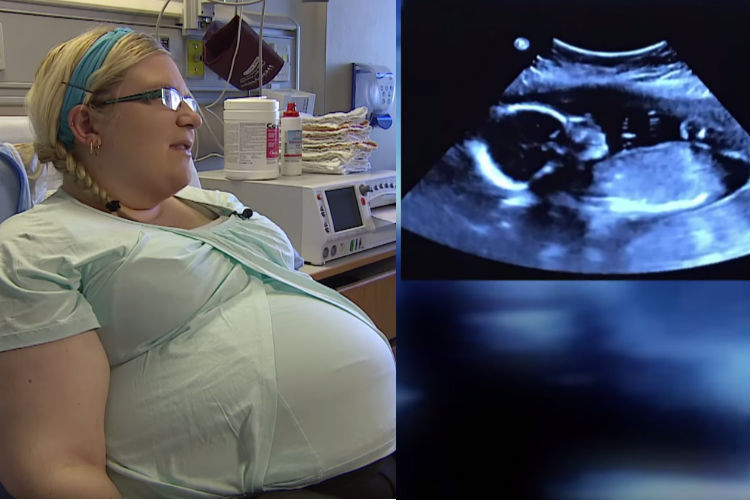 Bethani was pregnant with quadruplets!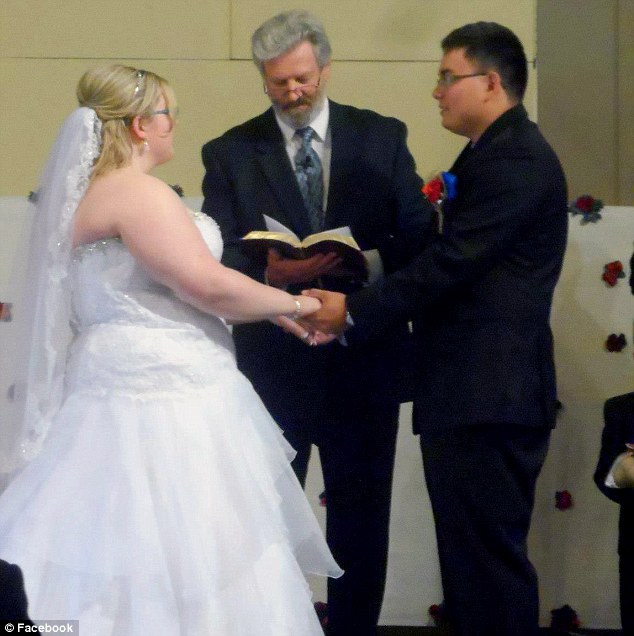 That was Tim and Bethani during their wedding last June 2015. At that point in time, none of them must have thought three months later, they'd be receiving the most unexpected news imaginable!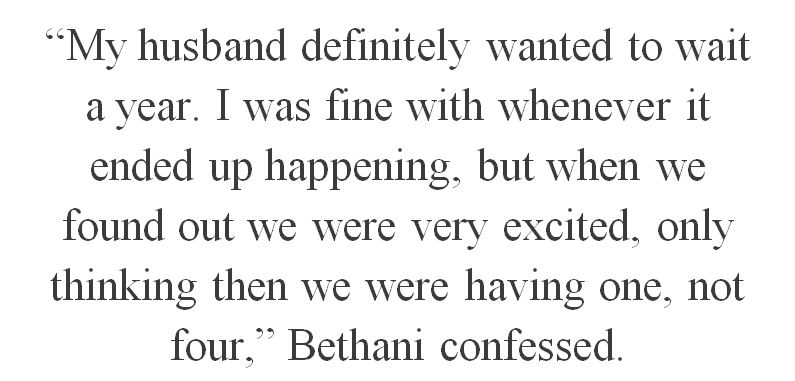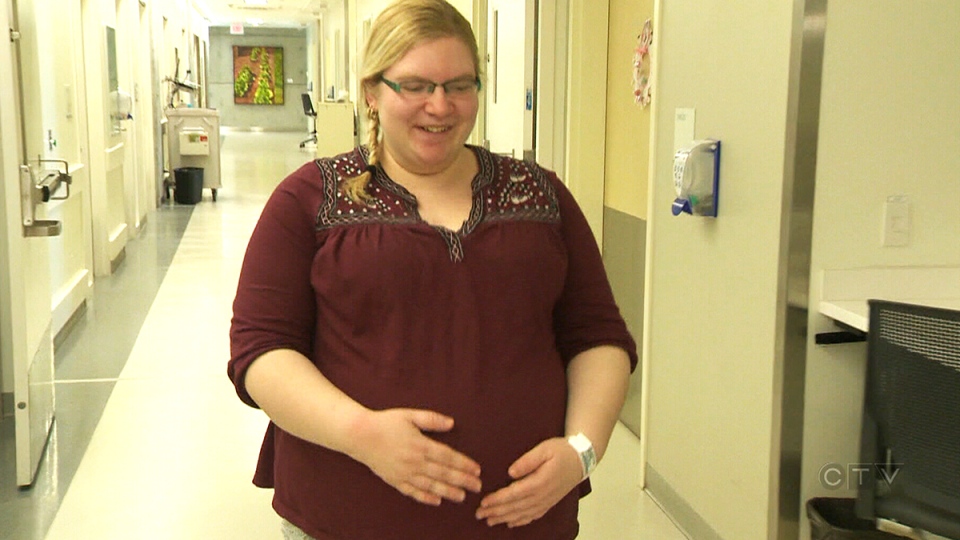 Neither Tim's or Tom's family had history of multiple births. So, when the nurse finally revealed that they were expecting quadruplets, the newlyweds were completely stunned they didn't initially know how to react!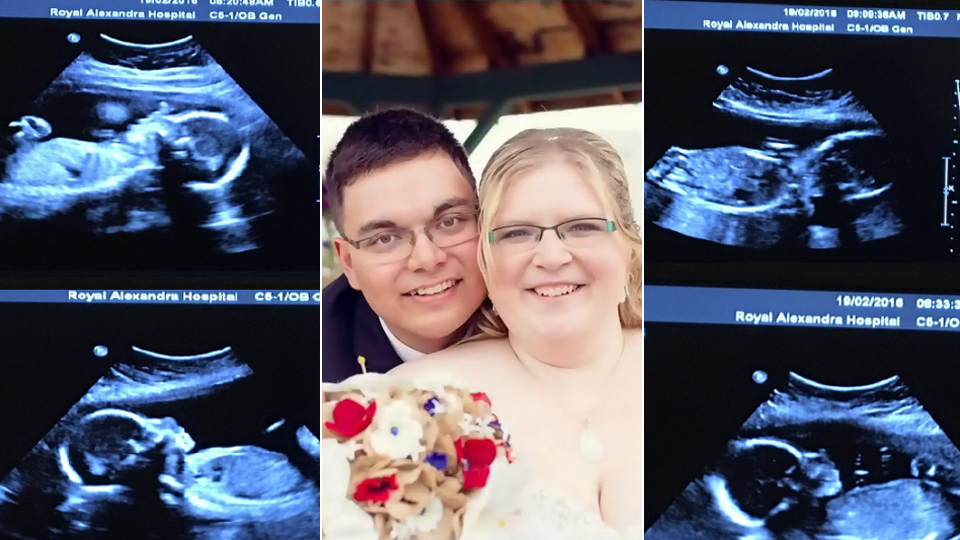 "She [ultrasound technician] turned the screen and she started counting babies and she counted baby one, baby two, baby three… I was thinking, 'OK you can stop at baby three. Baby three is enough…" Tim told Global News (Canada).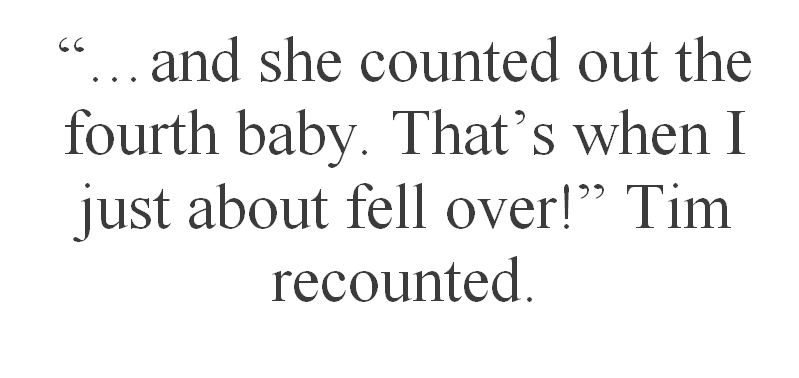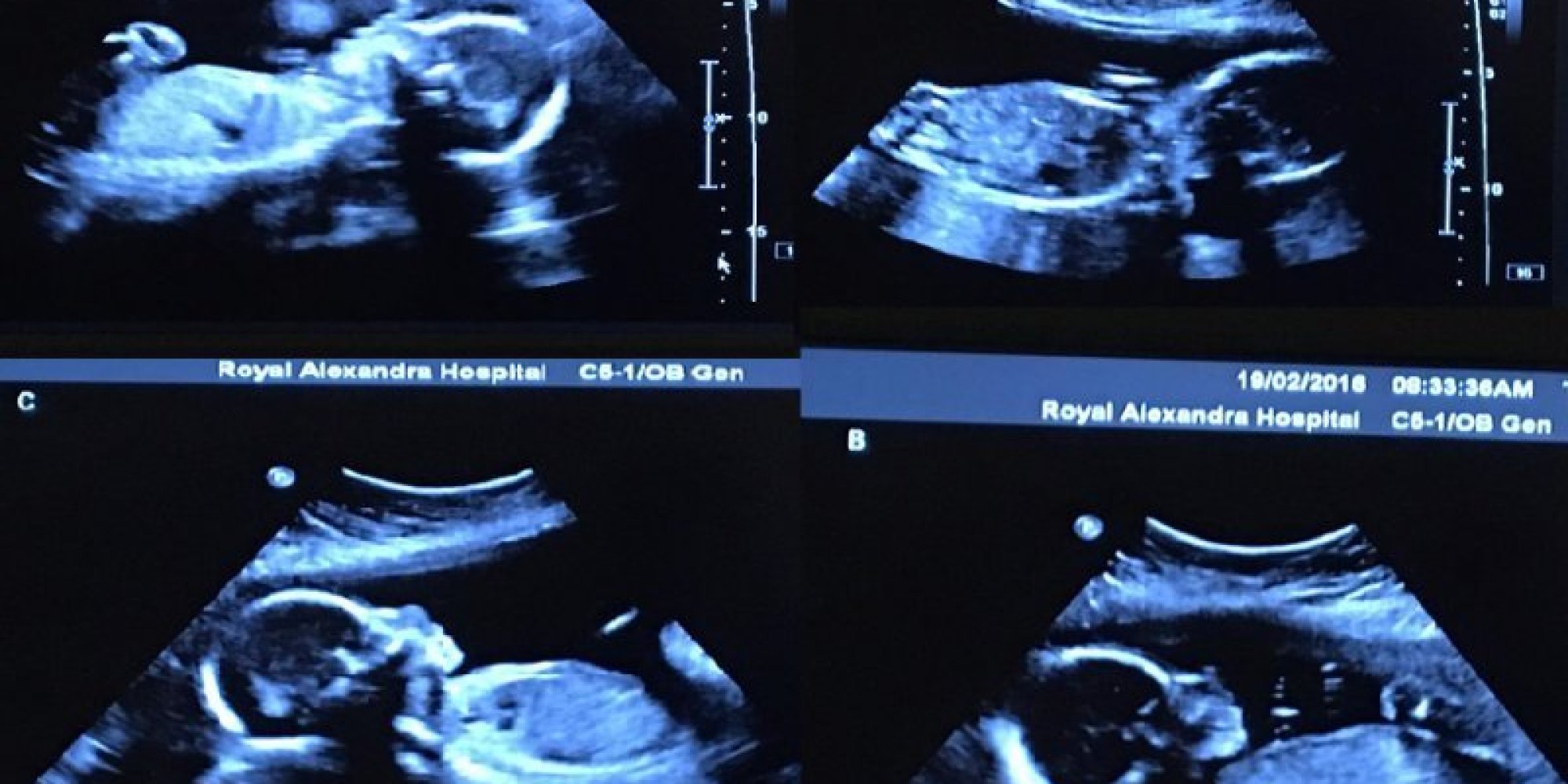 Upon learning about the shocking news, the husband and wife were overcome by anxiety! They suddenly became more worried than ecstatic.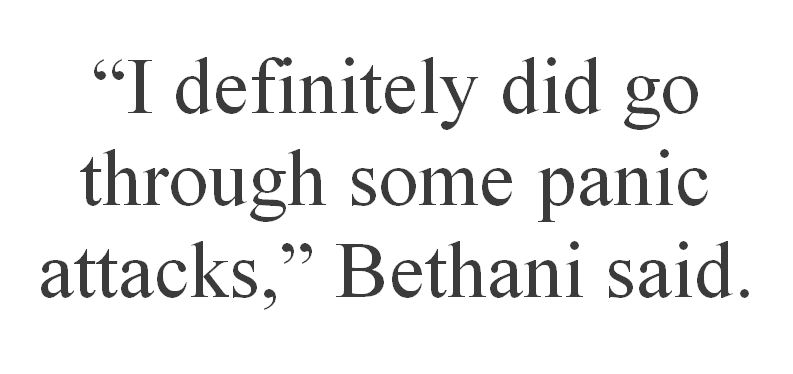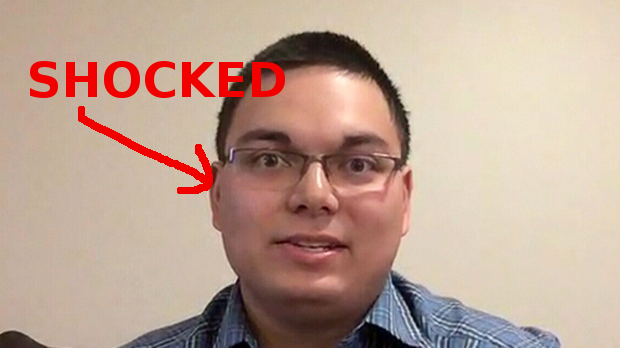 "That day with the ultrasound, when they counted the four, I actually felt quite faint and I had to ask for a seat because it was just too much all at once," admitted Tim.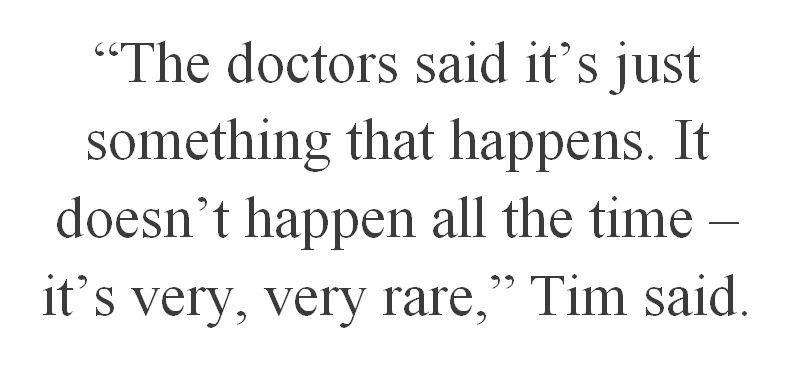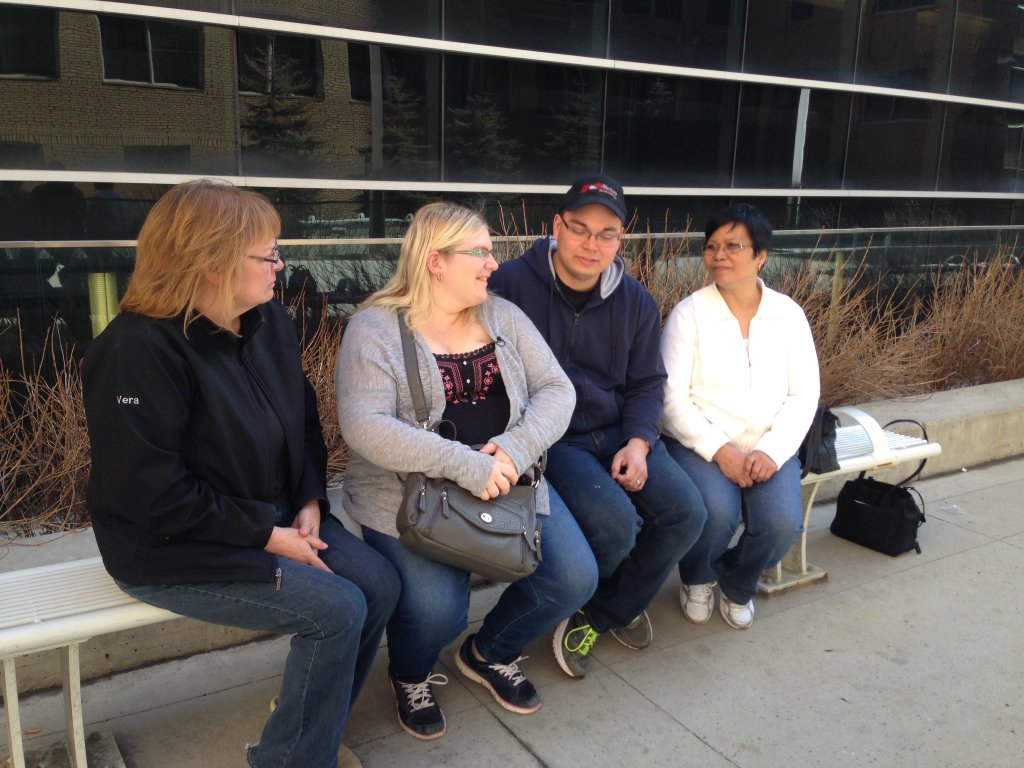 Breaking the shocking news to family and friends was a little funny, though.
"Are you kidding? You must be kidding… Tim likes to tell jokes sometimes," Tim's sister Vera confessed.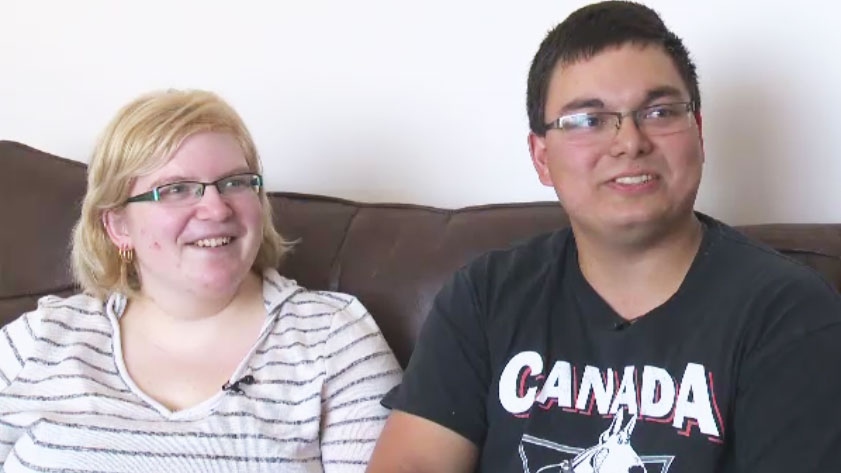 "My friends were like, "˜I don't know if I should say congratulations, or I'm sorry,'" Tim said.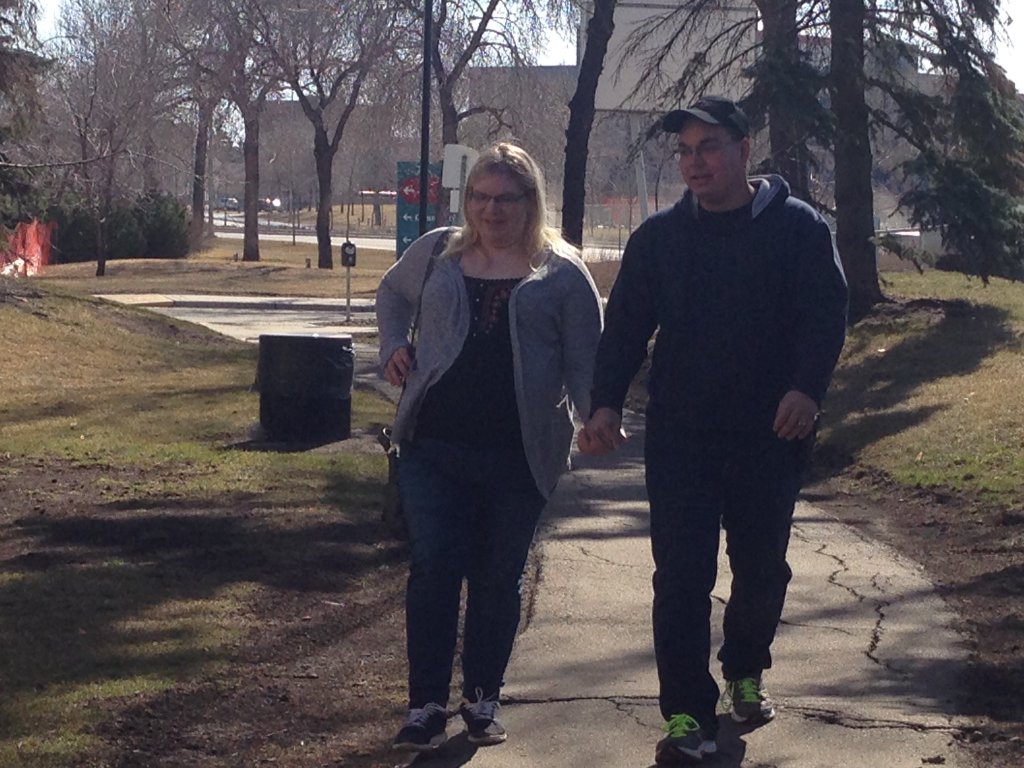 The couple originally planned on just staying in their little one bedroom apartment. But, since they're expecting four babies, they figured out they needed to make some changes.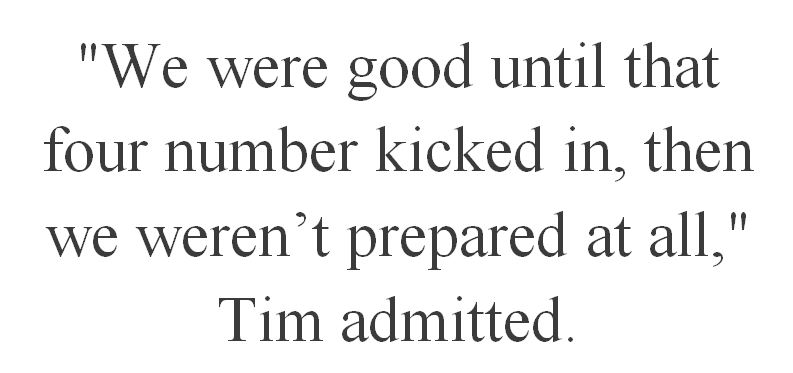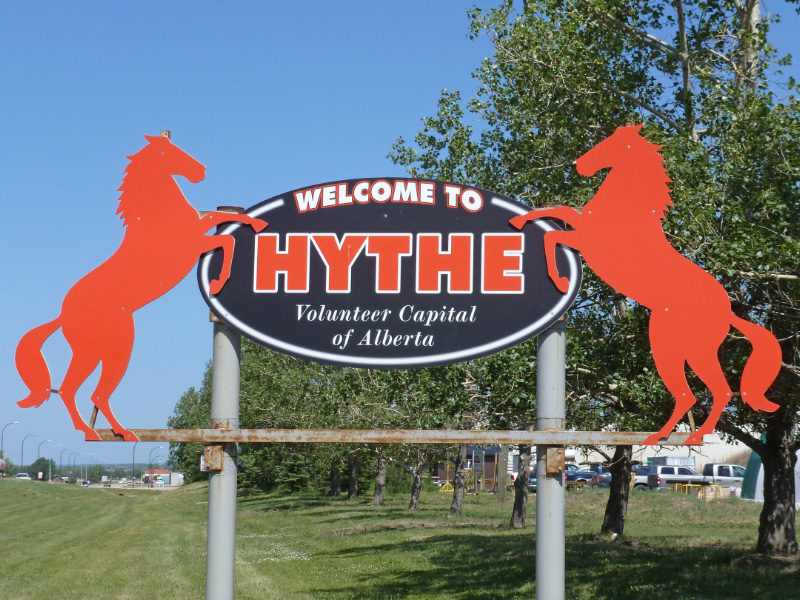 Luckily, Tim and Bethani had an awesome support system! Their hometown, Hythe, held fundraising events and some folks had created a GoFundMe page to help pay for the couple's forthcoming expenses (which was absolutely gonna be huge); a number of community members promised to babysit the quadruplets; and a hospital in Grand Prairie even conducted a diaper drive!
Other people were busy making little bracelets and little hats especially for the babies! How heartwarming is that?!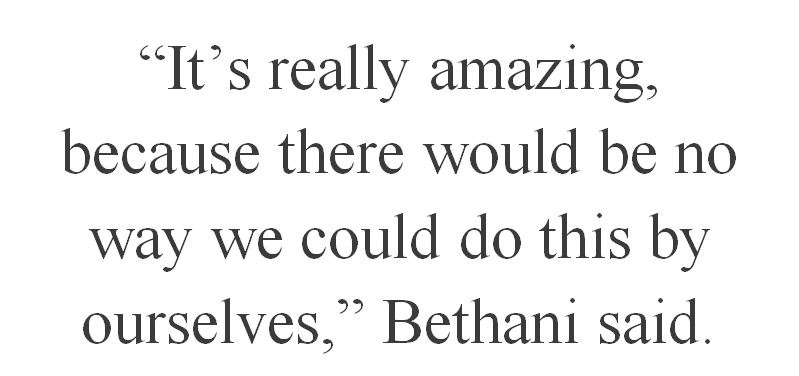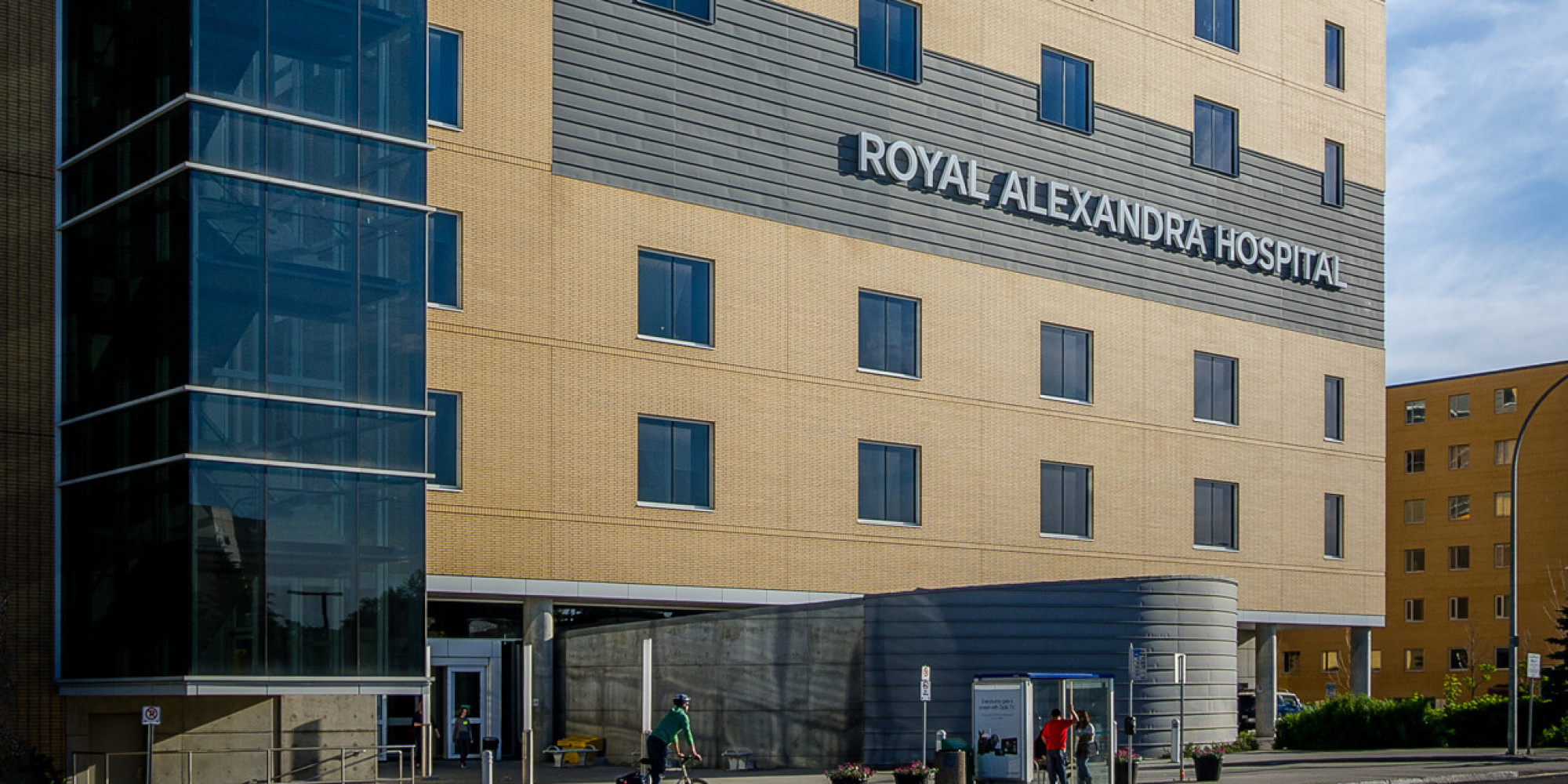 Bethani and the four babies in her womb were doing extremely fine!
"I'm excited, but it is weird when they start moving. Sometimes I'll feel more than one move at once and it kind of takes me by surprise, even being 27 weeks pregnant, I don't think its sunk in that there's four there yet," the mother-to-be revealed.
To make sure the babies would come out healthy, Bethani would need to undergo a C-section upon reaching her 33th week of pregnancy.
The couple was also advised to transfer to Edmonton, Alberta's Royal Alexandra Hospital , which was a bigger, more equipped hospital.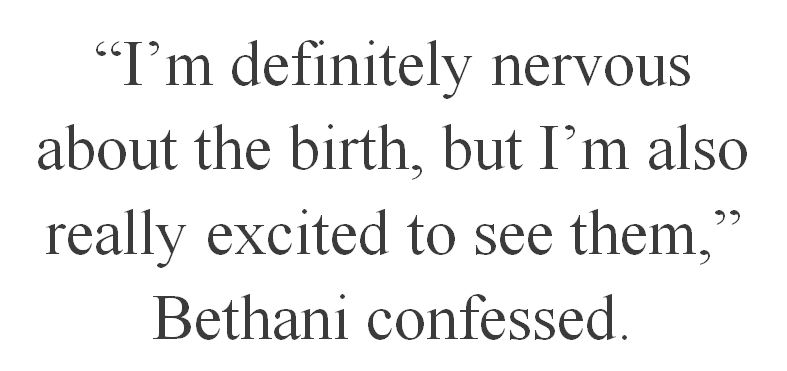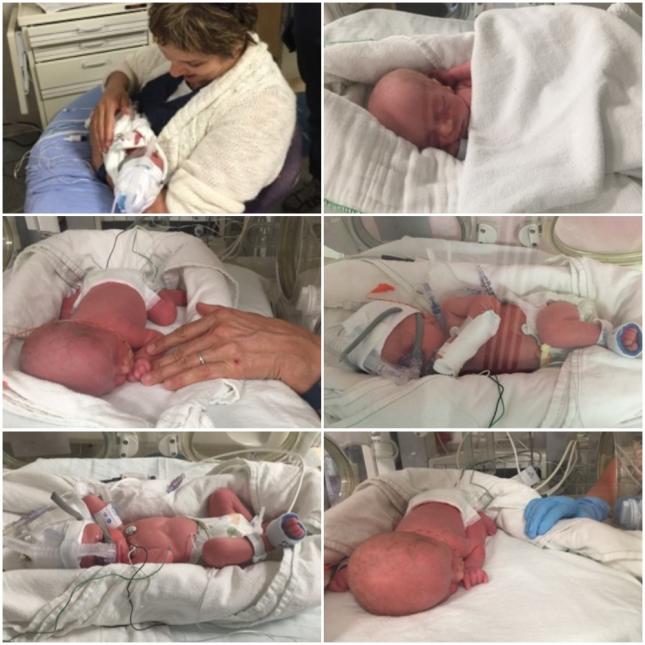 On May 6, 2016–a few weeks before they celebrated their first year of being husband and wife–Bethani gave birth to four adorable baby girls. What a wonderful anniversary gift these girls were for both of them!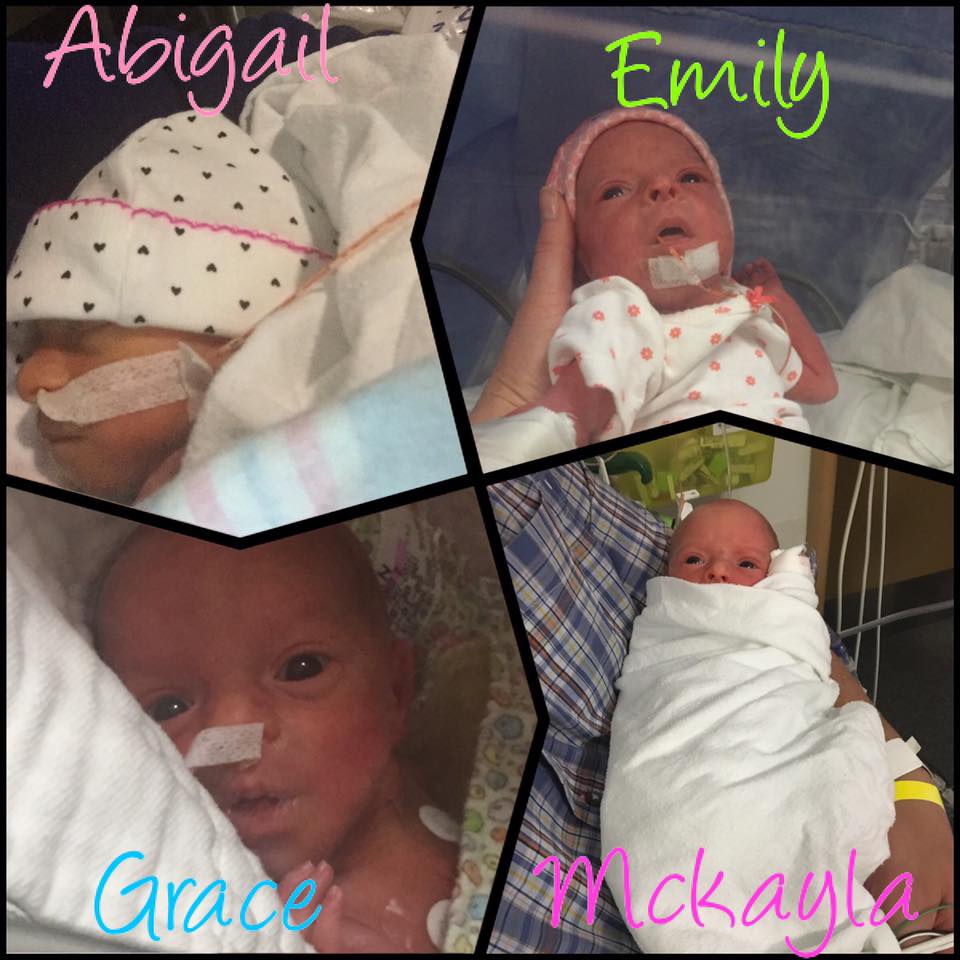 Tim and Bethani named the girls Abigail, McKayla, Grace, and Emily! Did you know that it only took more or less an hour for these babies to come out of their mama's womb? The girls weighed from 3 up to 4.1 pounds upon delivery.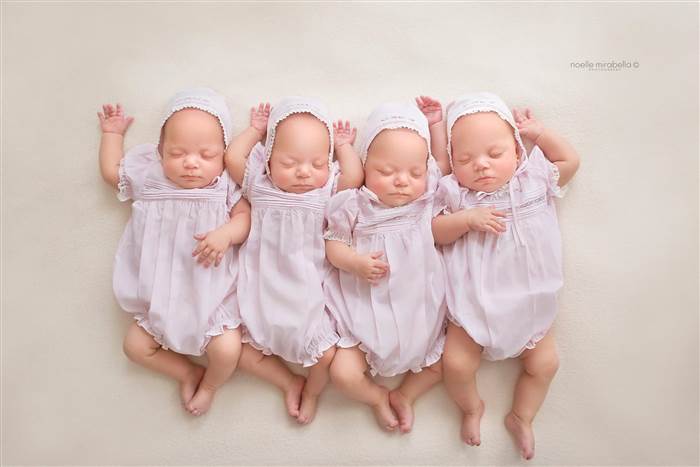 And, yup, the quadruplets all looked identical to each other! What does father Tima has to say, though, now that he has to put up with five girls for the rest of his life?
"Yikes! I don't know what I'm going to do. It's going to be overwhelming, being the last man standing," the ecstatic dad revealed.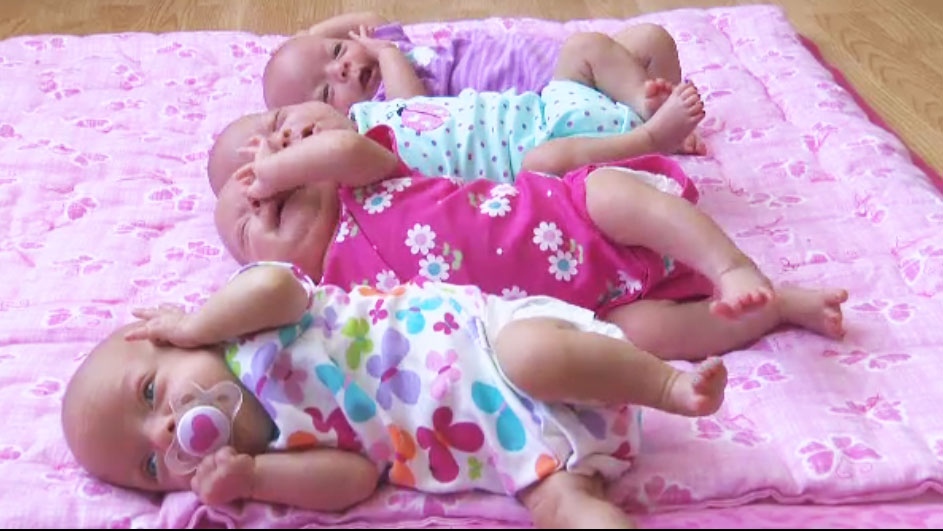 Well, in order to easily tell them apart, the couple decided to make these girls wear differently colored clothes or accessories each time. That's some nice idea, you guys!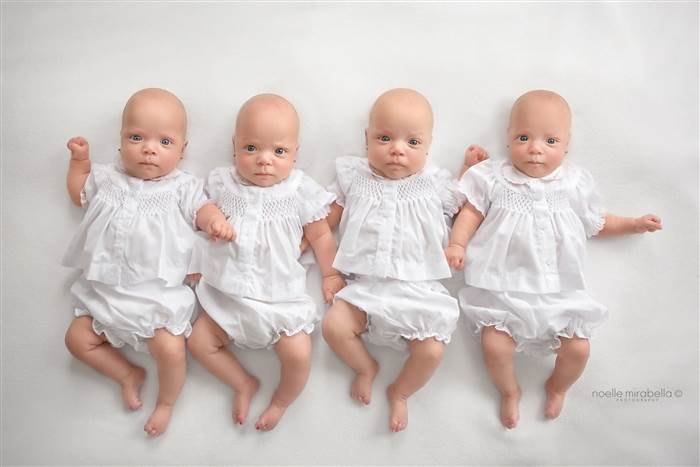 Good to know these babies have unique personalities. Grace is such "a character" according to her parents; Abigail is quite hot-headed (because she probably knows she's the youngest and the smallest and she thinks that's a disadvantage on her part); and, McKayla and Emily are one of the most chill people you'll ever meet.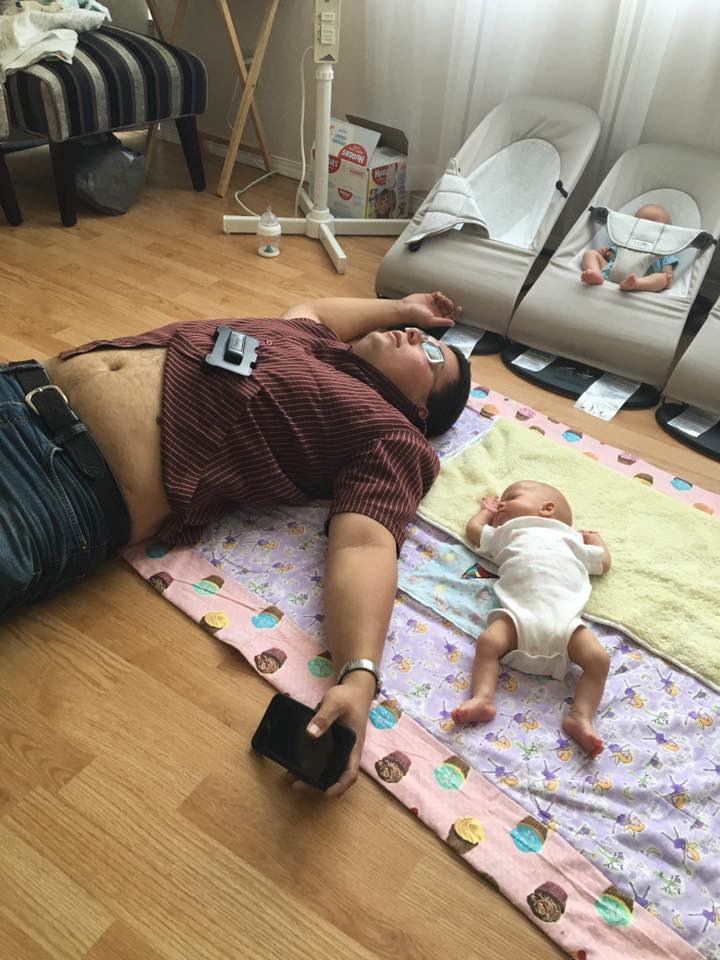 But, based on the picture above, daddy Tim's still having a hard time distinguishing her daughters from one another. You'll get used to it someday, bruh. Ha!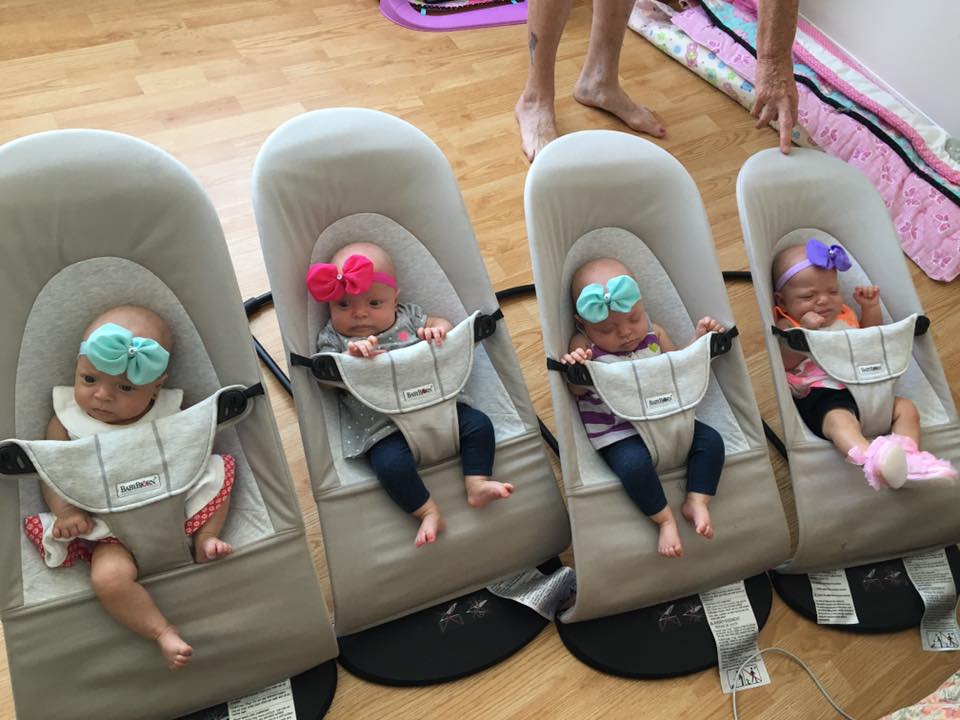 Early June last year, the babies (who were two months old at that time) had their very first official photoshoot. The night prior, however, mommy Bethani was feeling a bit nervous as she was worried the babies might throw tantrums on the set.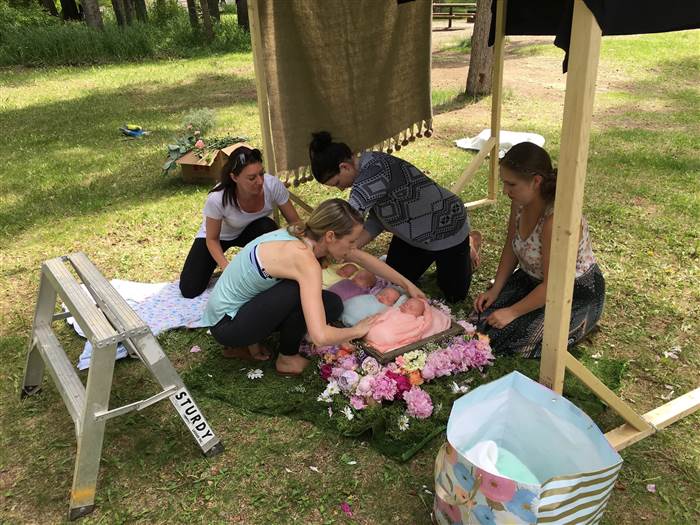 But, the babies were acting perfectly fine on the day of the shoot! Cassandra Jones, the official photographer, was helped by five other assistants. One person was assigned to each baby. The location was on an outdoor setting in Grand Prairie. There were flowers and cute little props!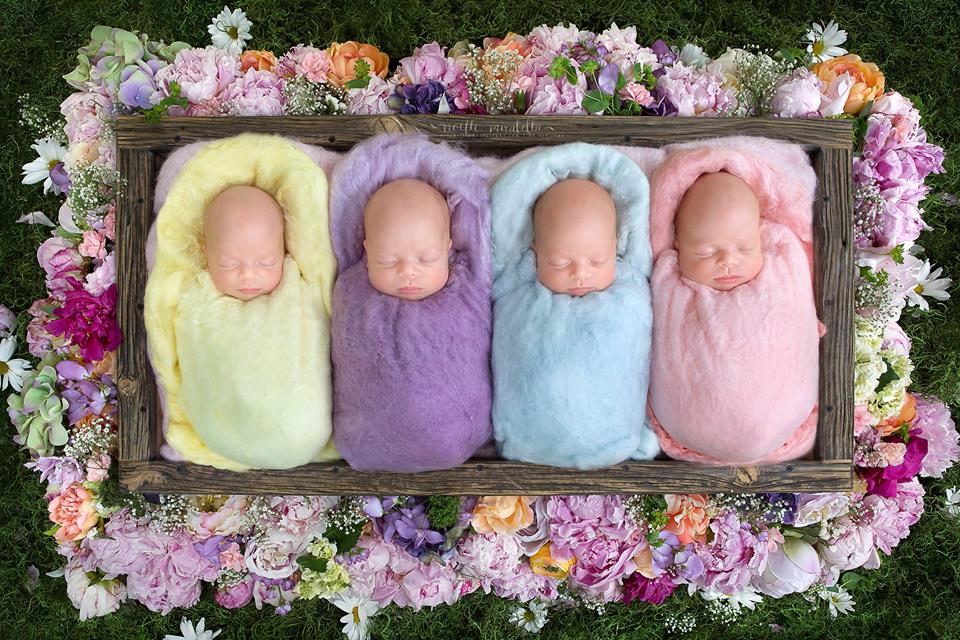 Not long after the pictures were posted on social media, the photos became viral, receiving thousands of likes from people all over the globe! HOW CAN YOU NOT?!?!?!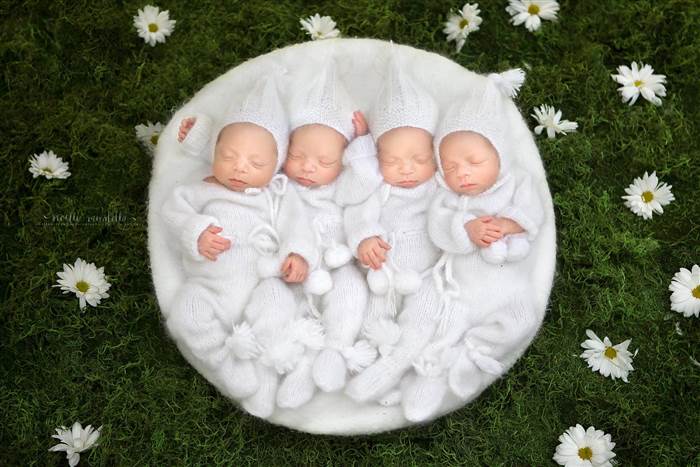 "There were absolutely no tears. In fact, they didn't even raise an eyelid. They slept like little angels for the entire shoot," Jones told TODAY Parents.
SOOOOO ADORABLE!!!
Three more photos from the shoot coming up!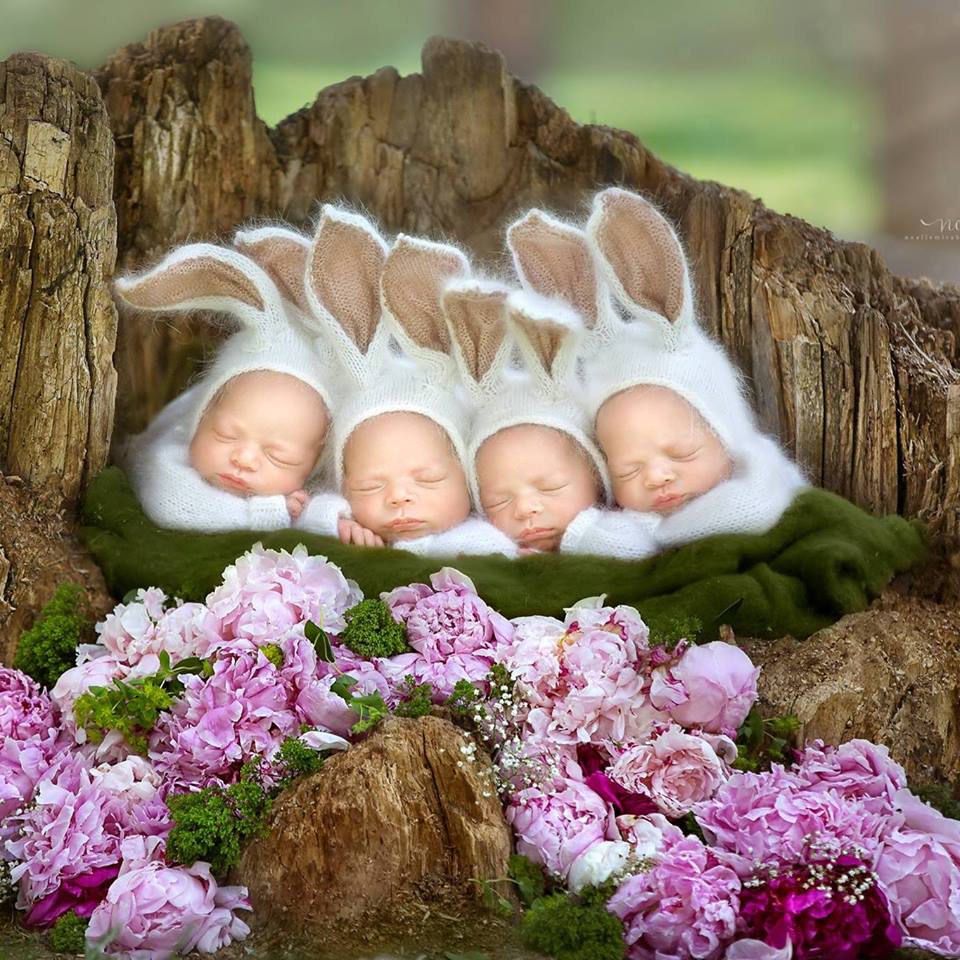 Be still, my heart!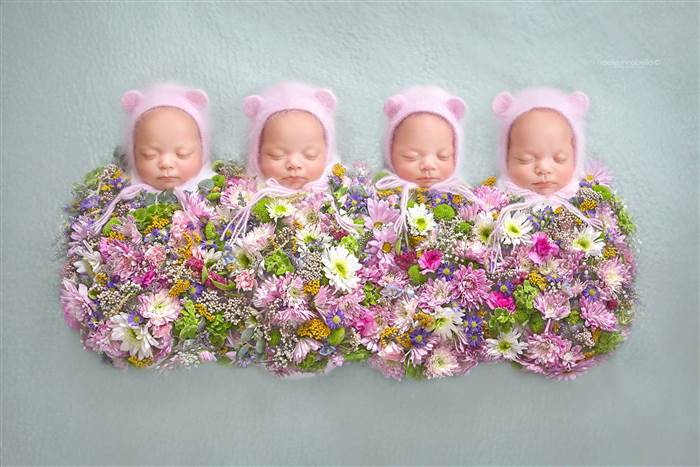 Cute as a button!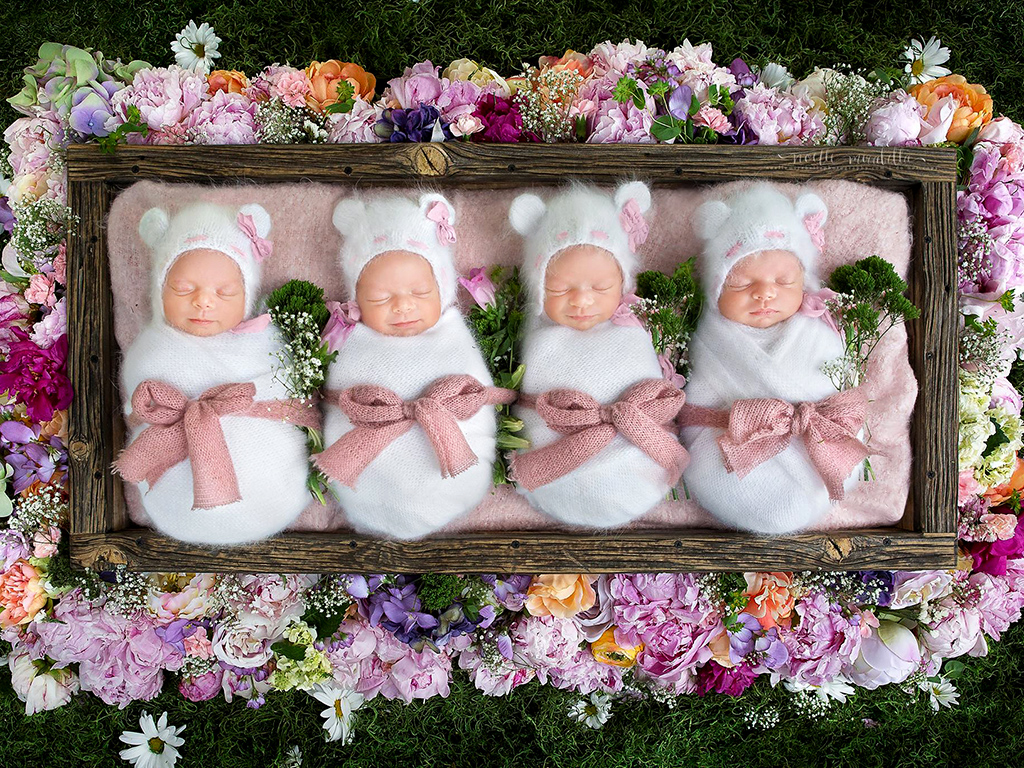 I pray these babies will grow up healthy and strong!
[tps_footer]
Images via The Buzz Tube, Facebook
[/tps_footer]