}?>
}?>
This Chihuahua's human does not even have to spend a dime for his/her dog's grooming needs as SOMEBODY is very much willing to do it for free.
I'm not talking about the dog's mom. Or, his sibling. Or, a fellow pooch.
I am talking about a kangaroo!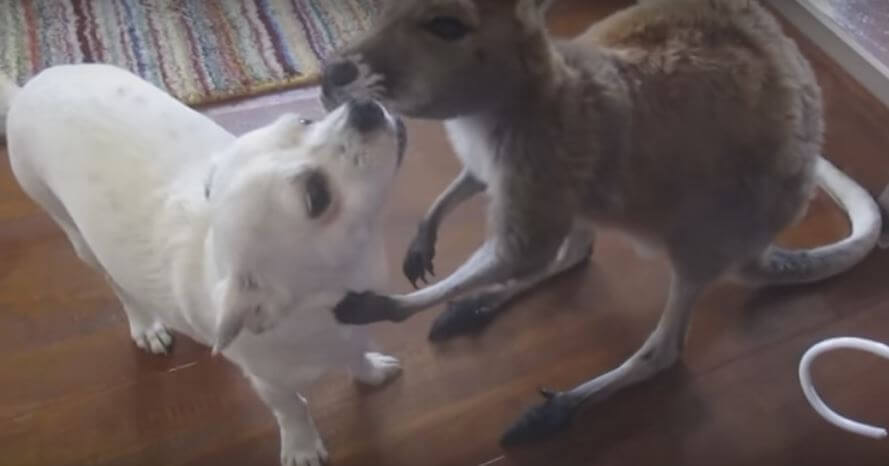 Little joey loves his Chihuahua BFF so friggin' much that he's decided to just be the canine's official groomer. He does it better than others, anyway. So, there.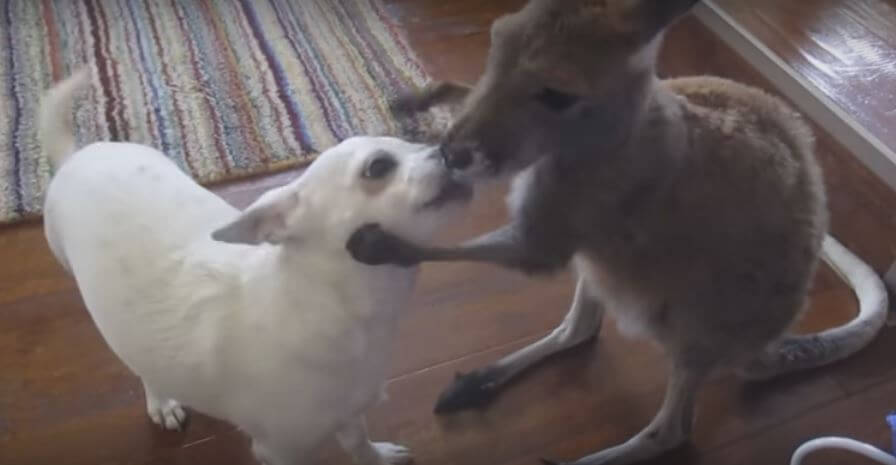 It is this young kangaroo's life purpose to look after his buddy, so he's doing his very best to make him look clean as a new pin every single day.
Watch the video on the next slide. That one's too cute to miss!