}?>
}?>
What was initially a tear jerking moment for an elementary school cheerleader turned into a heartwarming scene, thanks to one high school student sitting in the stands. Addie Rodriguez, who's nine-years-old, was performing with the rest of her team at Central Catholic High School in San Antonio.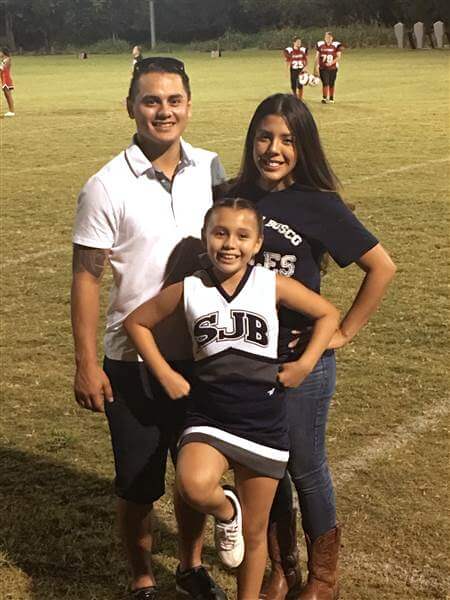 At one point, each girl was joined by their parents. The mothers joined the daughters in a special dance, and after, the fathers came out to carry them on their shoulders.
Continue reading this on the Next Page below!