}?>
}?>
Cassie Borcherding, a professional shutterbug from Missouri, and her four-year-old daughter recently adopted a stray cat.
"She came to us not long ago as a stray kitten who had wandered into our garage," revealed Cassie.
They found the cat so endearing that they decided to give it shelter, feed her, and consider her as part of the family.
They named her Elsa, that character from Frozen.
But, little did Cassie know that her youngster had something awesome in mind. The girl wanted a photoshoot for her pet feline! Of course, mom gave in.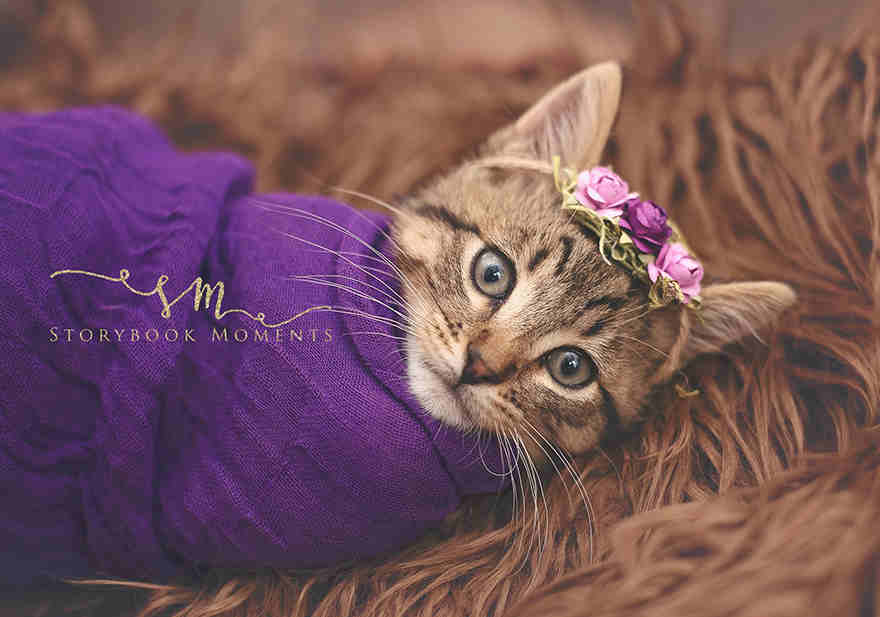 How cute is that tiny furball???
"It wasn't easy at first, but once i got her wrapped she purred the entire time," the photographer confessed. By the looks of it, Elsa loved the fancy-ness of the whole thing. And, boy is she dang fierce!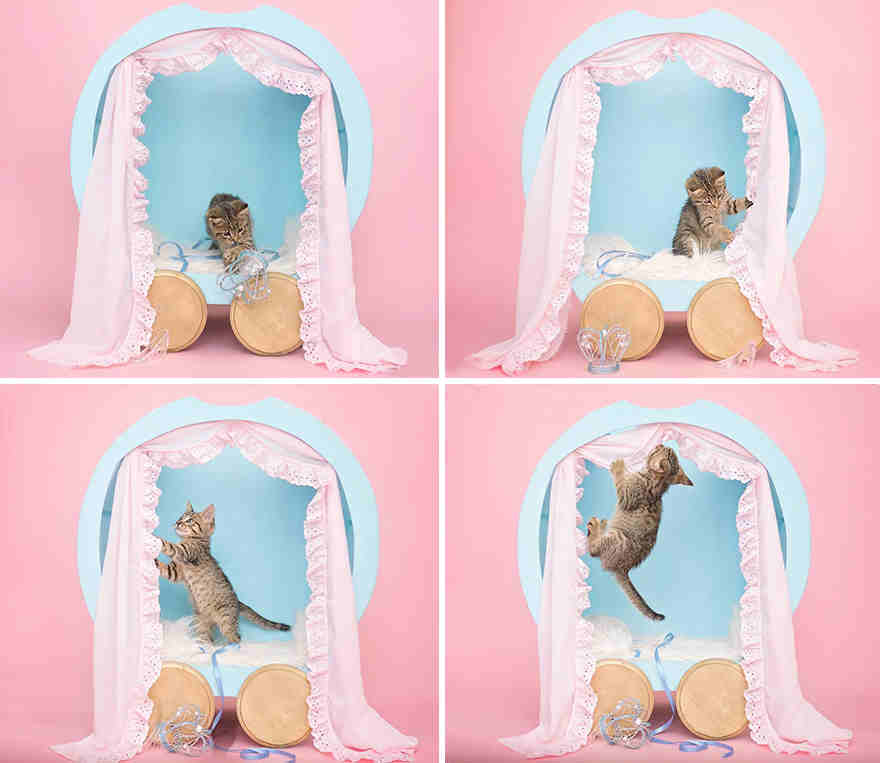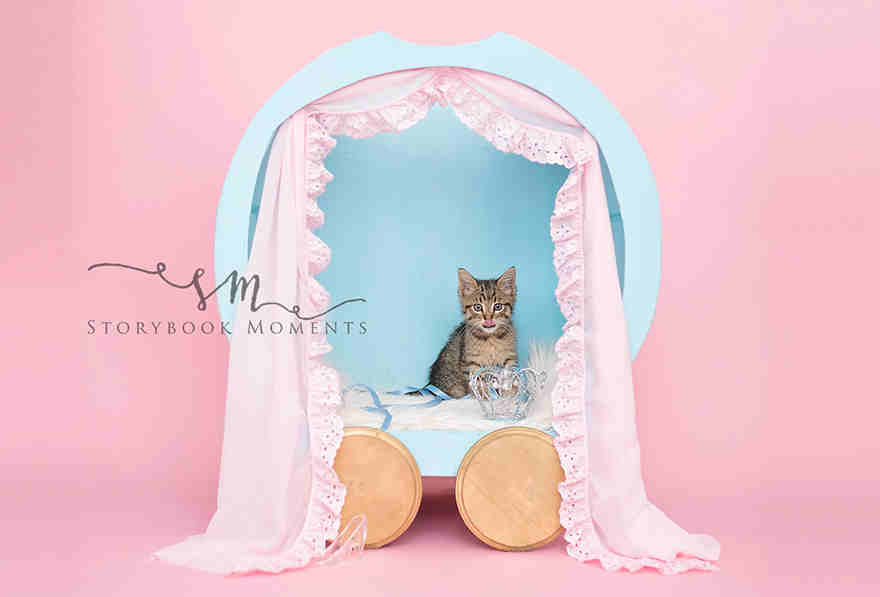 "When she started to get a bit restless I got out my carriage prop and she played in it" she added.
Here's three more more pictures to melt your heart like butter: