}?>
}?>
"My 92 year old grandmother meeting my 2 day old daughter for the first time. Life comes and goes, but it's always beautiful," writes Scott Martin in the description of a photo he posted of the first meeting of Penelope Martin and her Great-Grandmother Millie.
Millie Martin helped raise her grandson Scott, who had medical issues to contend with since birth. After the death of his father 9 years ago the two grew even closer. When Scott and his wife Jennifer had trouble conceiving, Millie prayed for the couple every day.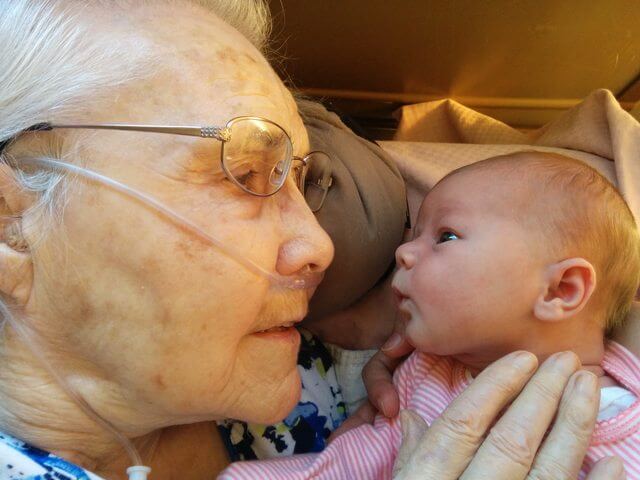 It was also Millie's hope for there to be another girl in the family. When her prayer was finally answered, it was with great joy and haste that the new parents traveled to Millie's home of Tacoma, Washington with baby Penelope to meet the woman without whom their family would not exist.
"We wanted her to be the first to meet our new little girl," Jennifer says. "They just sat there and stared at each other like they shared a secret."
But this isn't the first time Penelope went viral on the internet! Check out this ultrasound video on the Next Page!