It is not a hidden fact that pregnancy is scary as hell! You will need innumerable pillows to prop yourself up in a comfortable posture. You might safety pin to hook your pants. All your clothes are literally stretching along the seams. But this is the only time you will be pampered like a queen.
But that's all that's going on outside. Our bodies internally are pushed to never before experienced extremes. And nobody in this world tells us these things. So we are here to help. We are going to supply some facts about the pregnancy, which are not often heard about –
1. Pregnant Women Tend To Be More Forgetful About Things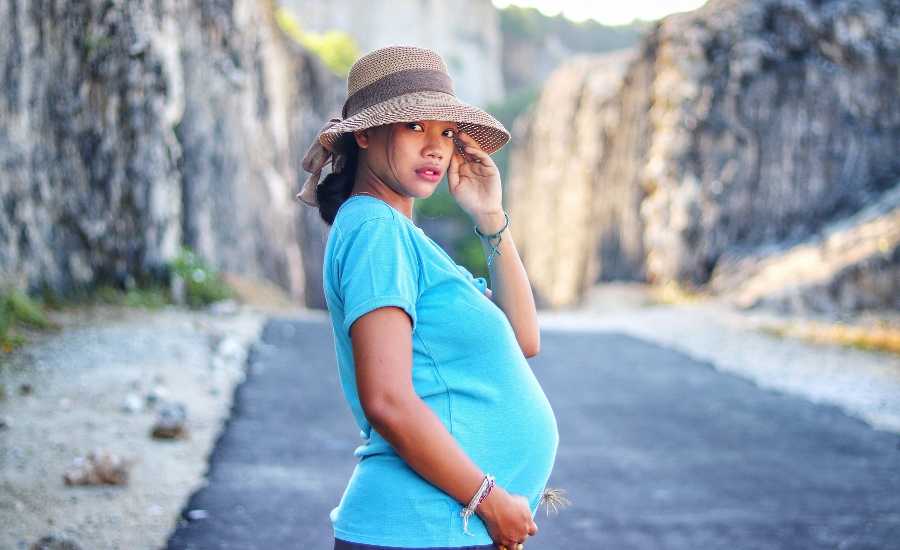 This point does not imply that pregnancy rewires your brain. What this means is that some women do not feel sharp during pregnancy. Why so? That is because the blood flow is directed more towards the fetus and towards the mother's heart. However, the capacity of the brain remains unchanged. It is also referred to as pregnancy brain or Momnesia.
2. Pregnant Women Have A Sharper Sense Of Smell
If there is a loss in brain activity, then there is also an increase in the sense of smell. This is one of the most common things that happen to pregnant women. Most of the women feel a change in their sense of smell. In fact, this is one of the earliest signs of pregnancy. The olfactory organ becomes extremely sharp and so they can smell food before anyone present in the room.
3. Babies Cry Inside The Womb But You Can't Hear Them
Did you know that babies cry inside the womb also but the voice is inaudible due to the presence of fluids? This was recorded on an ultrasound cam. The video recorded ultrasound images of the third trimester. It shows hints of the fetuses displaying a behavior that can be associated with crying, like depressing their tongue, opening their mouths. Isn't that great?
4. Reduction In Hair Fall And The Thickening Of Hair Tresses
One of the great benefits of pregnancy is the reduction of the hair fall. During the pregnancy phase, your hair might feel fuller. However, this does not mean that hair growth has increased. This shows that you are losing lesser hair strands. This is partial because of the higher levels of Estrogens. That is the reason behind this pleasant change. After you have delivered, things get back to normal.
5. New Mothers And Pregnant Women Can Lactate Automatically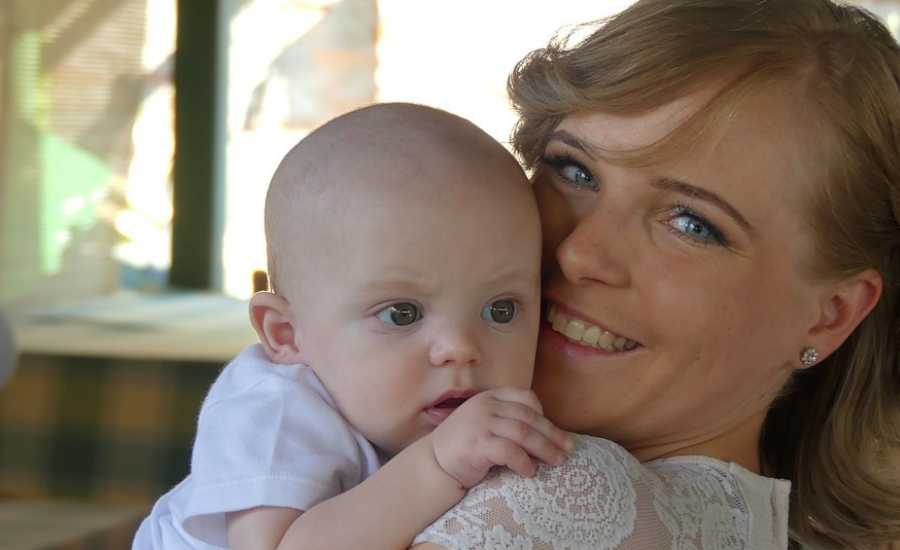 If New Moms or Pregnant women hear the baby cry, then this signals their body to make more milk. Isn't this wonderful? The woman's body becomes attuned with the baby's needs. These things can happen even if the baby is not yours. Things will settle in as you become familiar with the changes. A Mom is a mom after all.
6. During Pushing, A Force Of 397 Pounds Per Square Foot Is Put On The Baby's Head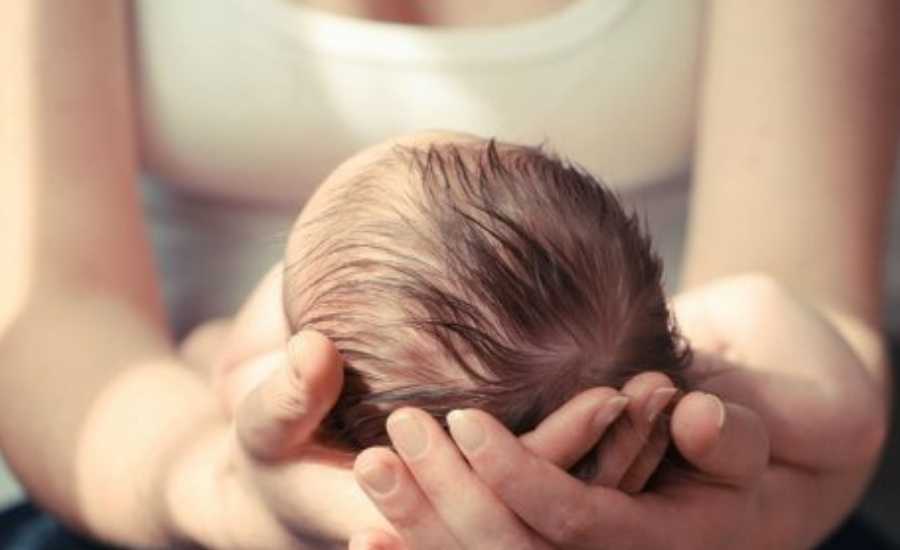 That is an approximate measure of how much a woman exerts during labor. The uterus is capable of handling extreme pressure also, the urge is so strong that pushing comes natural and the after relief compels to put in even greater strength. No wonder they say that female anatomy is capable of outperforming itself.
7. The Pelvic Bone Segregate Into Two During Pregnancy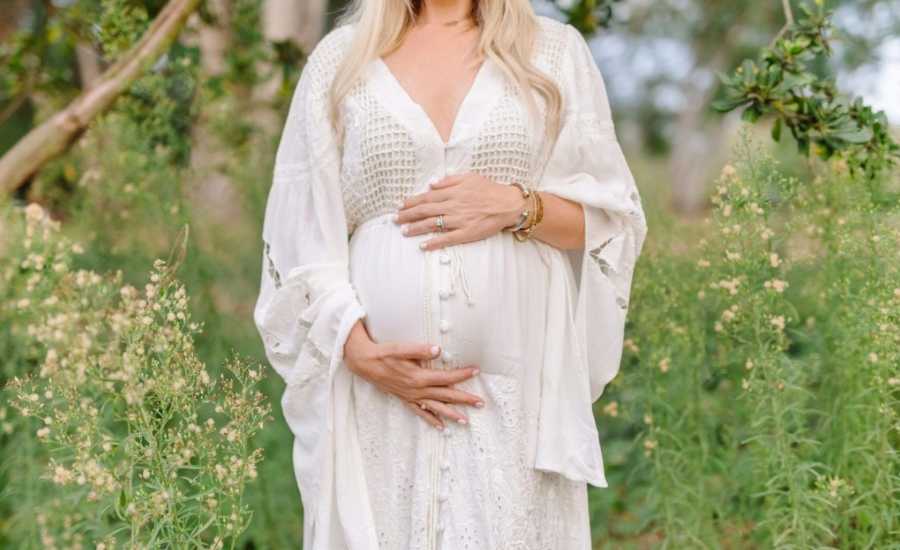 When you are pregnant, a lot of changes, especially hormonal changes occur in your body. In case you were wondering what hormonal changes cause the separation of the pelvic bone, then this happens because of Relaxin. It is a hormone that helps your ligaments stretch during childbirth. It is common to feel pain near your pubic bone, and also a bit of instability in the legs.
8. Even Inside The Womb, The Baby Can Do A Lot Of Things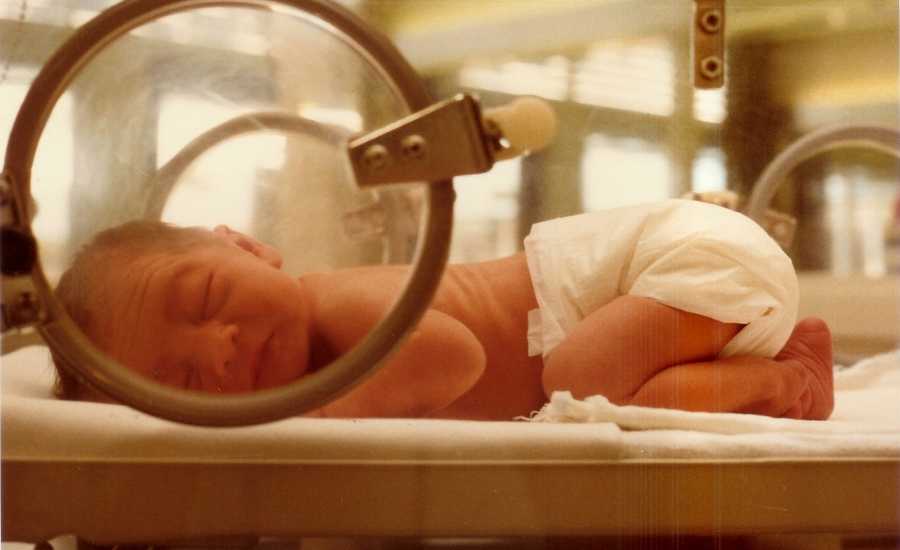 Apart from kicking and moving, the baby can see, hear and feel everything that goes around the mother. The eyes of baby can sense light from the 16th week and the inner ear structures also form in this week. The eyes first open around 32 weeks into pregnancy but this complicated process of vision continues until developed fully. Nature does a lot of wonderful things.
9. Oral Intercourse Can Get You Pregnant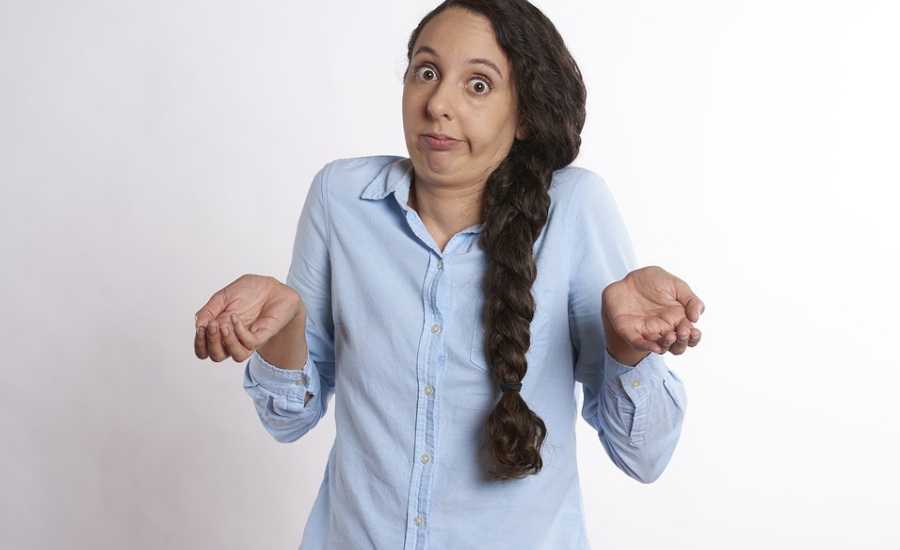 Well, yes, you read that right. It is very difficult to imagine the real thing happening through the mouth. Imagine getting inseminated through the mouth. You can now really find logic in the saying that all the roads lead to Rome. This is hard to believe but then a girl from Lesotho actually experienced all the symptoms of a labour woman after having oral sex with her boyfriend. Check out her story on YouTube.
10. The Longest Pregnancy Known To Mankind Lasted For 375 Days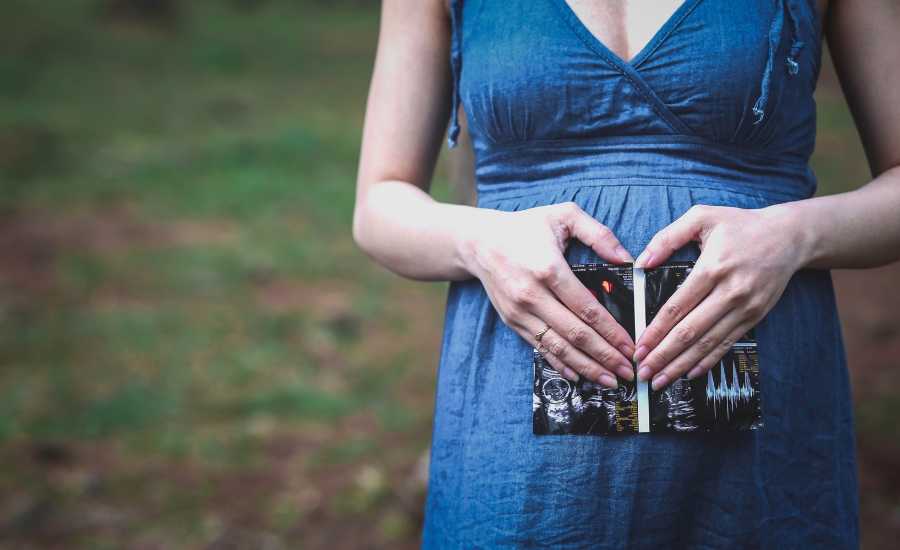 Well, if you calculated that, then it would be around a year and 10 days. Imagine having a baby in a womb for a whole year! Penny Diana Hunter in 1945 gave birth to an absolutely normal baby girl, but the doctor was left puzzled because her last menstrual period was 375 days ago. Man, that's saying something.
11. It Is Not Just The Mother Who Gains Weight, Dads Get Heavier Too
Can you imagine expectant dads gaining those pounds? Sounds kind of silly, no? The dad-bod that we all know is actually a result of becoming a father. This is a real phenomenon, because daddy's gain about 3.5 to 4.5 pounds. This new daddy weight gain is a result of a combination of anxiety and happiness.
12. The Baby Starts Peeing In The Uterus Itself And Even Drinks It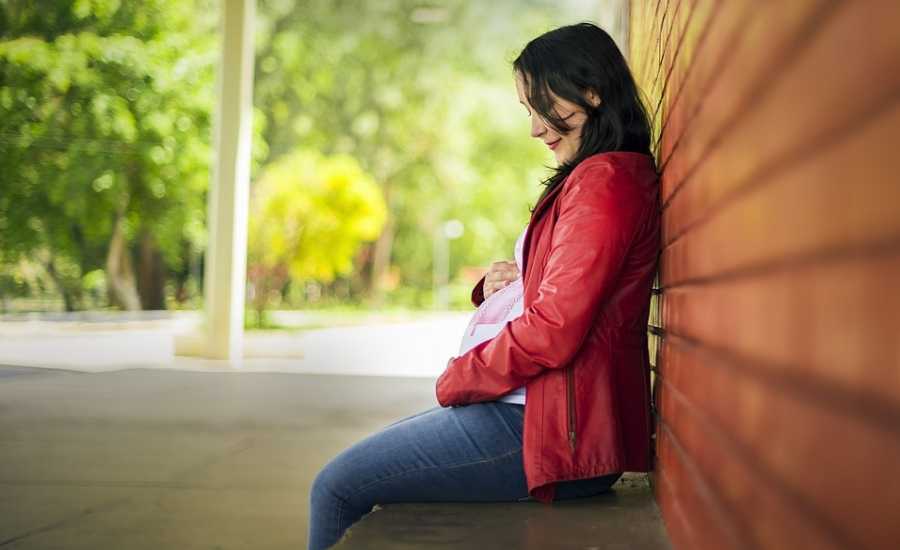 That sounds so gross but it's true. Once the embryo has transformed into a foetus which is after the third trimester is close to completion, the baby starts urine development. It is actually the Amniotic fluid that surrounds the baby in the uterus. It emanates from the baby's kidneys, and goes into the uterus via the baby's urine. But this lacks any color or smell because the baby eats no external food yet. So, before the milk, the baby gets the pee to drink. Strange!
13. Once An Ultrasound Revealed A Smooching Moment Between Twins In The Womb
This is also a once-off incident. But it shows a unique trait of unborn babies. That even shows that twins are more connected than one could think. When 22-year-old Carissa Gill of Croydon, Pennsylvania along with her boyfriend Randy Good was visiting Fetal Vision Imaging in Levittown, they never expected to get so shocked by the 3-D ultrasound. The couple got a shock of their lives when they say the two babies kissing in the womb.
14. The Baby In The Womb Can Help If The Mother Suffers From Organ Damage
There are many strange phenomena that take place inside a pregnant mother's body. Some of it is even hard to visualize. Do you know that the mother and the unborn child share a symbiotic relationship? So, it is not just the mother who can heal the baby. The unborn baby also sends stem cells that can repair the damaged organ of the to-be-mommy. That's definitely cool.
15. In Britain, Pregnant Women Have The Right To Urinate Anywhere They Wish To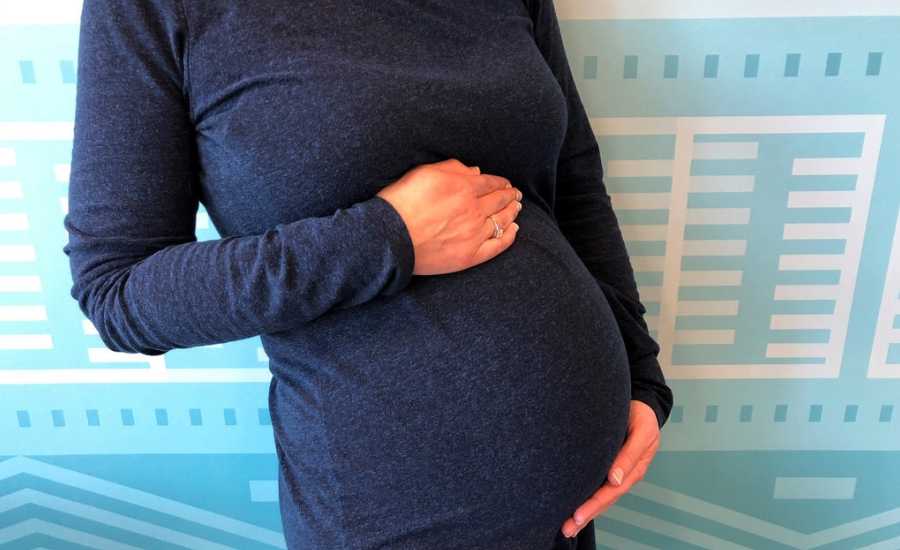 That is what we love the Union Jack for. The Brits are so considerate about their womenfolk. UK actually cares for would-be mothers. This law which is surrounded by controversies remains true to every single word. Talk about the perks of being pregnant in the United Kingdom.
16. Most Women Experience A Change In Skin Tone During Pregnancy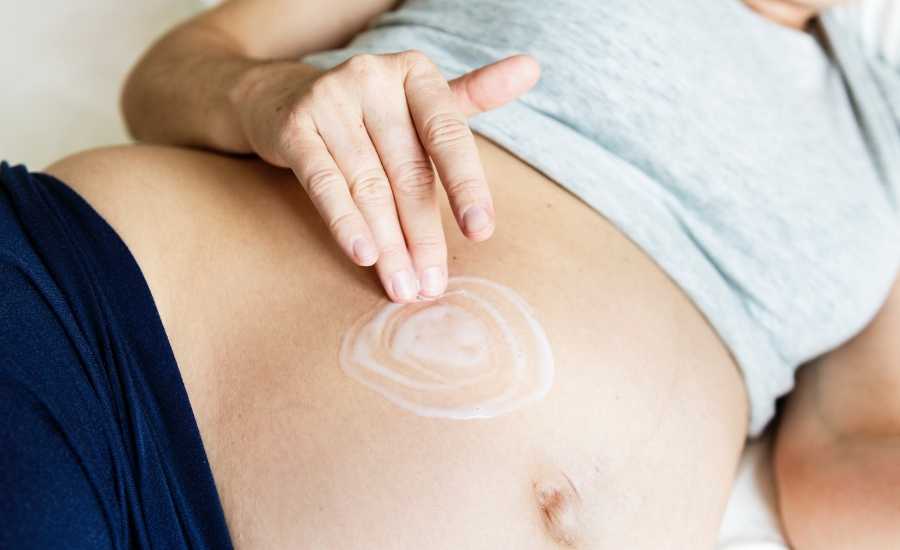 Would be mothers have a lot of physical changes to go through. This condition is called Melasma or chloasma and the reason behind this is hormonal changes that increase melanin in the body and so you have darker skin tone and patches. In other situations, people start to get acne. So, you get a free tan without even being under the sun.
17. Most Number Of Children Born To Any Lady At A Time Is 69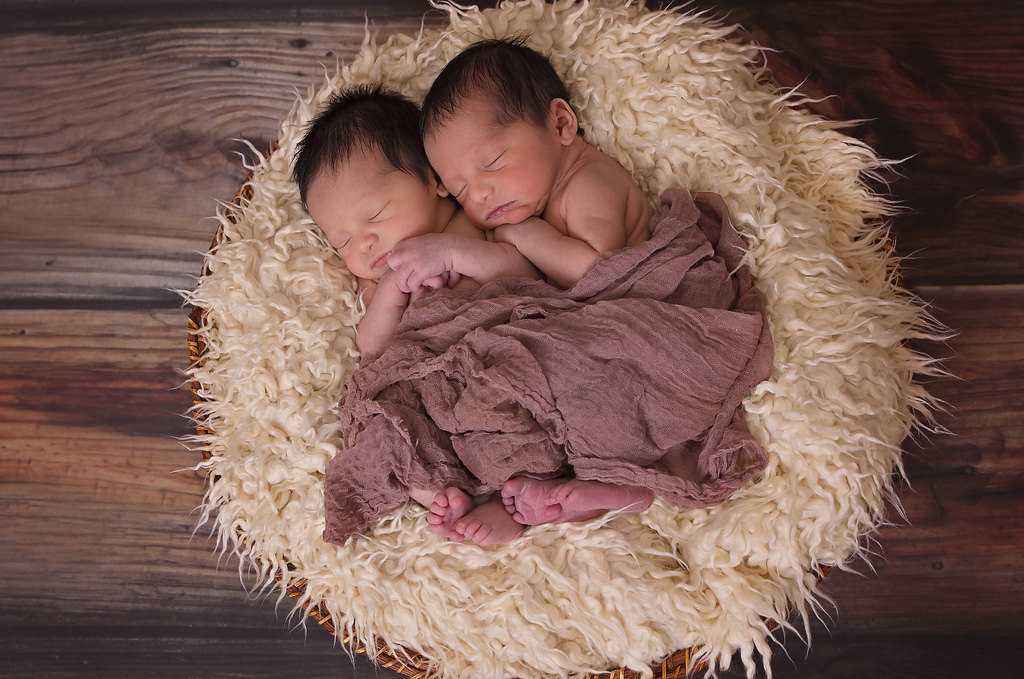 That's a lot of children. One could even inhabit a village with these numbers. The record was made by the wife of Feodor Vassilyev from Russia. She gave birth to 16 pairs of twins, seven sets of triplets and four sets of quadruplets. Hats off to this woman and thanks to her genes she could become a mother for a record number of times.
18. A Pregnant Woman's Heart Grows Bigger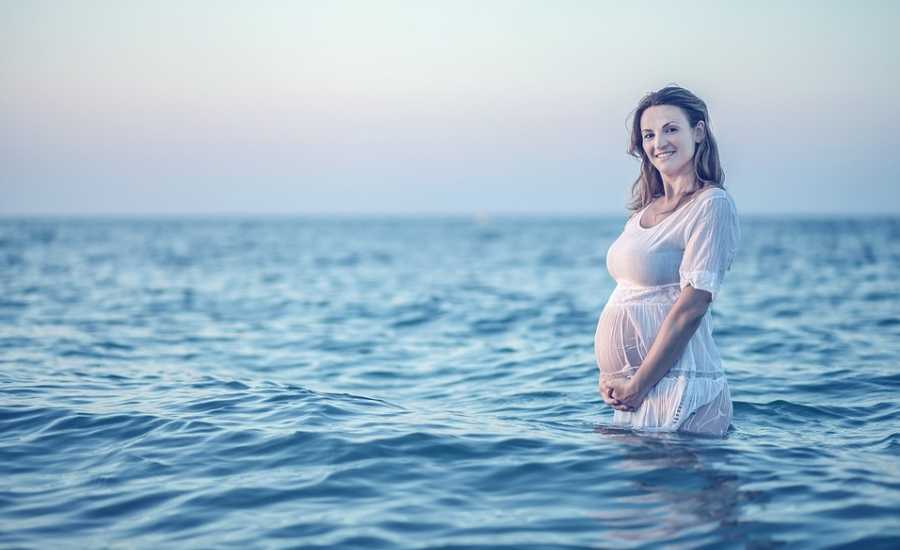 Who said that women who were about to become mothers didn't have stress? In fact, they have lots of it. The woman's heart must work harder because it is one heart and two lives using the blood pumped. The uterus receives one-fifth of the mother's pregnancy blood supply by the end of pregnancy phase.
19. Woman Are More Creative During Pregnancy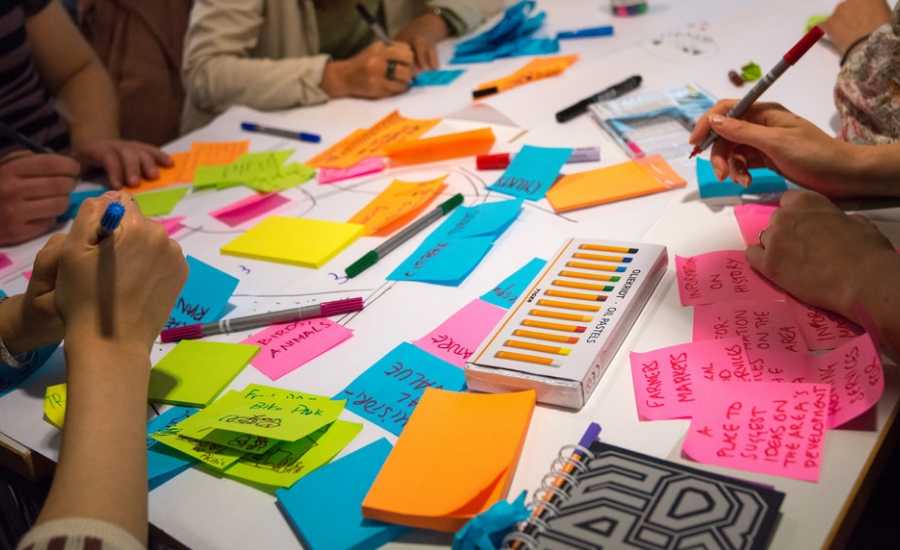 Blame it on the hormones, will you? Studies have found out that, during the maternity phase the right of the brain is highly active i.e the creative side. This happens because of a good bond between the child and mother. Moreover, due to the extra pumping of the blood, the brain has a lot of surplus energy.
20. In Most Of The Cases, The Doctor Gets A Wrong Due Date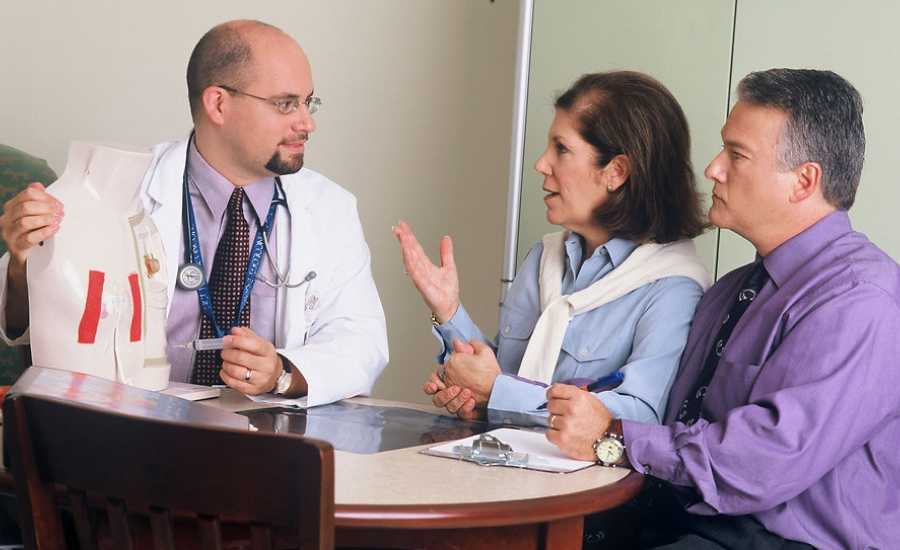 Yeah, the gynaecologists mess it up all the time. But do not put the entire blame on them. Pregnancies are so complicated. Around 90% of the time, the date given by the doctors is wrong. To stay on the safe side, if you want to know when you are due, it is a week before and after the time the doctor gives you. But don't place your bets on this one too!
21. A Scientifically Proven Method To Bring On Labour Is Nipple Stimulation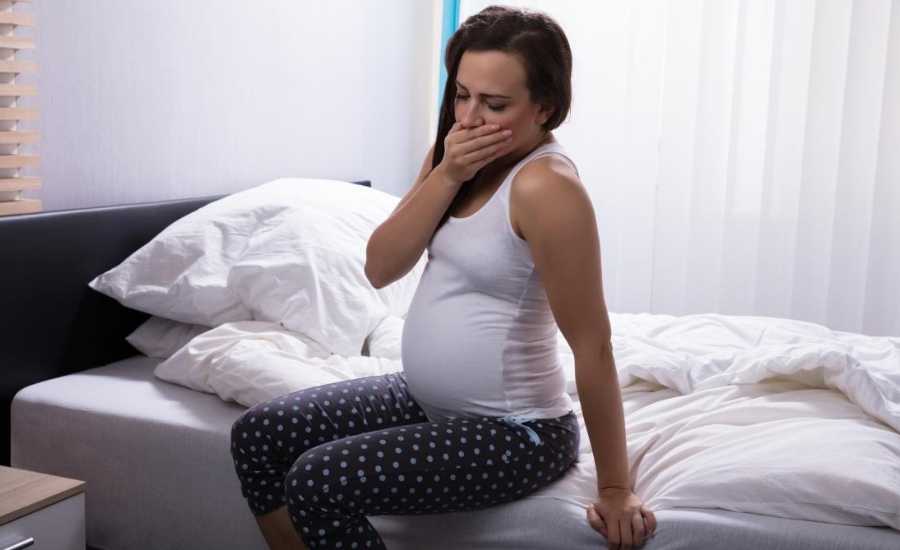 Yes, it makes the procedure a bit simpler. Looking at the pain a woman goes through during labor, it is advisable to do so. Allow us to explain the procedure to you. Rubbing or rolling a woman's nipples when she is full term can stimulate a hormone called oxytocin which can cause contractions. This method is called 'the comfort technique'. Yes, it can be quite relaxing in such a situation.
22. The Highest National Average Of Twins Being Born Is In The Central African Country Of Benin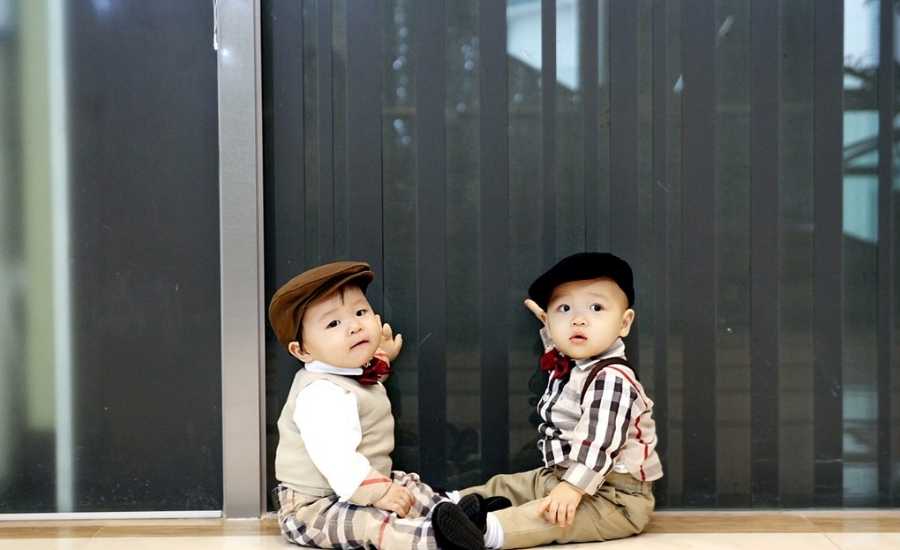 Technically, it seems to be an impossible feat, but there are certain places where twins are born more often than usual. Again, blame it on the genes. Statistically, parents who are themselves twins have a high probability of delivering offspring that are twins. The researches have shown that the probability of twins in this country is very high, with a whooping 27.9 twins per 1000 births.
23. Baby Girls Are Born With All The Eggs They Will Ever Use
Female body is way different than a male's body and when we say different we mean different. Boys develop sperms only after they hit puberty. Females, on the other hand don't have any new egg in their lifetime. So, in case anything wrong goes with the ovules, then there is a high chance that they never get to become mothers. Sad, but true!
24. A Baby In The Womb Can Taste All The Food That The Mother Eats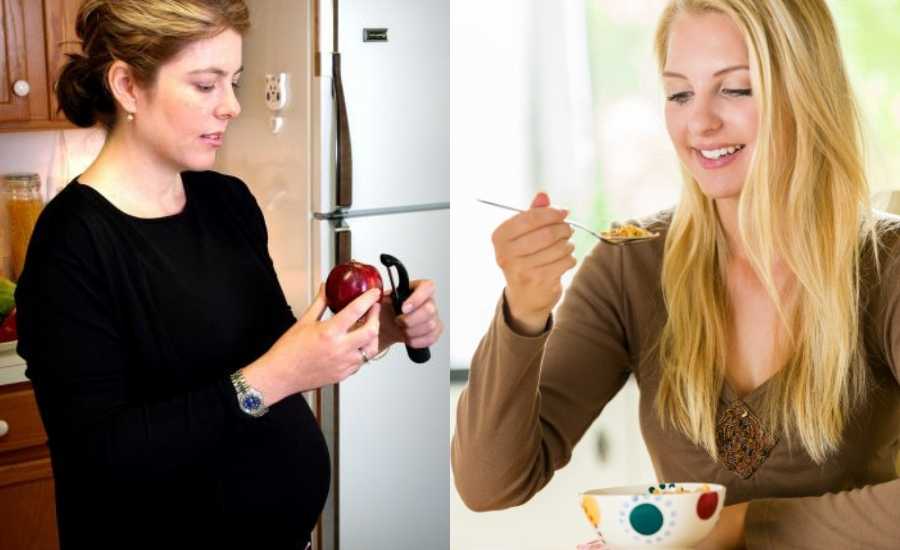 Now, that is an oft-mentioned fact. So, whatever a mother eats during the pregnancy course not only provides nourishment to the baby but also shapes the baby's preferences on various food items. No wonder I love cookies so much! And, avoid eating anything that's acidic and spicy because the baby isn't going to like it.
25. The Females Of Humans, Pigs, Whales, Rabbits And Dog Have An Egg Of The Same Size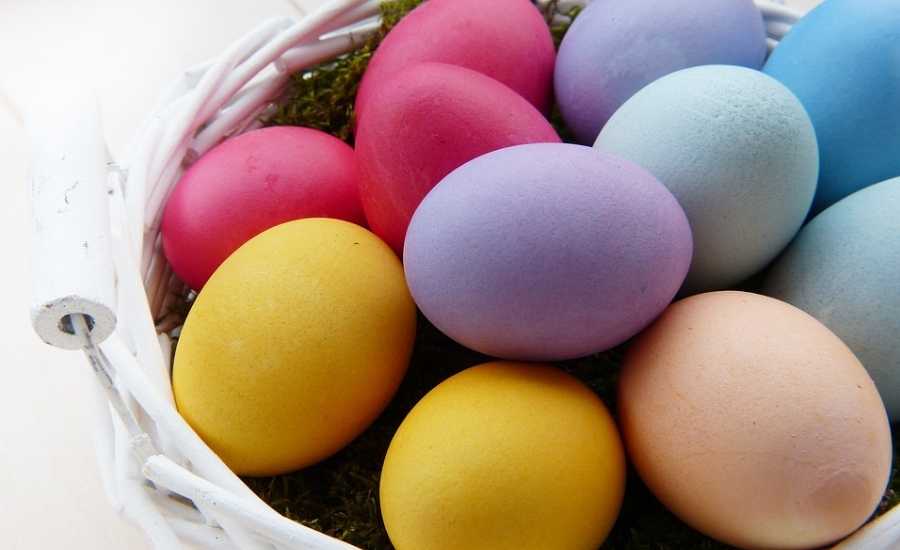 Facts, facts and stranger facts! Can you imagine all these mammals have the same egg size? The size is about 0.2mm and we are the only mammals who do not eat our own placenta after the birth. Well, that's crazy enough. On to the next one
26. Women Suffering From Heartburn Are More Likely To Give Birth To Babies With Head Full Of Hair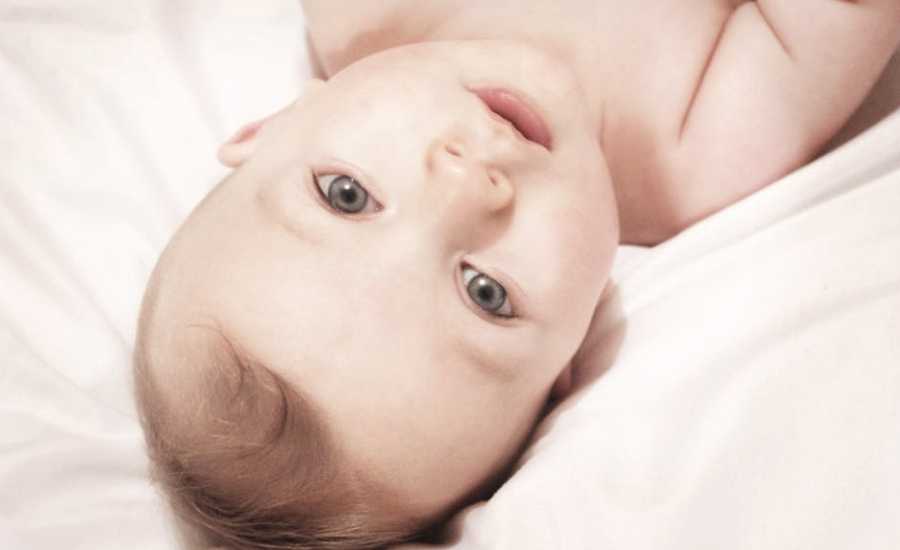 So, if you want a baby with a mop of hair, you need Mom to have heartburn? Now that's something too absurd in the first place. The high level of estrogen and progesterone that encourage hair growth can lead to acid reflux or heartburn. Give the Mom an antacid and the baby has no strand of hair on his head.
27. The Uterus Of A Woman Expands More Than 500 Times Than Normal Size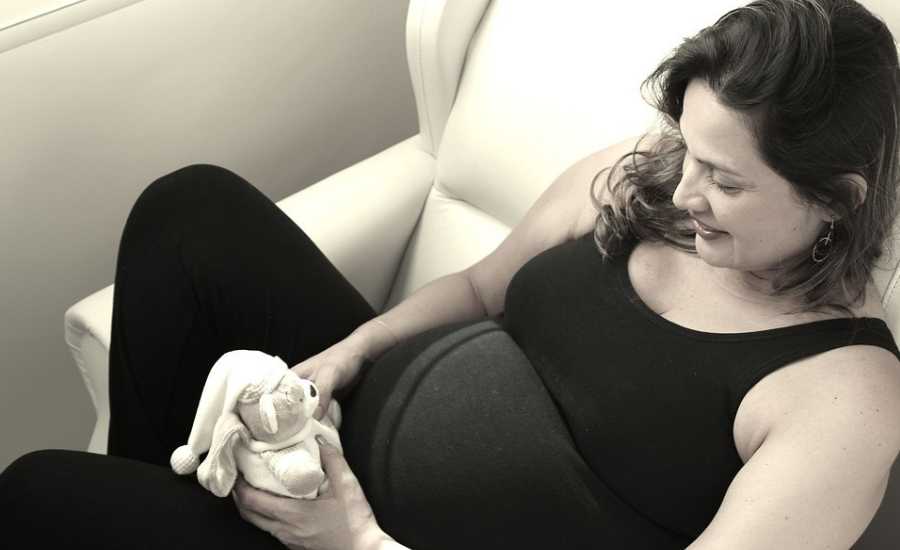 You simply wonder how's that even possible. But the muscles in the abdomen region are quite elastic. So you need to thank your mom if you were heavy in the beginning. Not that it was in your hands. This sounds just impossible but then think it this way that your stomach is like a rubber balloon that expands as needed.
28. Fingerprints Of A Baby Are Set Within The First Three Months Of Pregnancy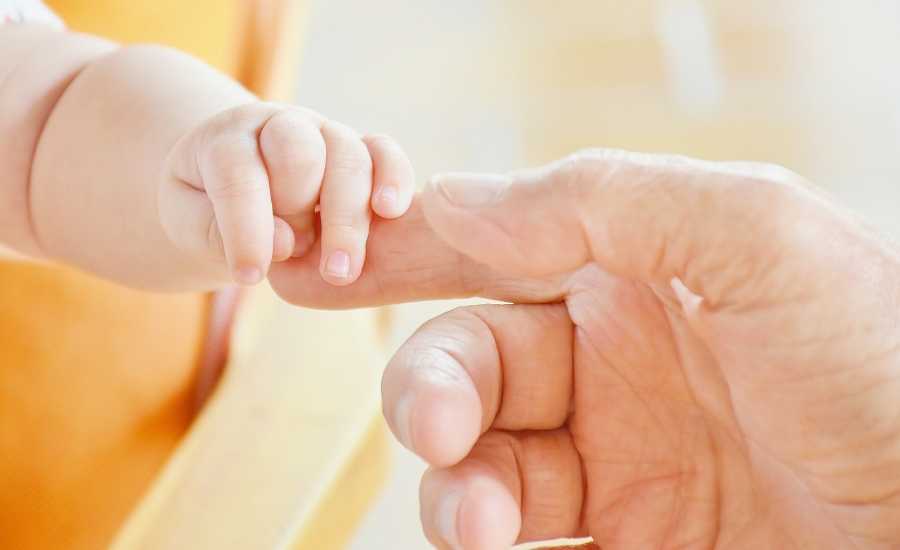 Yes, everything happens early on. Babies get a lot of their identity markers by the end of the first year itself. The pressure on the fingers from the baby touching and surroundings create what is called 'friction ridges'. These are formed once the fetus is 6 months old which means 3 months before its birth. But that's certainly not all.
29. A Woman Can Get Pregnant While She Is Already Pregnant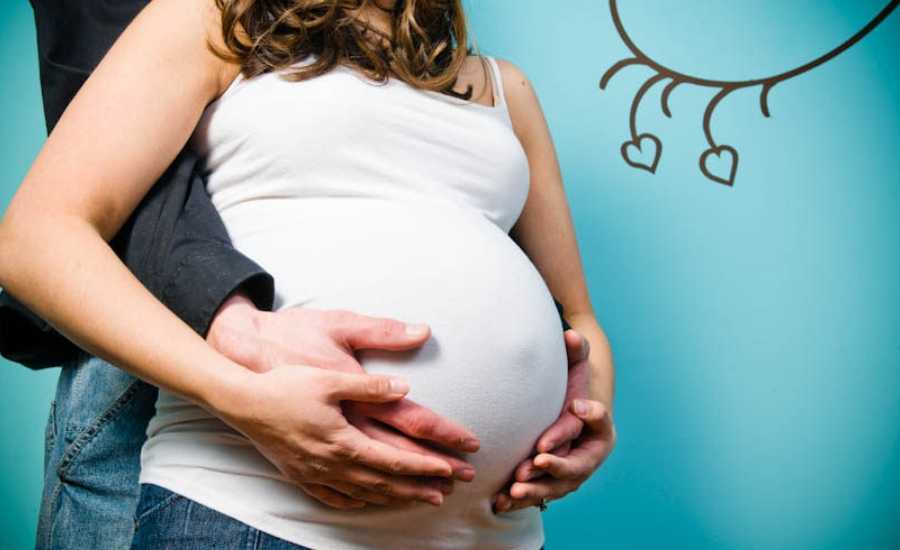 Man, as if the whole situation wasn't complicated in itself. Yes, a woman can get pregnant when she's already conceived it. This happens in extremely rare cases that this happens because a female's ovaries stop releasing eggs temporarily but then you are the chosen one then this rare phenomenon is called superfetation.
30. The Placenta Produces More Estrogen In A Day Than A Woman Could Produce In Three Years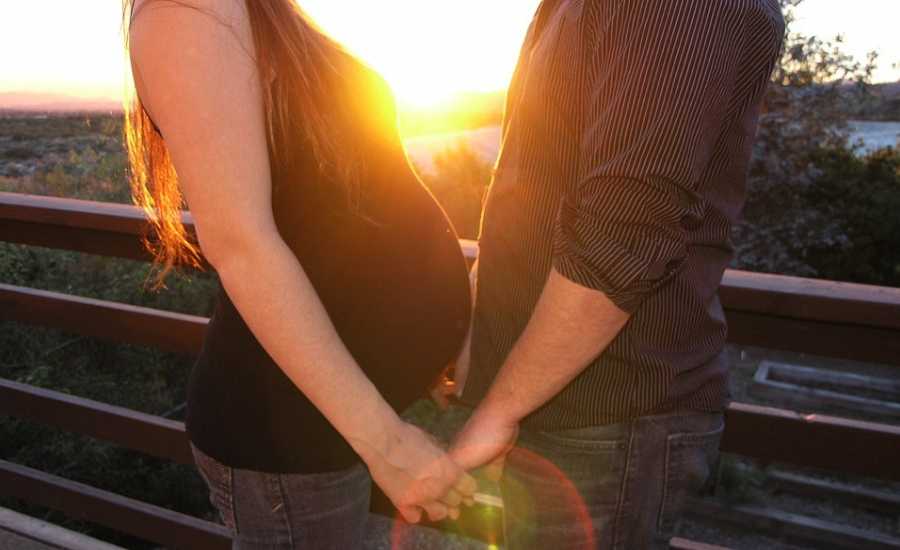 That's awesome! We are floating in a sea of hormones. All the changes that a woman goes through during pregnancy are because of estrogen. The most common ones are estradiol, estrone and estriol. But if you want more, then read this, Mom's estrogen is more concentrated than the placenta's.
31. The First Woman To Survive C-Section Existed In 16th Century Switzerland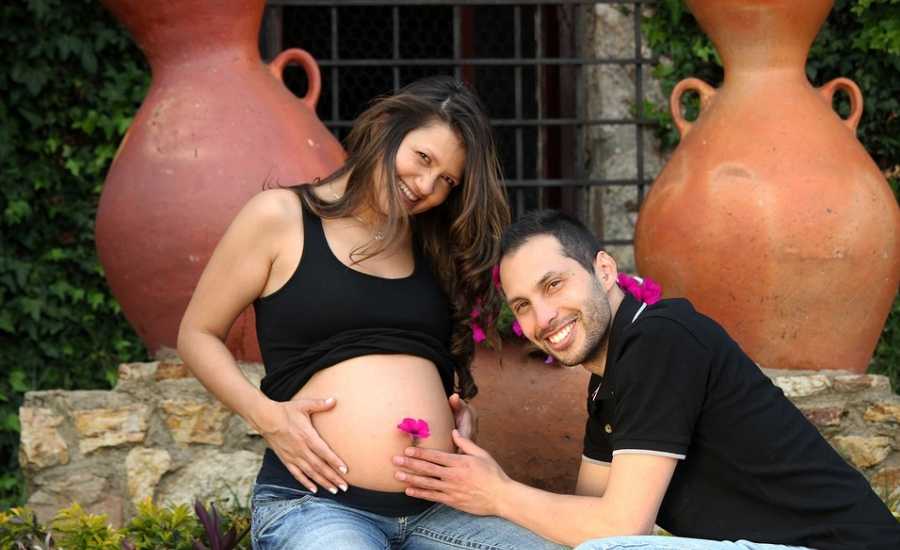 Caesarean sections were a risky way of childbirth then. And natural childbirths didn't have a great track record either. Moreover, it was a home delivery! Her husband conducted the operation and yes he was a pig castrator by profession. But he got the baby and the mother alive, and that's great!
32. Often Women Crave For Non-Food Items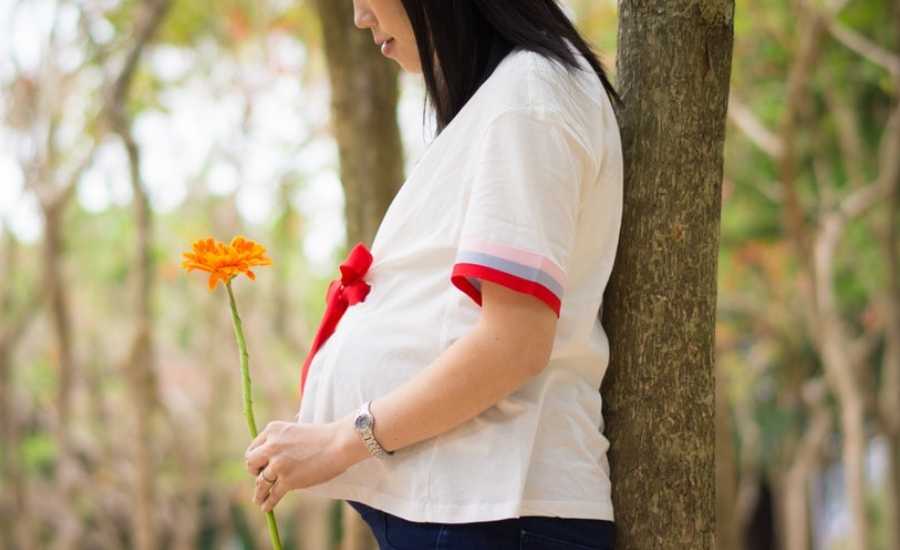 Ah, pregnancy is a crazy time. It drives a woman to the wall. This peculiar disorder is called Pica. This word is actually Latin for magpie bird who is known to eat anything! And by anything, we mean anything. They could crave for like paper, hair, ice, paint, metal and glass.
33. In Middle Ages Childbirth Was Considered Deadly
We told you before, natural childbirth was way too risky. Lots of woman died while giving birth. The exhaustion and the strain didn't leave much left. The worst one was a complicated one. That is the reason why women wrote their will as soon as they realised that they were pregnant.
34. Male Seahorses Also Give Birth To Babies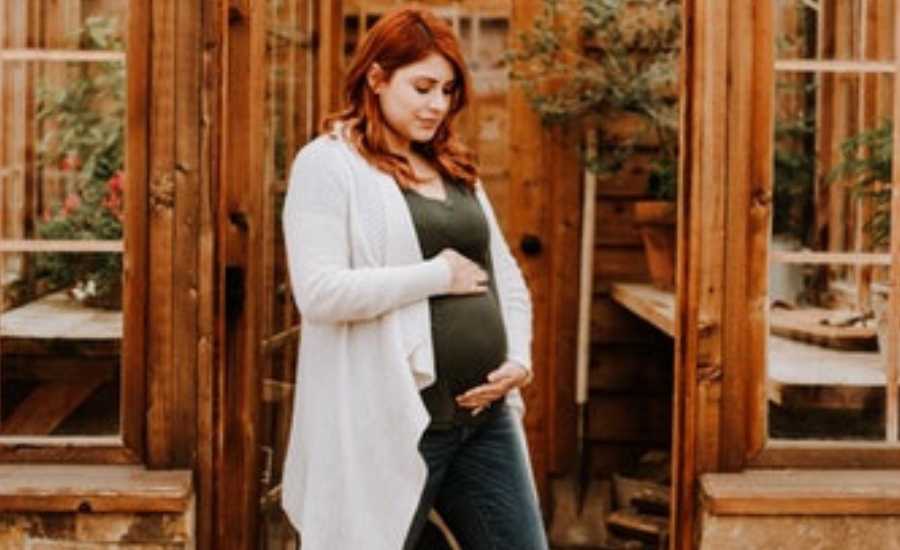 Seahorses are the only species where the male also gives birth to babies. They are unisexual, or both into one. These animals also care and nurture for their babies just like human moms do. That's a great nugget of knowledge, isn't it?
35. Niger Has The Highest Fertility Rate – 6.76 Children Per Woman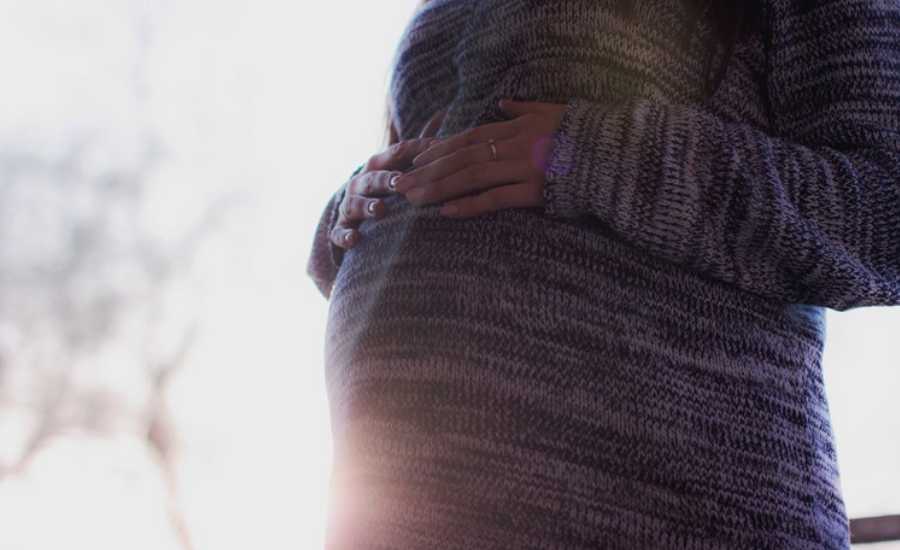 African woman are known to be the ideal women to become mothers. In fact, they are so fertile; they could do it a dozen times more. Niger is one of the countries where there are a lot of mothers and babies. No wonder, their population is one of the youngest in the world. While Niger has the highest, Singapore has the lowest, which is around 0.86.
36. Your vocal cords swell up during this phase
Pregnancy affects each and every part of the body. During the pregnancy phase, many changes happen in the body. A lot of hormonal flow is directed towards the larynx, which in turn swell up the vocal cords. This means that women find it difficult to use the high vocal notes. But that will only matter if you are a singer.
37. Pregnancy Brings Hair Growth In New Areas Like Face, Abdomen, Arms And Chest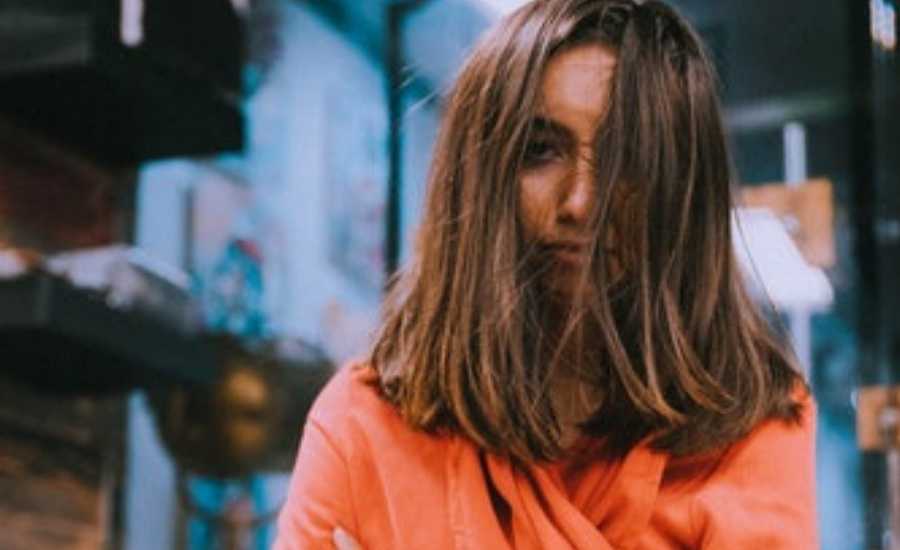 Yeah, there is a spurt in hair growth. And why does this occur? This happens because of increase in male hormones from ovaries and placenta. No need to panic because they will decrease after the labor. So, you do not need to have a waxing session after you have delivered.
38. Pregnancy Changes Are Also A Reason For Bad Breath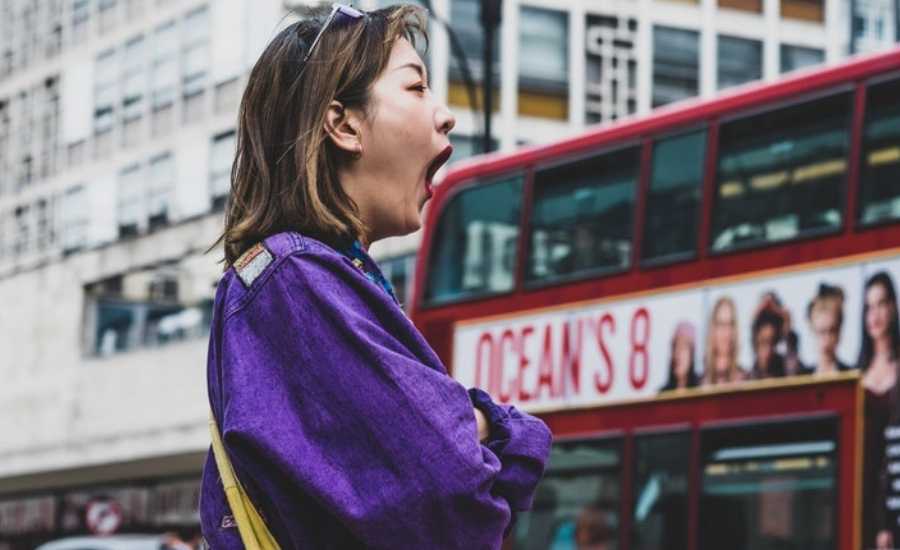 You will not like some aspects of pregnancy. Having bad breath is one of them. This, for sure is an unfortunate side-effect of pregnancy. It happens because of all the hormonal changes that lead to bacteria build up in the mouth and you smell awful. Get good toothpaste, a minty one, if you have conceived.
39. The Color Of Female Genitals Changes To Blue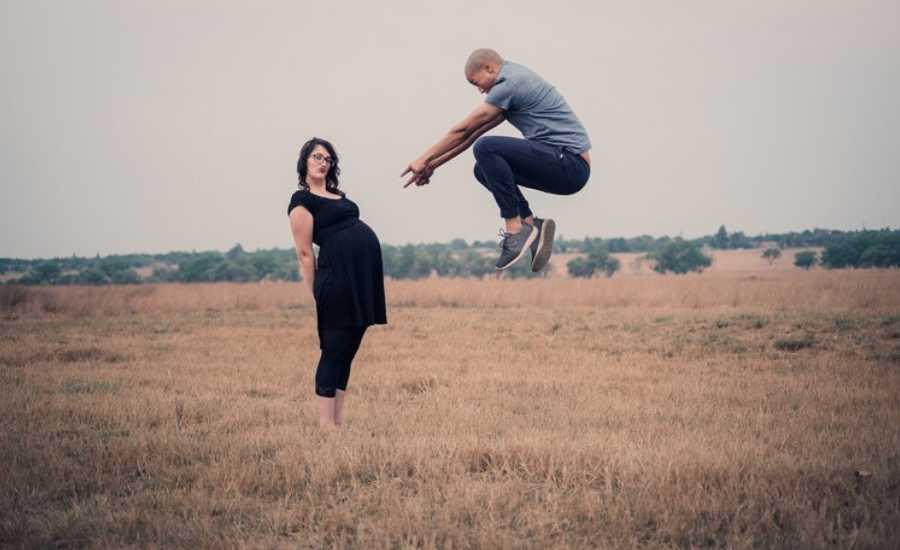 What? Yes! The color of the vayjay turns to blue. This happens because of an increase flow of blood and starts within the first 6 weeks. But be assured, because it will go back to normal after you munch-kin is born. So, if you see this color change, do not rush to the doctor.
40. Moms Need To Deal With A Blocked Nose During Pregnancy
No, you do not have a cold. The blame for this also goes to high levels of oestrogen and hormones which causes the mucus to increase and the mother feels itchy and blocked up. We also have some free advice for you. Keep a tissue box near you, always.
41. Fetuses Can Get Erections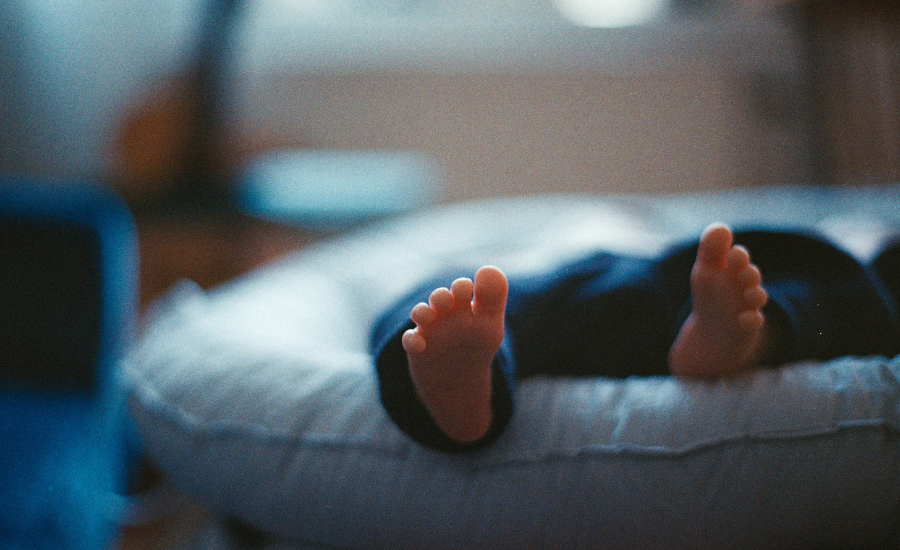 No, that's not because your child is a pervert at such a young age, even before when he was born. According to Ultrasound in Obstetrics and Gynecology, fetal penile erections are real and around 16 weeks of gestation, male fetuses can experience it. You can blame it on the hormones.