}?>
}?>
It is unfathomably adorable how this little boy is realizing the importance of fitness so early in life.
Charlie, who's just two years of age, loves training with the one and only Rocky Balboa. His dad, Zack Magilavy, would play a workout montage of Sylvester Stallone from the movie Rocky II, and the toddler would copy every single one of his moves! He'd do all the punches and push-ups like boss.
Watching him do his thing is pure delight I can't even!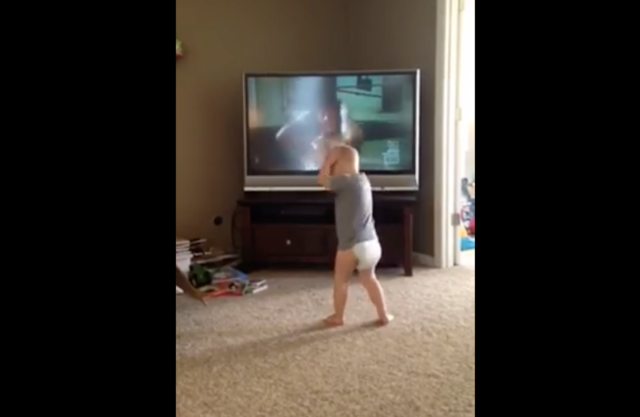 "He takes his workouts very seriously," Zack said. The father also revealed that Charlie has been doing Rocky's workouts for a year now! Interestingly, he's mastered all of them way before he's mastered how it is to poop properly.
But… the best thing about it all is that Sylvester Stallone–Rocky himself–noticed the video Zack uploaded! The actor shared a clip of the baby working out over at Instagram. "This kid makes me so proud that it touches a heart so young… Maybe I have to fight him and ROCKY 10 !!!" he said in his post.
Sir, are you kidding? Because if not, I'd surely watch that film. Stallone and Charlie in a movie would be extremely rad.
https://www.youtube.com/watch?v=1jutfB5HohE
Video by Youtube/Zack Magilavy