}?>
}?>
The love for Nutella is an obsession many of us share. You're probably not human if you don't at least like the taste of that infamous spread. It's so addicting you find yourself wanting some more after you've finished one big jar.
But, this baby's obsession over Nutella is something I've never seen before. It's so dang serious that his sanity depends on it. He worships it like it's some kind of god!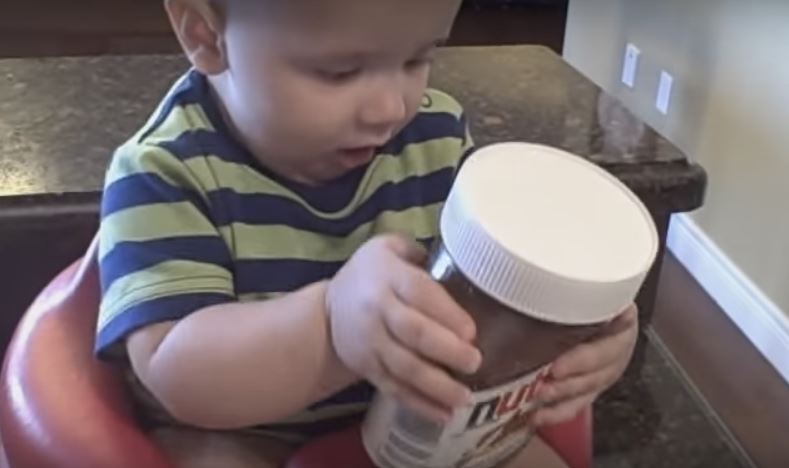 Do you see how he looks at that container? That's exactly how I want to be stared at by the one I love. Yet, to no avail. Anyways… look how his eyes bulge like they're already gonna jump out of their respective posts!
He almost can't believe that he's actually holding that jar of Nutella. Yeah, boy, it's already in your hands. You're not dreaming! It's friggin' real! It's happening!
Continue this story on the next slide!