}?>
}?>
When a soldier or Marine's tour of duty is over and they return to their families, it's always a time of happiness, joy, and excitement for everyone! It's not uncommon to see servicemen and women surprising their loved ones by turning up at home unexpectedly, and it's always a touching reunion filled with happy tears and plenty of hugs. It's a meeting the whole family's been waiting for.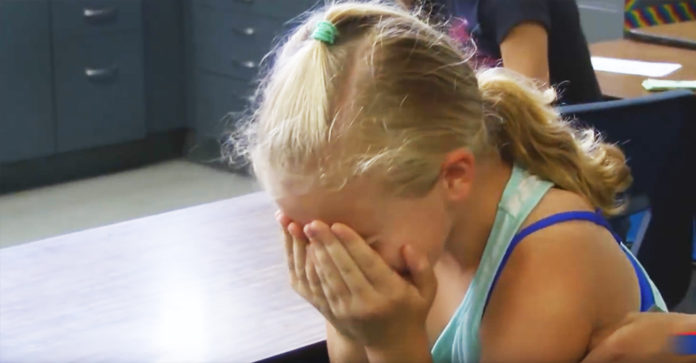 Cheyanna has been waiting for her brother to return for seven months. Sgt. Brandon Prelesnik joined the Marines four years ago when his sister was just six years old, and hasn't had much time to spend with her since then. But today, on her last day of class before summer vacation, he's decided to turn up at her school and give her the gift she's been waiting for – his return!
Brandon had been told her class room number beforehand, and when he walks in and sits next to his sister, she instantly bursts into happy tears! The two hug for the first time in seven months as the rest of the class claps for her. Even some of Cheyanna's classmates are beginning to tear up just watching this reunion!
Take a look at this video
The two of them had exchanged letters during his tour of duty, and Cheyanna had told her brother that she wanted to be surprised when he came back. He certainly pulled through in that area! As the two leave the school together hand-in-hand, you can tell they'll finally get to spend some quality time together. There's much to catch up on! Don't forget to like and share this incredible moment between siblings!
Feature Image Source:Â Amanda Starrantino