}?>
}?>
Brandi Guillet decided to bring home a formerly abused, deaf pit bull named Ellie from the local shelter. They thought they were helping her out, but it turns out that she helped them so much more. Just two weeks after Ellie was brought home, she has formed an amazing bond with Guillet's son Connor.
Connor is special needs and has to communicate through sign language. The amazing part is, that is how Ellie was taught to communicate as well after her rescue from the abusive Florida breeder. Guillet shared a picture of the two inseparable buddies online and wrote some moving words about why to consider adopting special needs dogs.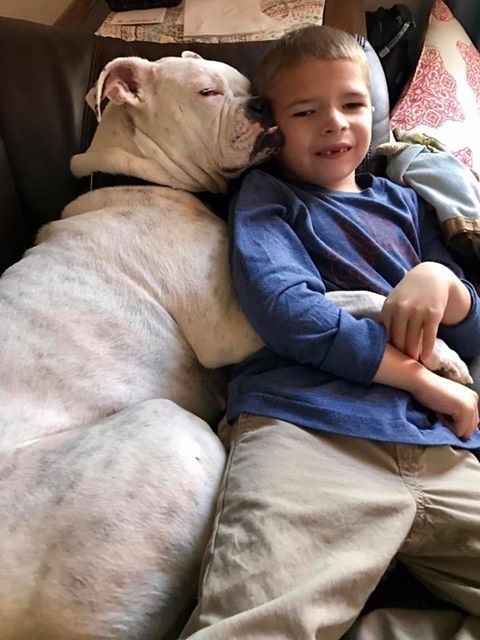 She said, "I adopted my son at birth knowing he had a genetic disorder. He is now 6 and non-verbal but uses sign for communication. We are fostering a beautiful deafie boxer girl (soon to be adopted!). She is amazing with my son. She is the most gentle, loving girl ever. The most BEAUTIFUL part of this adoption is my son and his dog can actually talk to each other! I highly encourage adoption of deaf dogs … She is such a perfect addition to our family. We have been blessed with Ellie <3"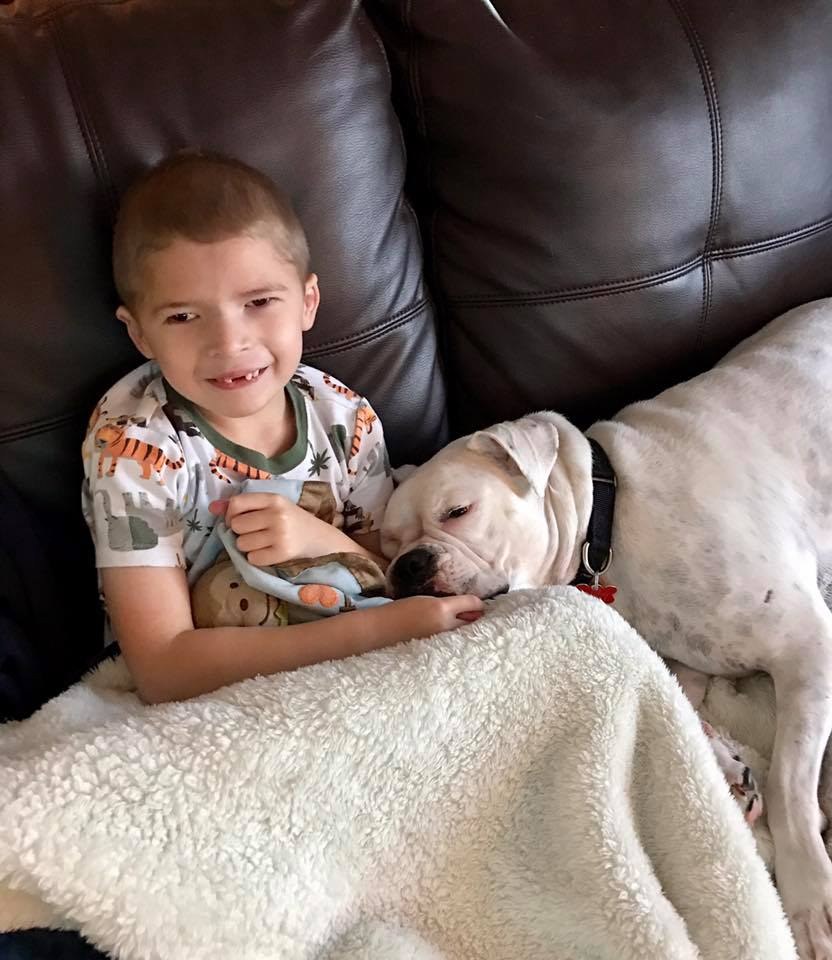 It is wonderful to hear how a family gave a dog a chance and the love multiplied in their home. Ellie has finally found out where she was meant to be all along and is extremely happy at her new home. If you want to learn more about adopting dogs with hearing difficulties, check out Deaf Dogs Rock.
Images & Feature Image Source:Â Brandi Guillet