}?>
}?>
I bet everyone of us right here would want to have a big brother like this English Mastiff named Gunner. He is so sweet to his younger sibling Hudson, a Yellow Labrador puppy.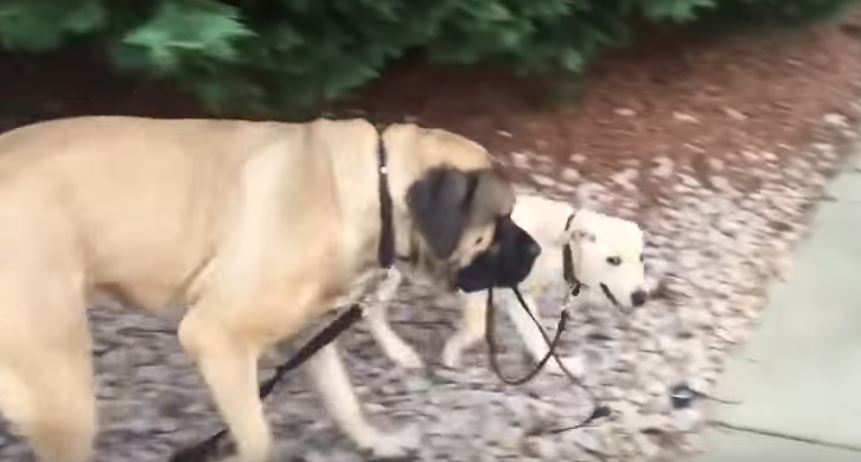 That's our guy walking his little brother. He holds on to the baby dog's leash so tightly so he would not lose him. How cute is that?!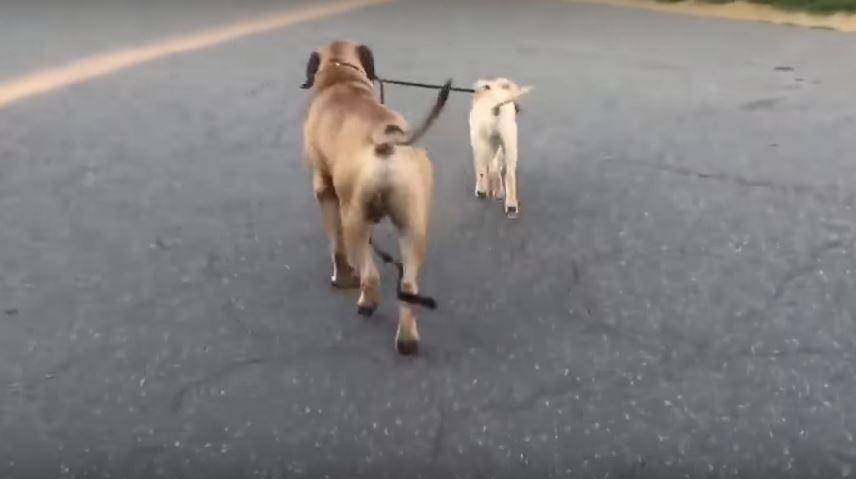 Hudson doesn't mind crossing the street as long as he is with Gunner. He trusts the big guy with his whole life! He knows that whenever he's beside him, he'll always be safe.
However, something unexpected takes place along the way.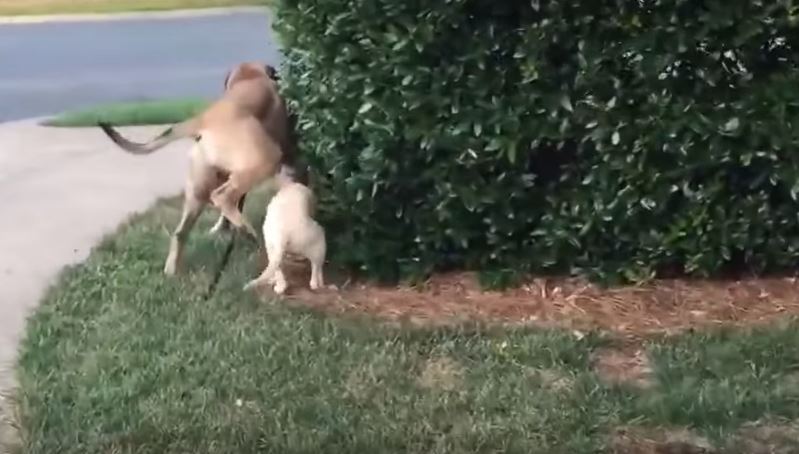 Gunner gives Hudson the warmest bath he could ever wish for! To put it bluntly, he accidentally pees on his little brother. Or, is it intentional, buddy?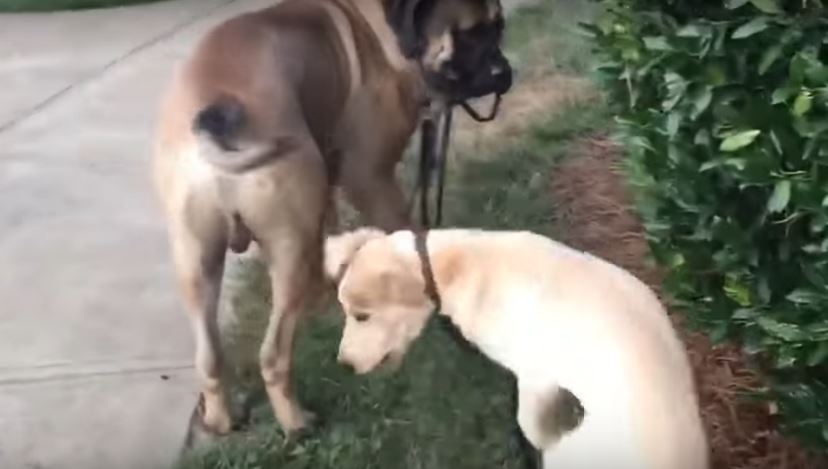 Hudson: "What just happened? That was wet and warm and weird!"
Gunner: "You've just been blessed, little boy."

Video by YouTube/Rumble Viral