}?>
}?>
Do you know what this massive Great Dane named Dinky hates the most out of all things? It's when dad shows love to another dog! Just like now.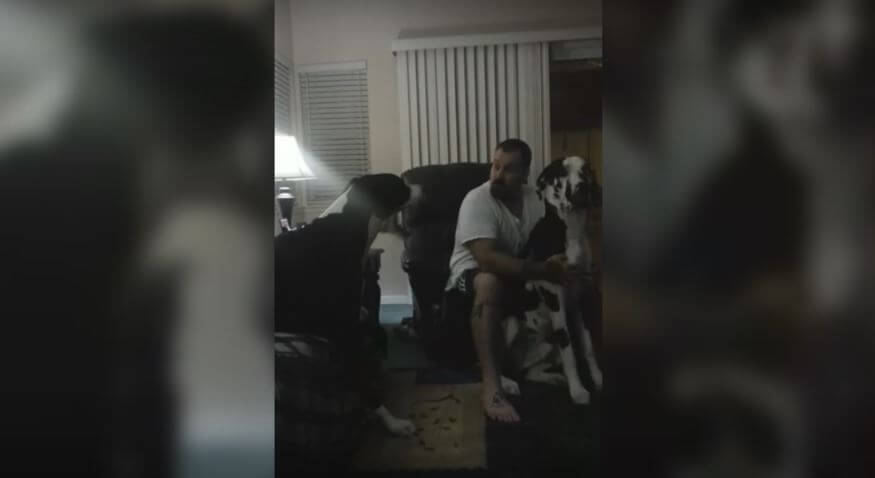 "Why are you giving that pooch some extra attention? Have you already had enough of me? Are you officially getting rid of me? For good? Wow, that's sad."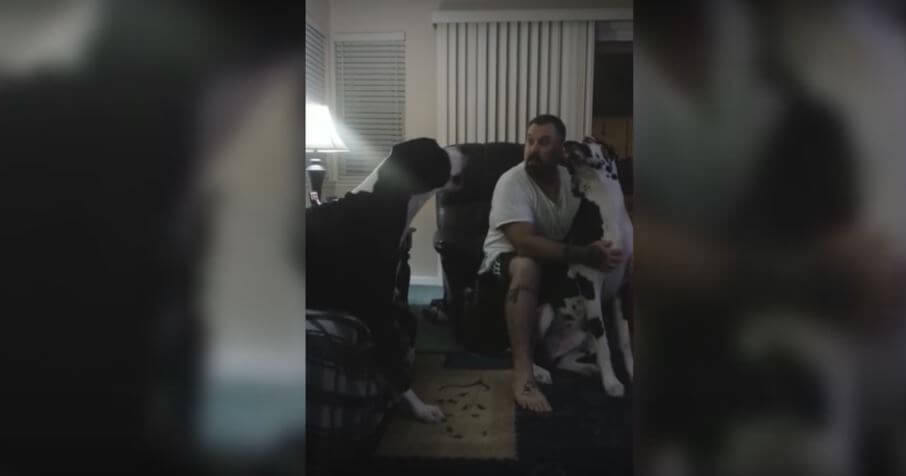 "To tell you frankly, dad, this is hurting me so bad. I am your original buddy. Remember? Well, I guess, you've already forgotten about that. And, it sucks. Really."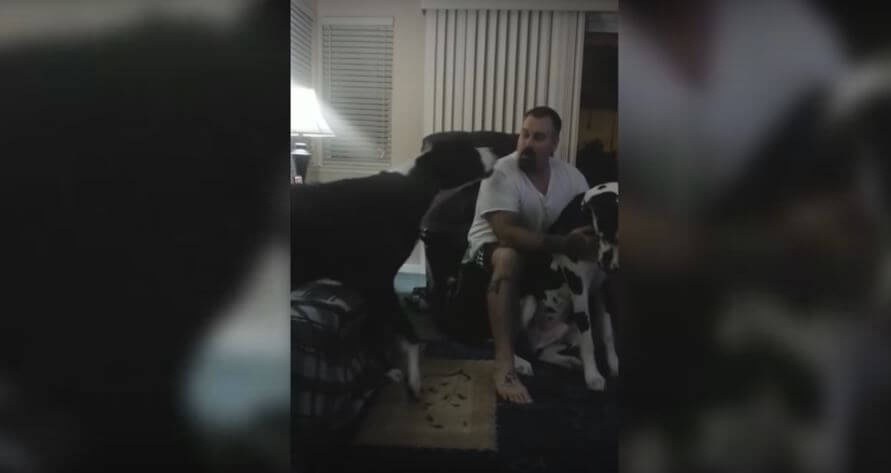 Now, Dinky comes closer to dad, making sure his protests can be heard.
Dinky is so cute when he's jealous, isn't he? Watch the video on the next page!