}?>
}?>
Father figures have been being awesome caretakers for as long as anyone can remember. They are the coolest babysitters and any time spent with them is sure to be fun! Well, dads might be great at taking care of their children, but what happens when their children ask them to babysit their own "children"? Sounds confusing, but it's really not, promise!
9-year-old Joselyn's Dad taught the world how to rock at parenting after she asked him to babysit her doll Abbie, who she calls her "baby".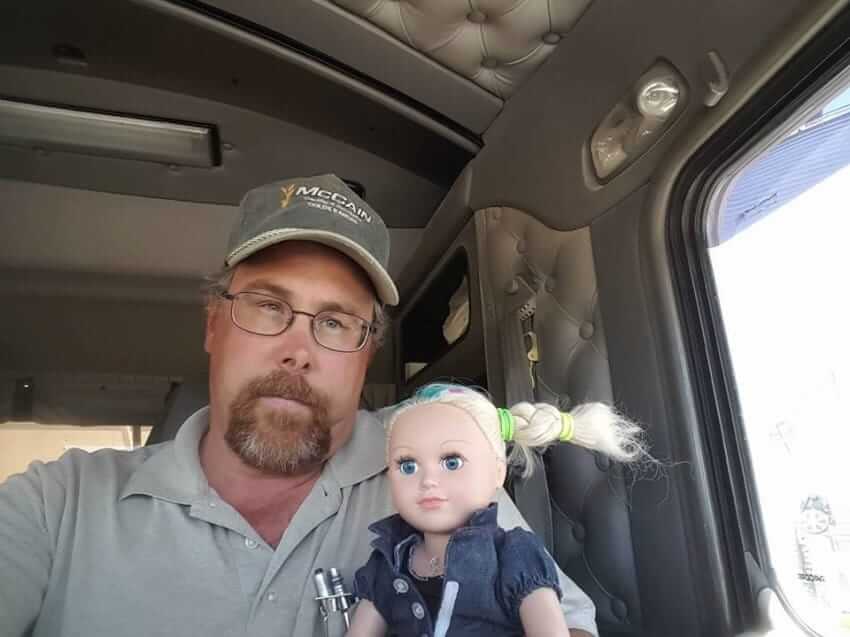 According to Joselyn, Abbie wanted to spend the day with her "grandfather" at his job, so Dad made it happen.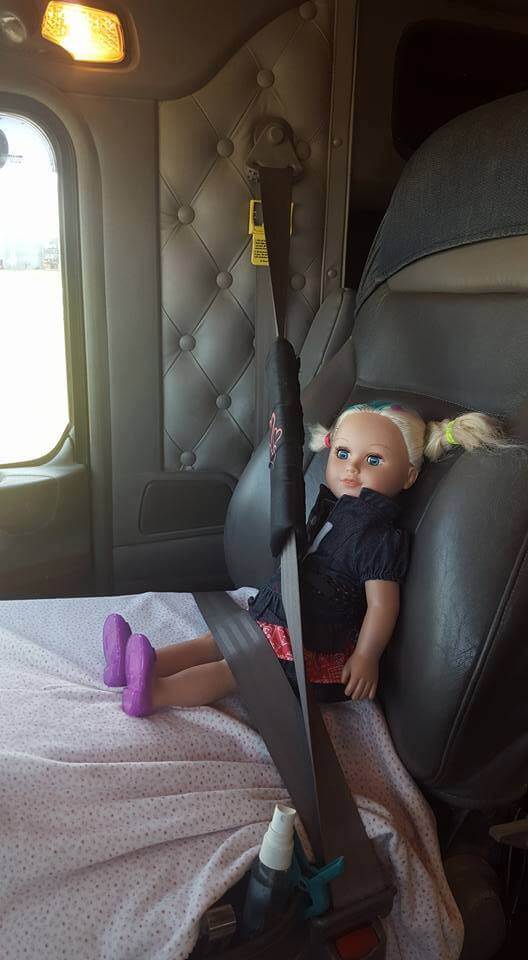 Dad runs a McCain Enterprises, a trucking and harvesting company, and he brought little Abbie along with him on his truck.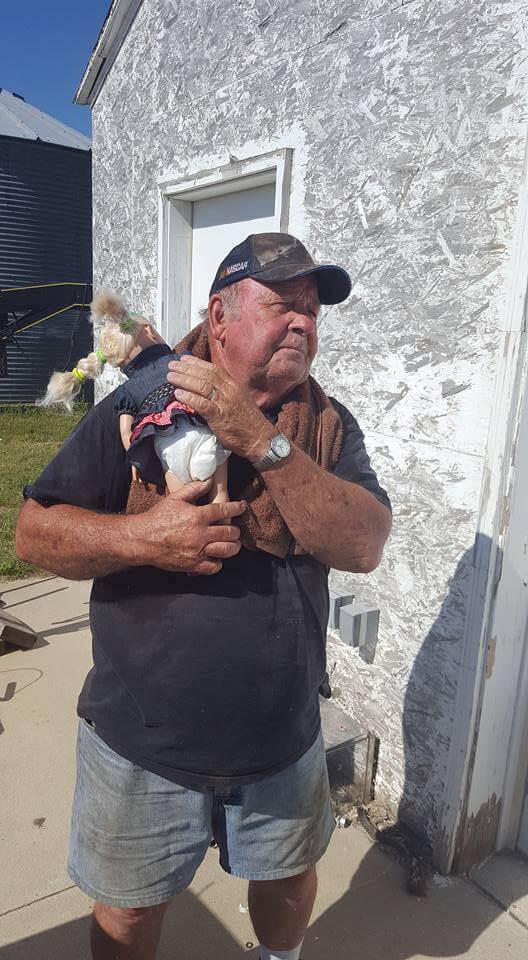 Instead of just leaving her in the back of his truck like he could have done, Dad proceeded to put Abbie in all sorts of poses and take photographs to document his babysitting conquests.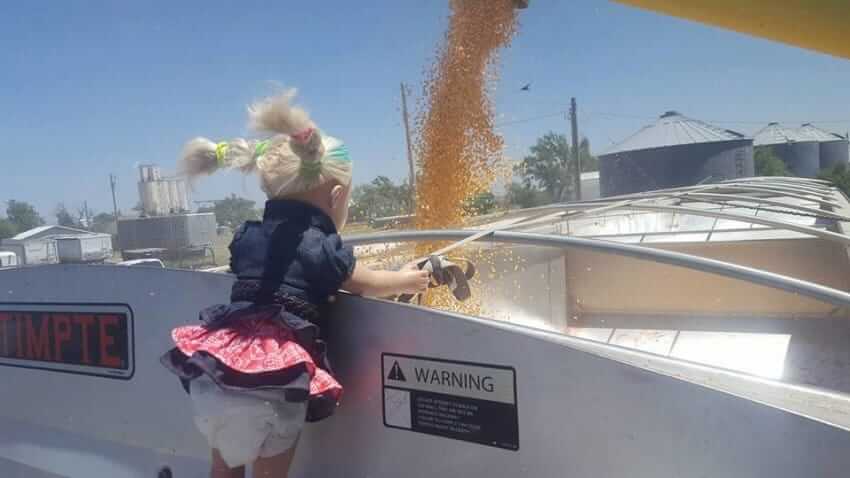 He gave her a snack of Slim Jims and some Coke to drink while she sat buckled down in the front seat of his truck.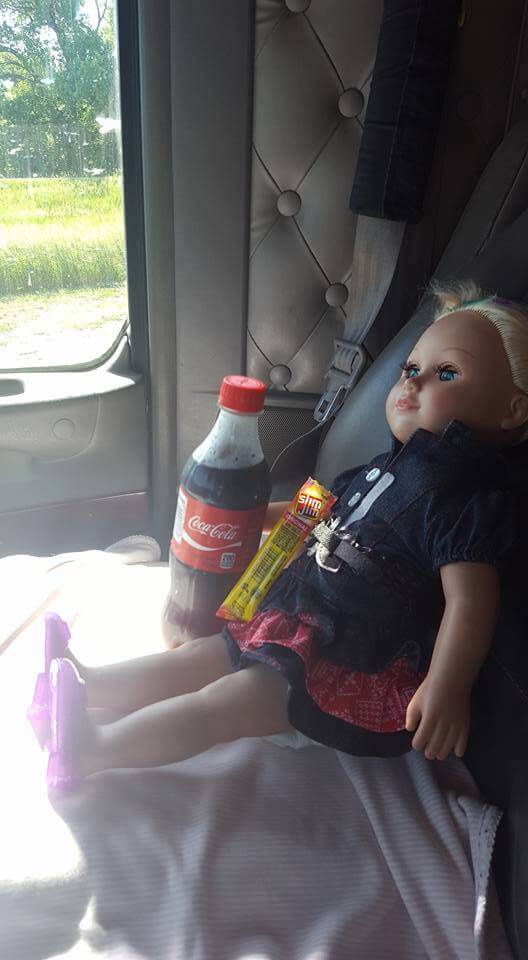 He let Abbie spend some time with his own father, who also works in the same company. He even taught Abbie about how the business worked and let her take a photo while standing prettily on the truck.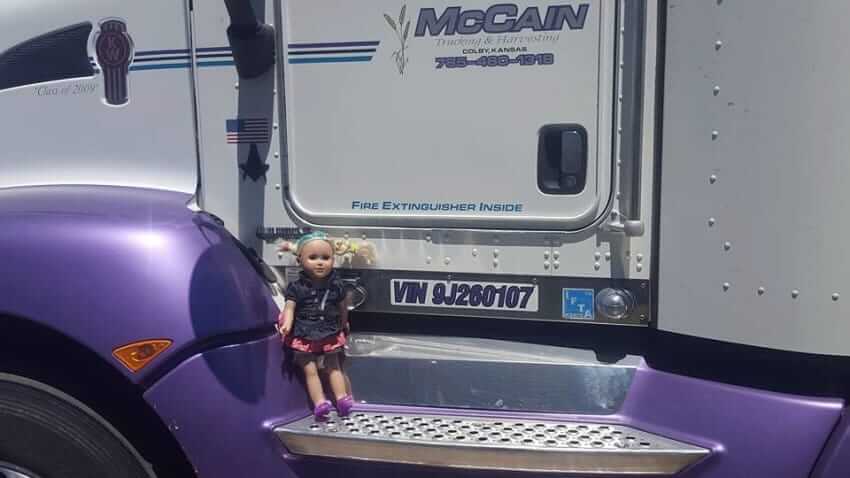 Someone give this guy a medal! This is parenting done right. Joselyn was sure to be super happy once she was how much fun Abbie had with her "grandfather".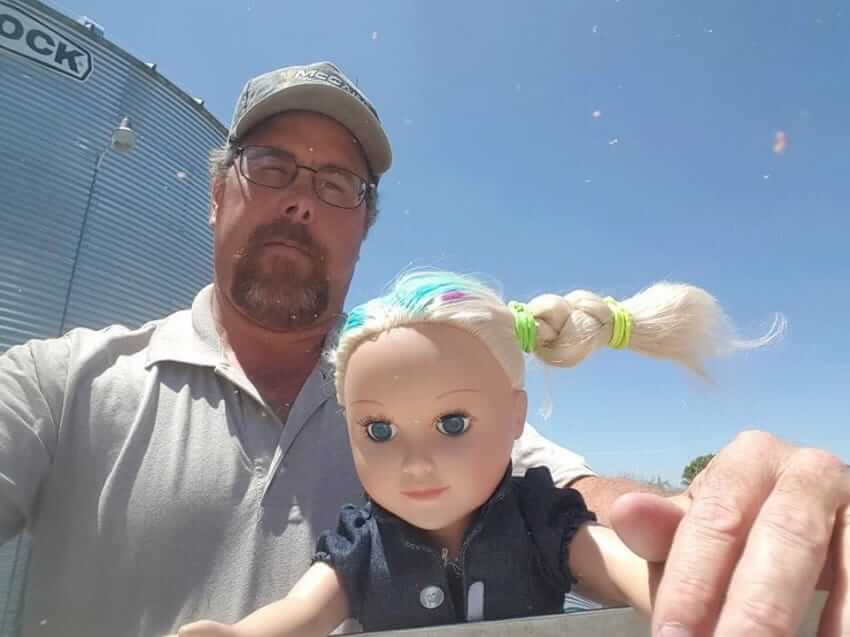 Liked this story? Give it a thumbs up and share away!
Feature Image Source:Â Facebook/ McCain Enterprises