}?>
}?>
Hex, at only eight weeks old, was surrounded by fire and gave into the darkness that eased her pain. Luckily for her, firefighters were told that a puppy was in the burning home and rushed in to rescue her. When they found her, Hex was unresponsive for about twenty minutes, but the firefighters were not ready to give up on her just yet.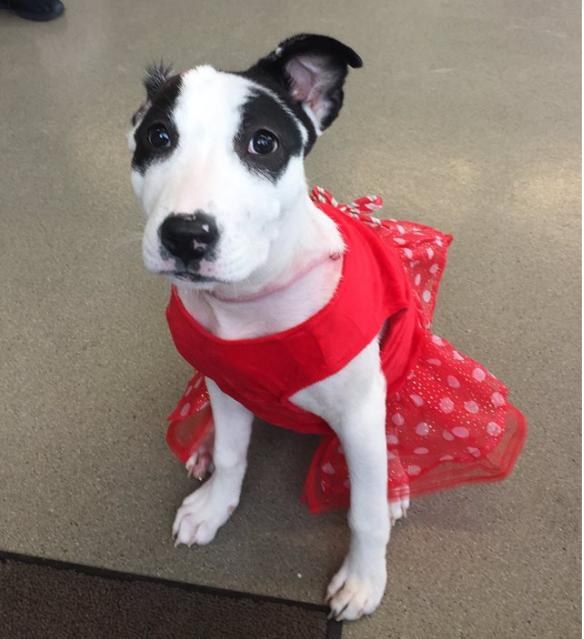 The Asheville Fire Department firefighters in North Carolina gave her oxygen and coaxed her back into the light. Hex was lucky just to be alive as she was burned severely in several areas.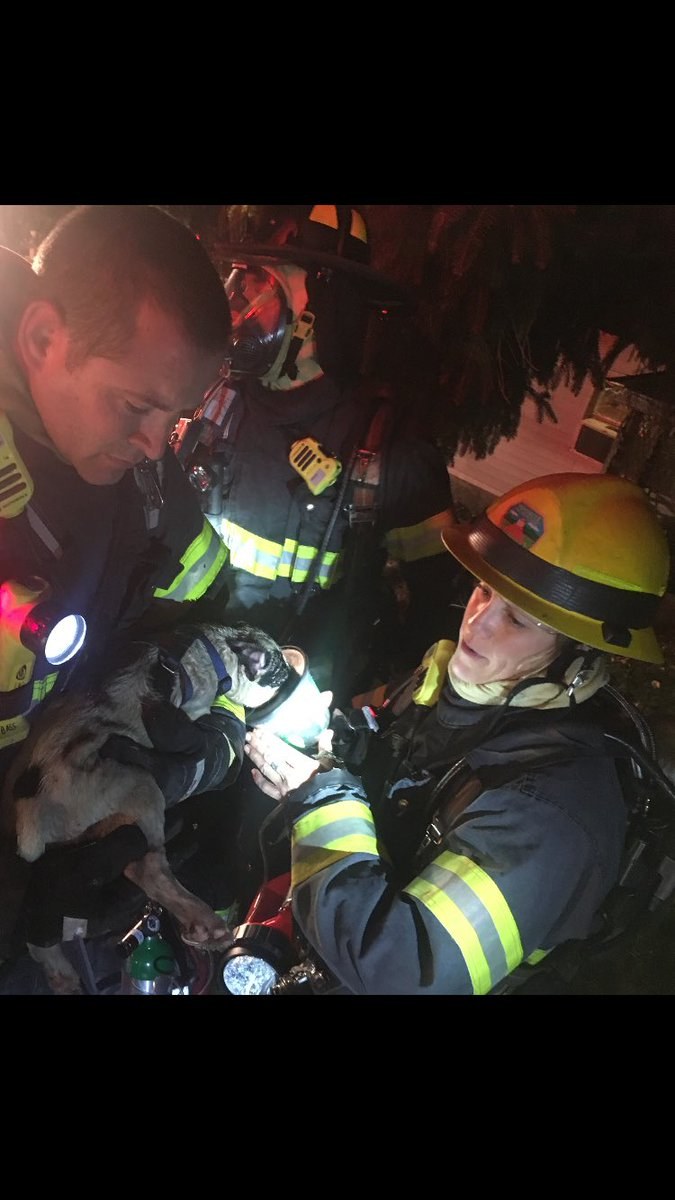 Staff at the Asheville Humane Society and the Animal Hospital of North Asheville treated her for her wounds and it took months of surgeries and recuperation for her to heal. She showed that she was a fighter and won the hearts of everyone around her.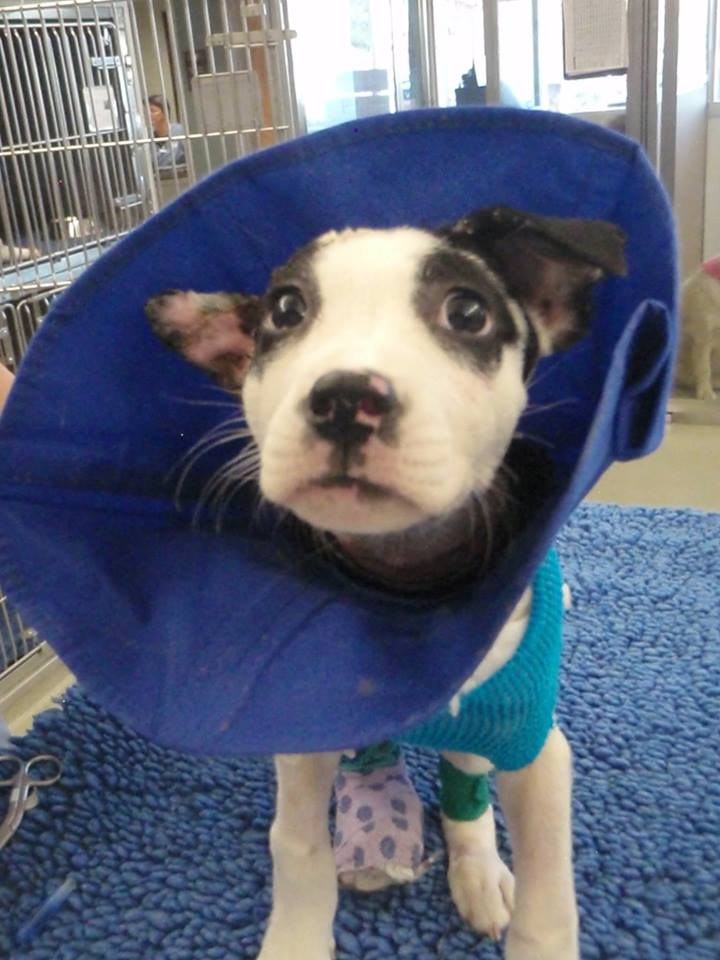 This week, Hex was reunited with the brave firefighters who risked it all for her. It was the first time they had seen her since the rescue and the ceremony was meant to celebrate their bravery as well as Hex's recovery.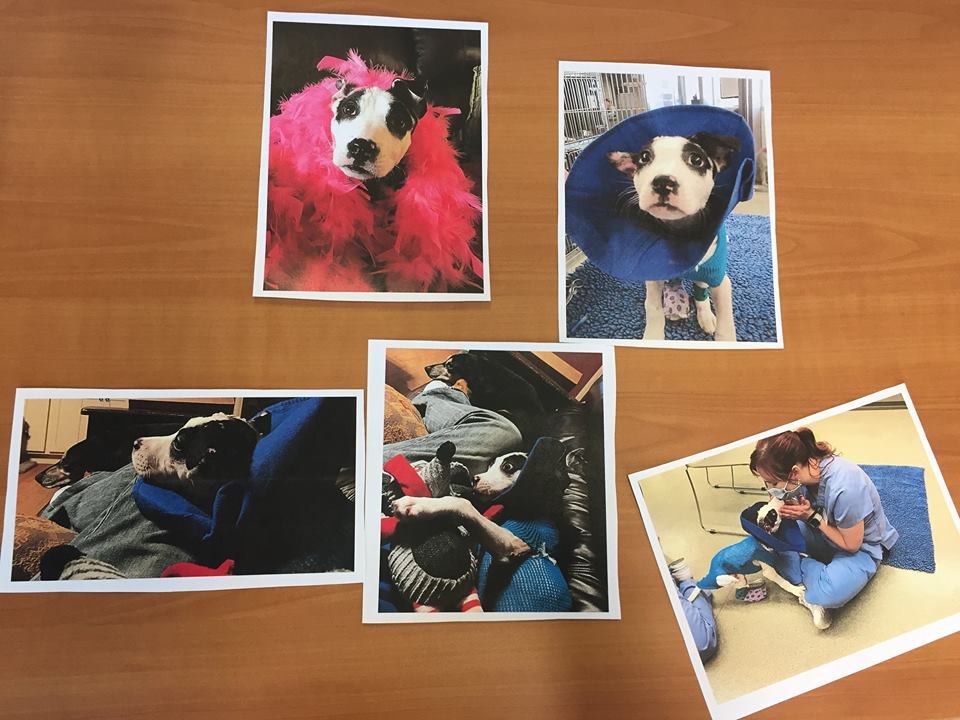 Hex will be leaving very soon to go spend the rest of her life with her forever family that has adopted her.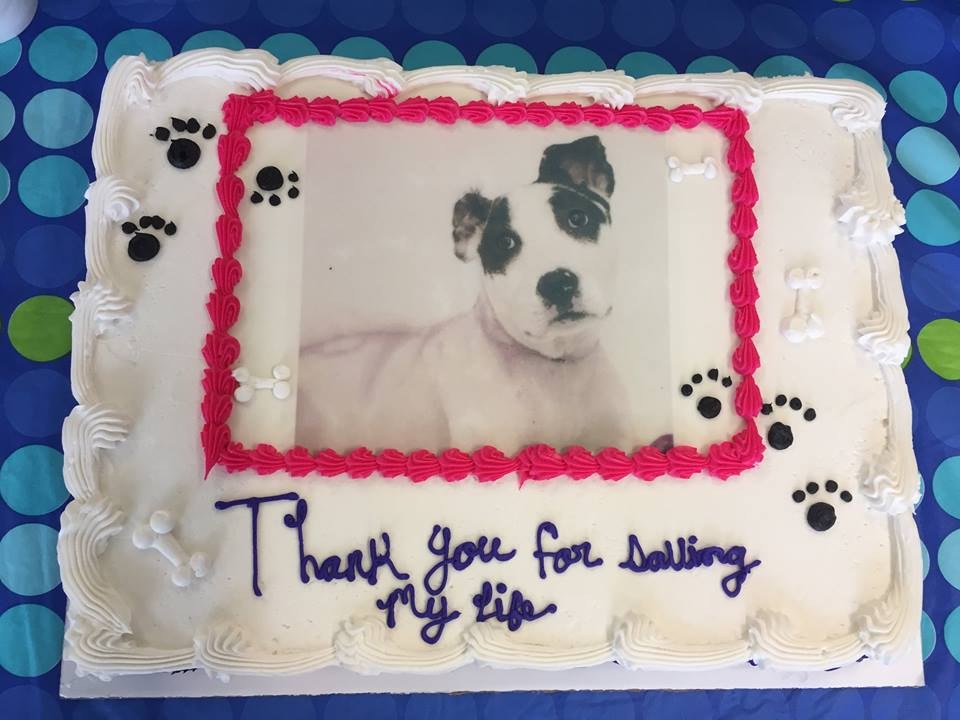 She will always have the physical scars showing how terrifying her ordeal was, but she is a happy and healthy pup with a whole lot of people who love her and a second chance at life that she plans on using. You can donate to the Asheville Humane Society to help them save more animals here.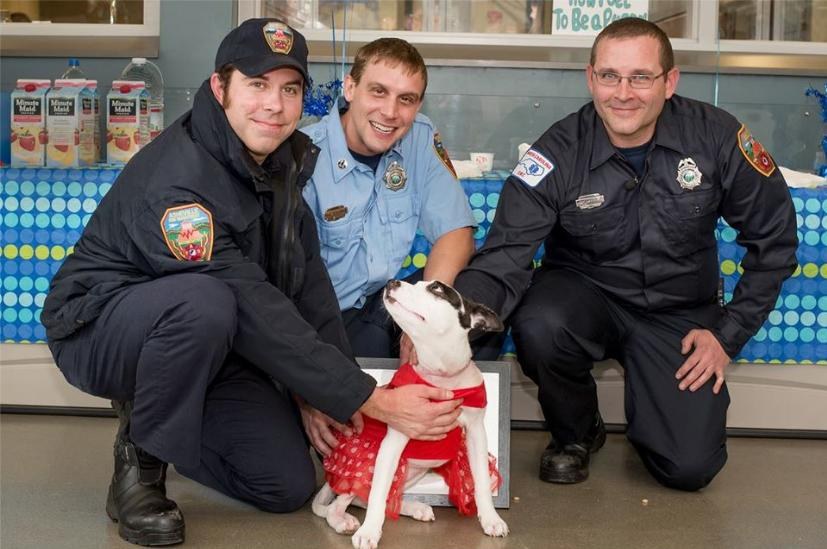 Share away, people!
Images & Feature Image Source:Â Asheville Fire Department