}?>
}?>
Actor Ryan Reynolds may be Deadpool himself, but, see, he still can't have it all. Even his superpowers aren't enough to make fatherhood easy on his part. Just like any other dads out there, being a parent almost drives him crazy, too…
…to the point that he rants constantly about it on Twitter.
It's a real delight to read his tweets about his daughter because they are funny as hell! I'm just not sure if his wife Blake Lively find those posts entertaining as well. Ha!
Anyways, let's start the ball rolling.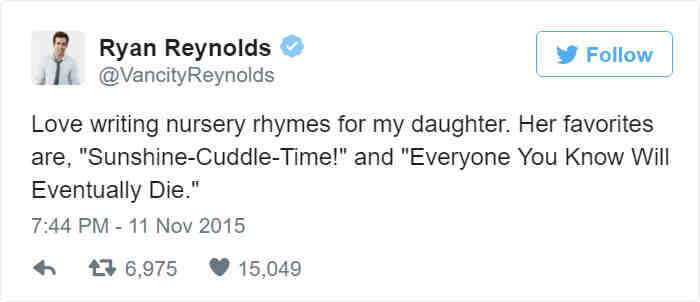 Not sure if that's a proper nursery rhyme to teach your baby, Ryan.

Because when you lose something, you gain something in return…

You can do it, dude. Have faith!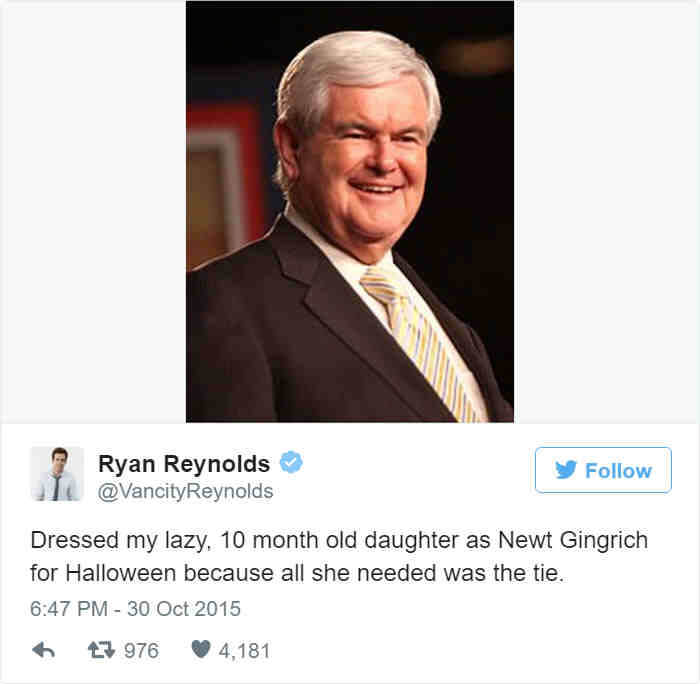 Think you're mastering dad humor faster than all the other faculties involved in parenting.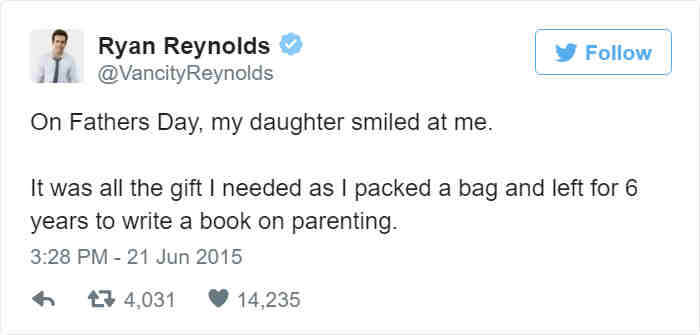 Awww!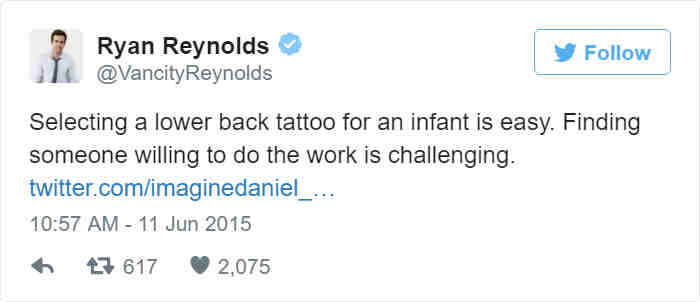 Too young for a tattoo, Ryan. Too young.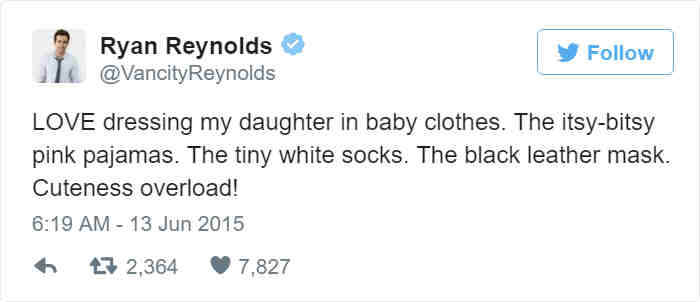 That "black leather mask" thingy seems so out of place I can't.

She prolly got her drawing skills from you, Ryan. But, such thing remains to be a theory. Not yet proven, so don't be mad.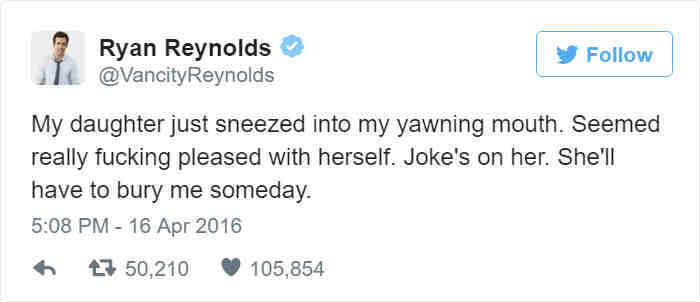 Escalated quite quickly, didn't it? Take it easy, dad.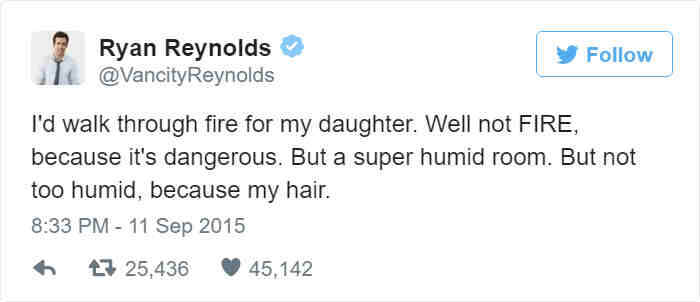 Oh. Okay. Fine.