Mothers always worry when they're away from their children. They may worry even more, when their children are alone with their father. Will they burn the house down cooking popcorn? Will he send them to school looking like clowns?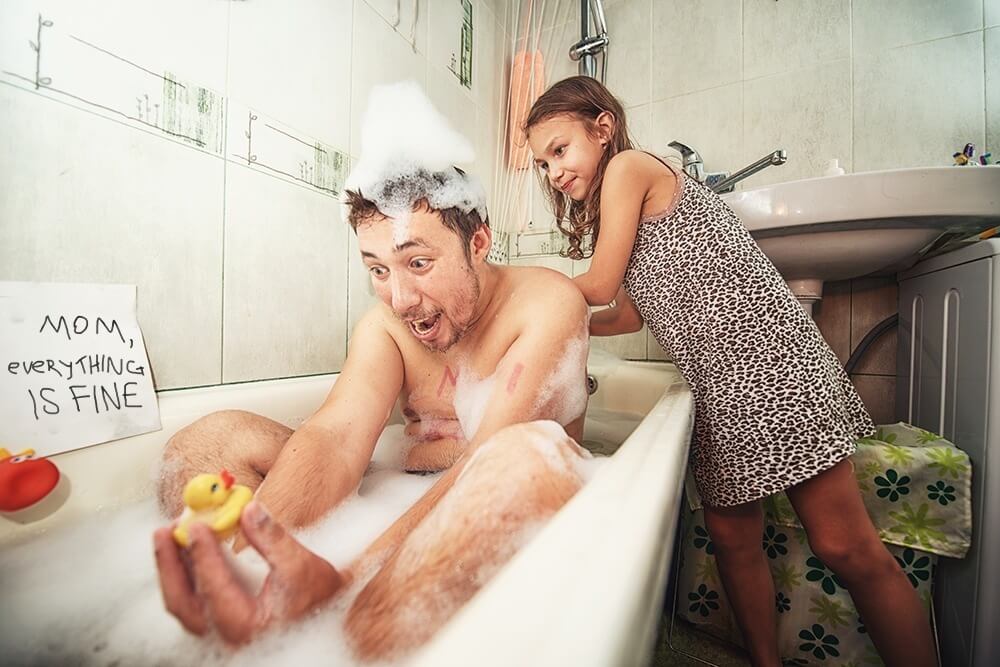 Will they be eating nachos or peanut butter sandwiches for dinner every night? The list goes on-and-on.
However, oftentimes, this is just a stereotype, and the fathers are amazing parents. It doesn't hurt to play up on the stereotype for some fun, though, does it?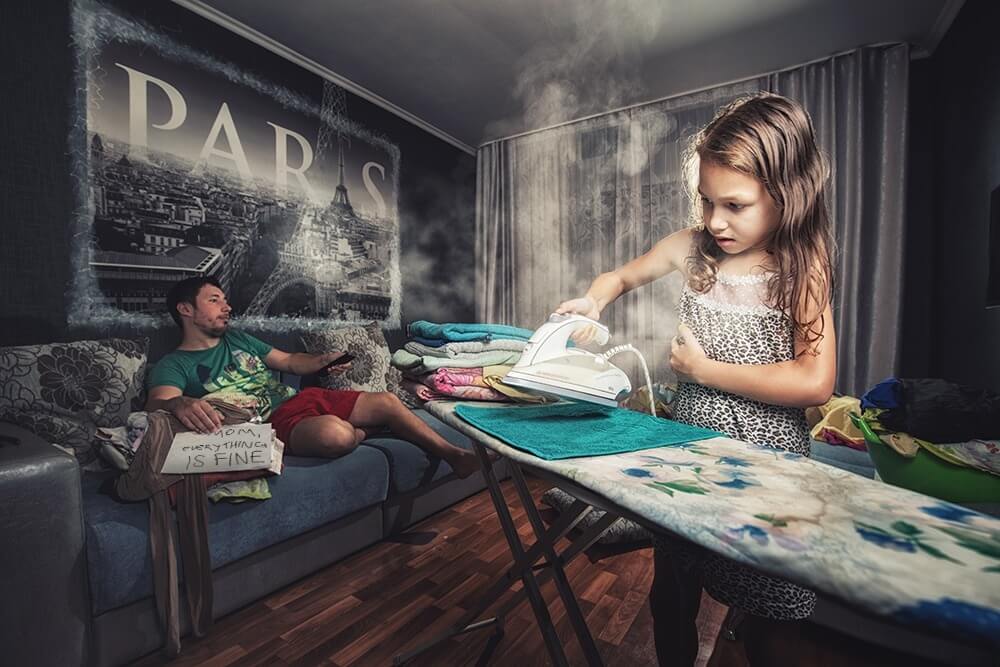 A Russian man named, Marat Ca, does just that. When his wife is away from home, the chaos begins.
Marat and his seven-year-old daughter have discovered a unique and entertaining way to let Mom know that everything is okay at home.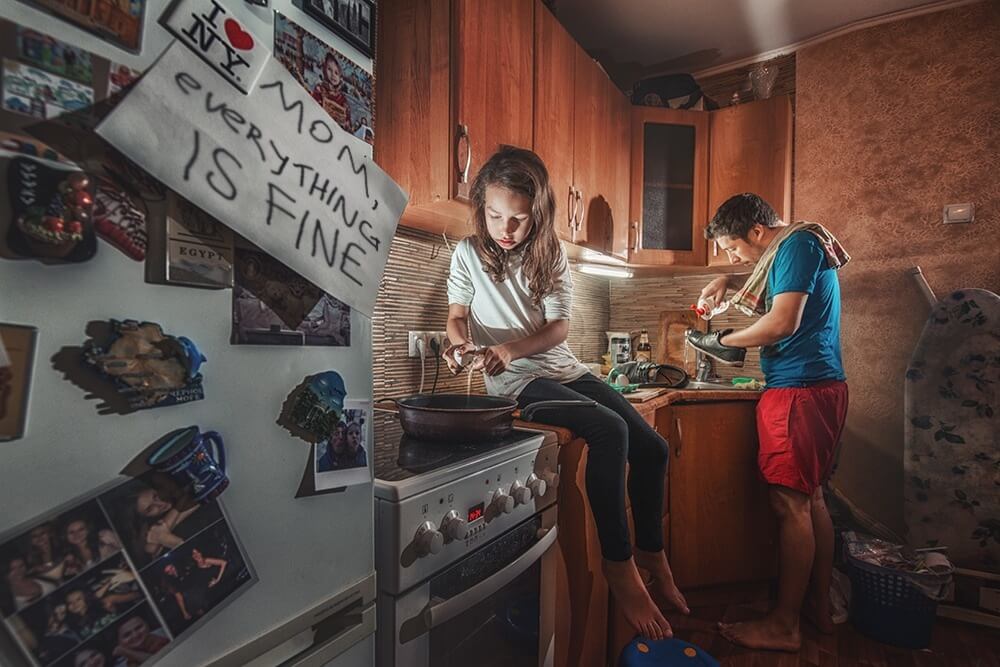 With the help of photographer, Yevgeny Schults, the ideas for the photographs are brought to life.
From his daughter engaging in "routine" domestic chores, to drawing on the wall, and even drawing on Marat, himself, the photos are quite entertaining.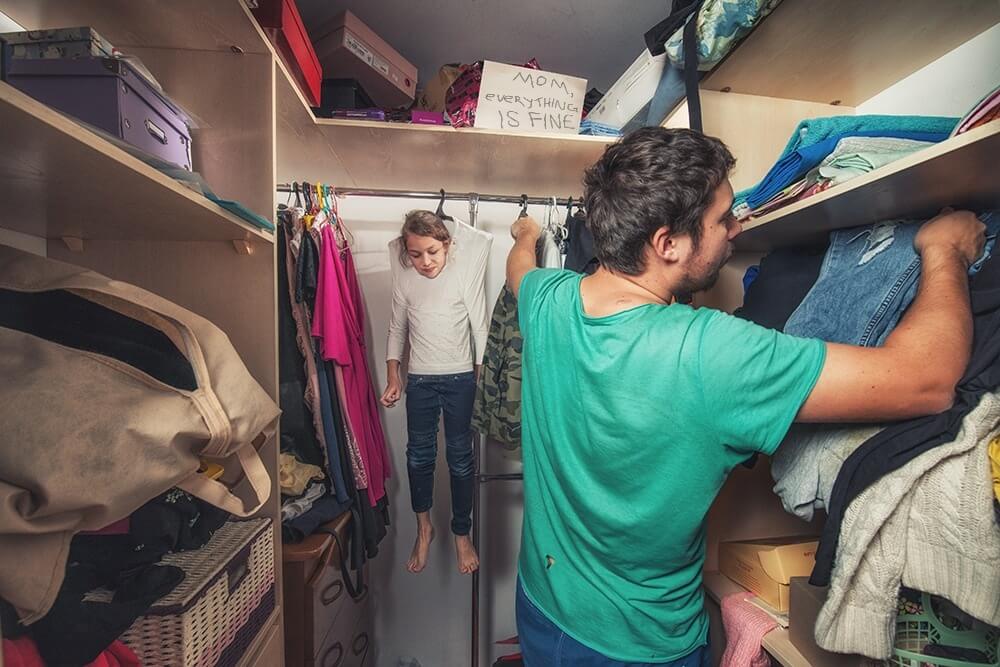 Each day the mother is away on business, they send her one photo.
He jokes, "Mom loves order and cleanliness at home, but now we can do what we want!" This is not the first time these two have stirred up trouble, alone.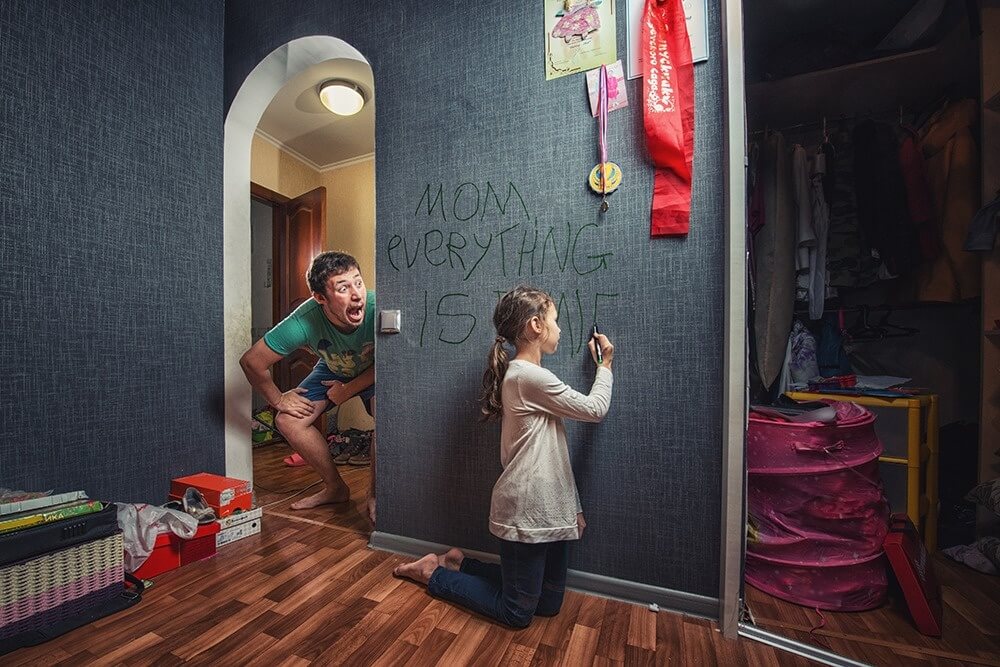 They often travel together, sending mom interesting and unique video reports. We can't imagine what happens when the mom comes home! Well, it was fun while it lasted!