}?>
}?>
It's summer! For excited kids, it's the time for amusements parks, festivals, local fairs, playgrounds, and overall, just lots of fun! But one thing that's sure to put a damper on the summer fun is having your child wander off and get lost in a crowd of hundreds – if not thousands – of people. So how can you keep your kids safe in these situations?
Blogger and mother Cherise McClimans may have found the perfect solution. Simple, easy, and effective, this method is sure to help your kids find their way back to you after accidentally wandering off.
Simply use a pen to write "If lost call" on your child's wrist, below which you can write your phone number in clear, legible print.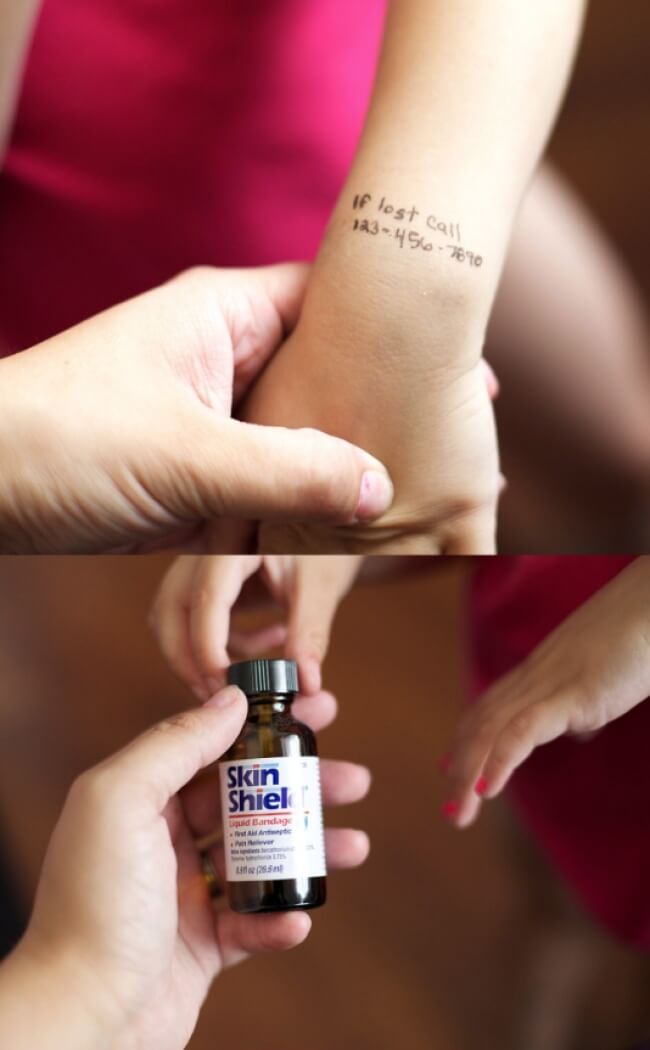 To ensure the details don't smudge, coat the area with liquid bandage. This will turn the phrase into a waterproof temporary tattoo for the day!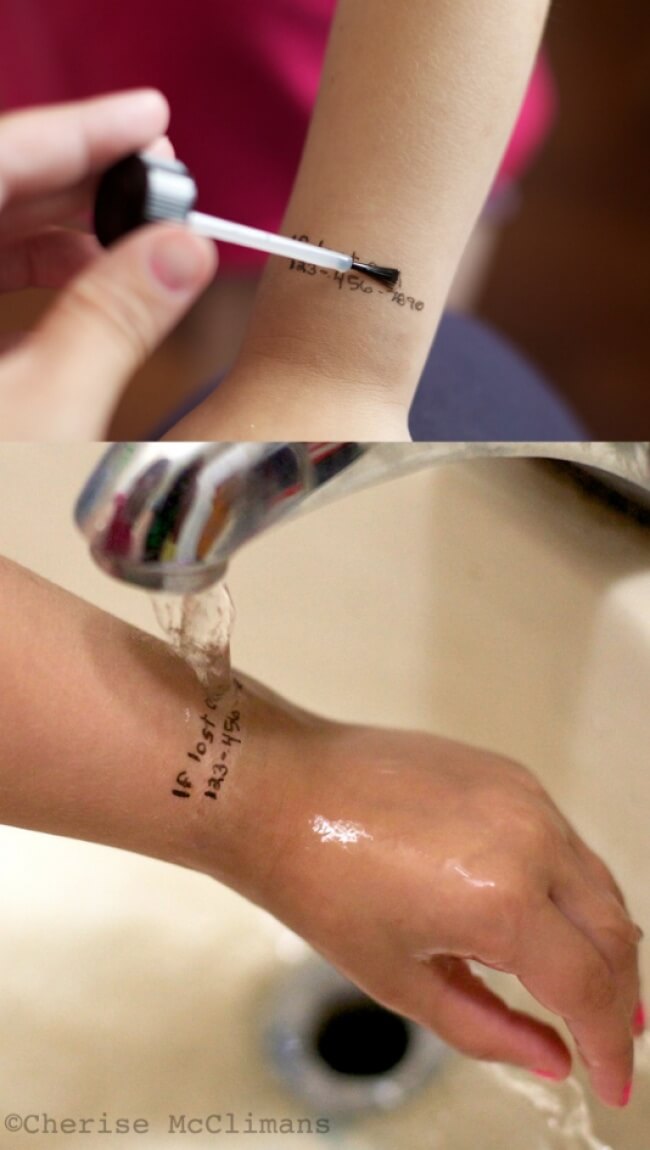 Tell your little ones to ask for help from strangers they can trust, like a mother with children or a police officer. This way, someone safe will read the inscription on your child's wrist and give you a call to reunite you!
As one final precaution, snap a picture of your kids before leaving the house so that you can describe them accurately if they do get lost. Have a safe summer! Was this helpful? Give it a thumbs up and share away!
Feature Image Source: Cherise McСlimans