}?>
}?>
An insurance company has managed to touch the hearts of over 1 million Internet users, making them shed many a tear over one very powerful video. It all started when American Family Insurance released an advertisement on YouTube about a father's love and the bond between a father and son.
The video begins in a little house, where a young Hispanic boy is watching a video on his phone of a male Flamenco dancer. His father enters his room and presents him with a gift, which turns out to be a Judo outfit. The young boy clearly does not want to learn martial arts, as his passion lies with dancing, but he goes along with it.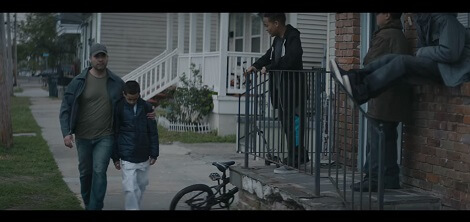 The father walks his son to Judo class, and as they go through their rough neighborhood, the boys in the area laugh and jeer at the young boy. At first, the boy is clearly affected, and he doesn't do too well in class, but then he begins to learn. Finally, he wins a Judo competition against someone in a higher ranking than him.
His father is immensely proud of him, and now that he is certain his son is good enough at martial arts, he presents him with another gift. It's the Flamenco outfit he's always wanted. The young boy now proudly dons his costume, and when the mean kids in his neighborhood jeer at him again, he is able to confidently defend himself.
Take a look at this video
https://www.youtube.com/watch?v=et3j-ZsZ-k8
Posted in conjunction with Father's Day, this video has received praise for showing a true representation of what being a father should be all about. This tale of a father's love, protection, and care has touched many hearts. Did it touch yours? Give this a like and share this video to inspire other hearts, too.
Feature Image Source:Â American Family Insurance