}?>
}?>
When two-year-old Braden–who was born with Down Syndrome–was asked to be a wedding's ring bearer, he could not walk at all. But, that didn't stop him from saying YES to the invite. He took it as a challenge and practiced his strut until he mastered it.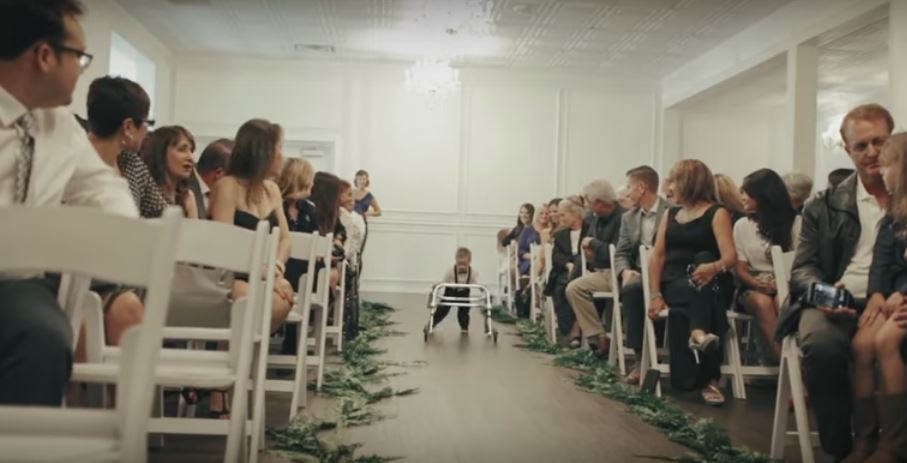 That's him looking so dapper in his gorgeous outfit during the big day! With the help of a walker, he worked that aisle like boss! He just proved everyone that you can do anything you put your heart and mind into!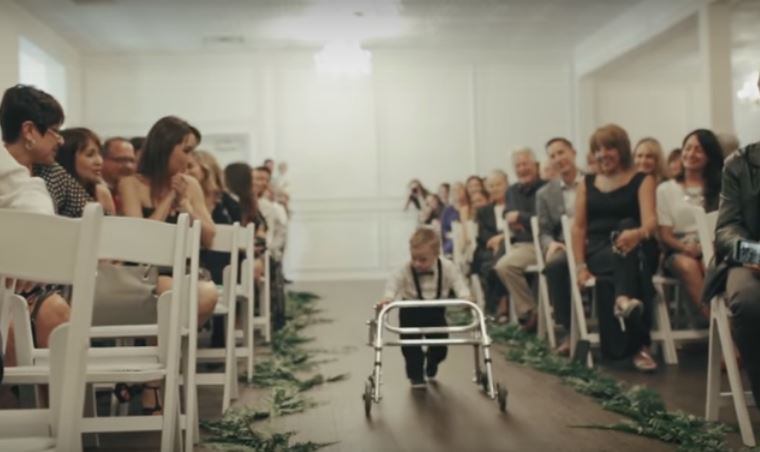 All eyes were on him, so he was even more pumped up to show off his strides. His were confident and determined. He looked every inch a superstar!
Watch the emotional video on the next page!