}?>
}?>
Mom Laleh Mohmedi from Melbourne, Australia knows how difficult it is to talk a child into eating healthy stuff. So, she got no other way to go but to make eating time a truly entertaining session for his little man. She magically transforms her son's edibles into beautiful images of his favorite cartoon characters!
Laleh shares photos of her works of art through an Instagram account called Jacob's Food Diaries.
"One day I decided to make my son's spelt pancake into a lion. He absolutely loved it and that's how Jacob's Food Diaries was born," she told Bored Panda.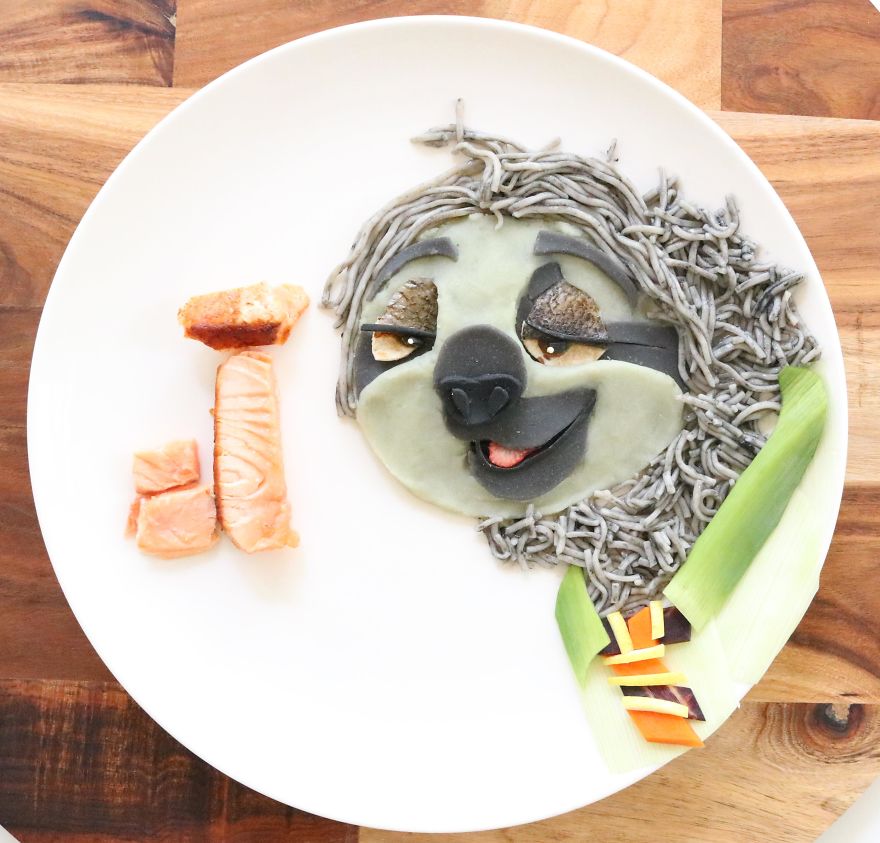 "Flash From Zootopia. Noodles With Salmon"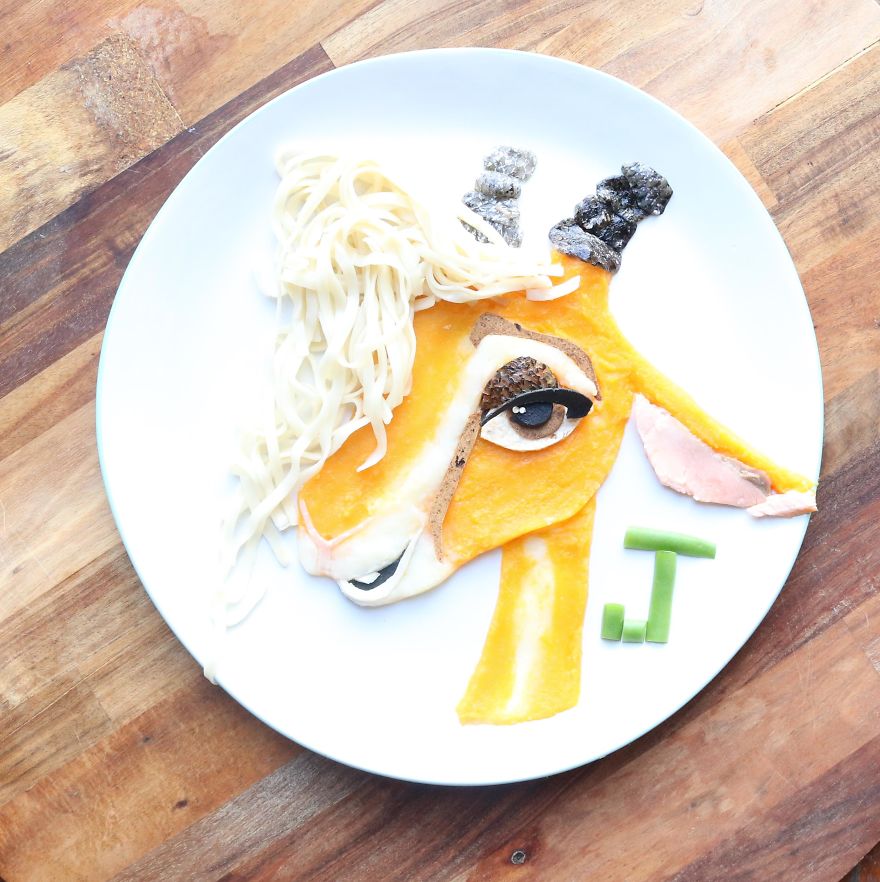 "Gazelle From Zootopia. Wild Australian Salmon With Noodles, Pumpkin And Parsnip Mash"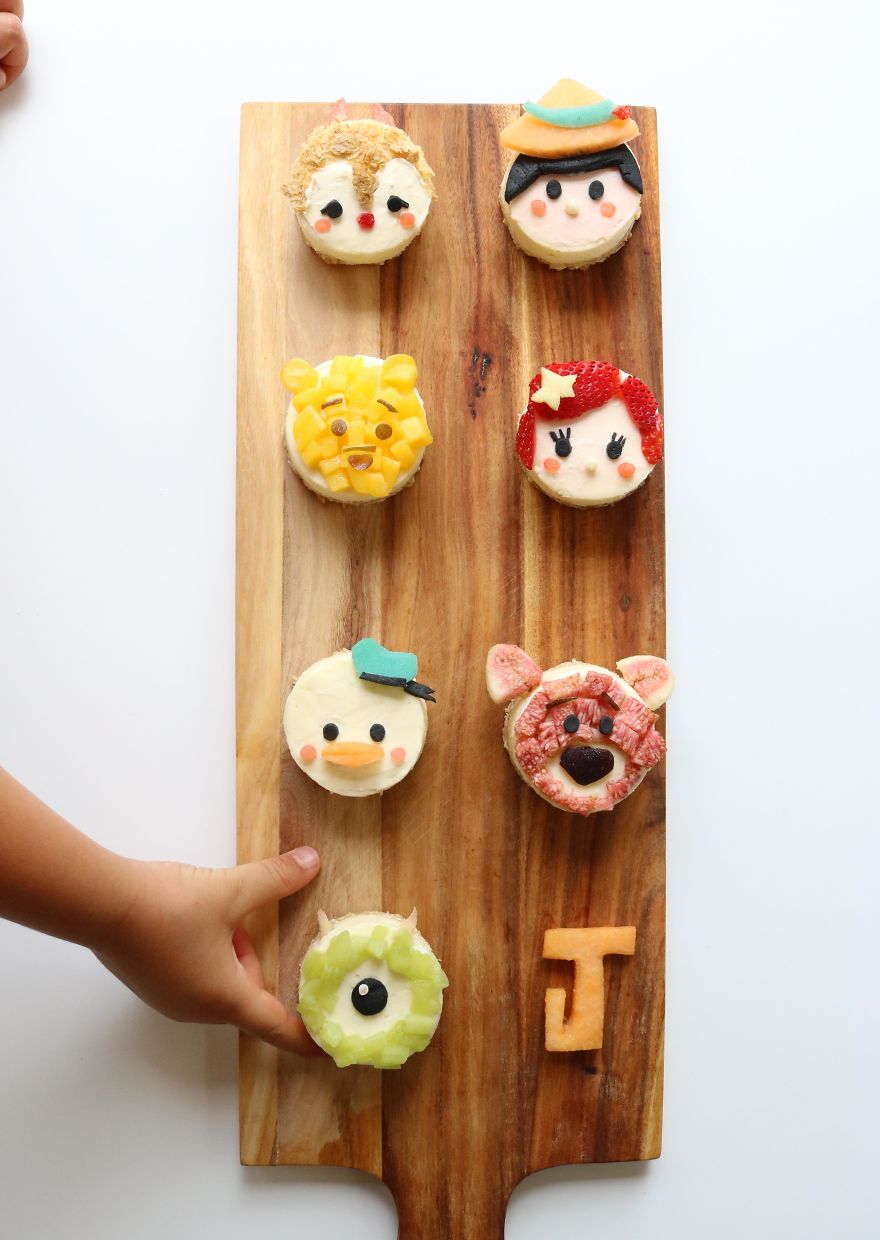 "Tsum Tsum Disney Characters. Mini Cheesecake Tarts – Oat, Spelt And Coconut Oil Base With Fruit"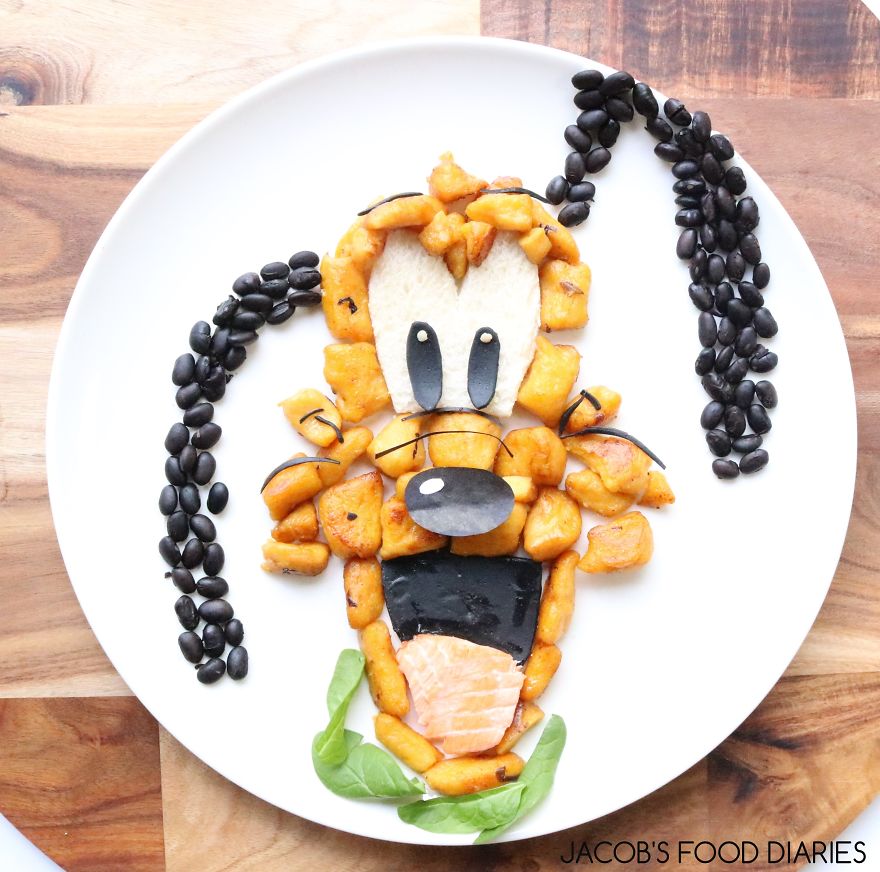 "Pluto. Pumpkin, Potato And Spelt Gnocchi With Wild Australian Salmon, Black Beans And Spinach"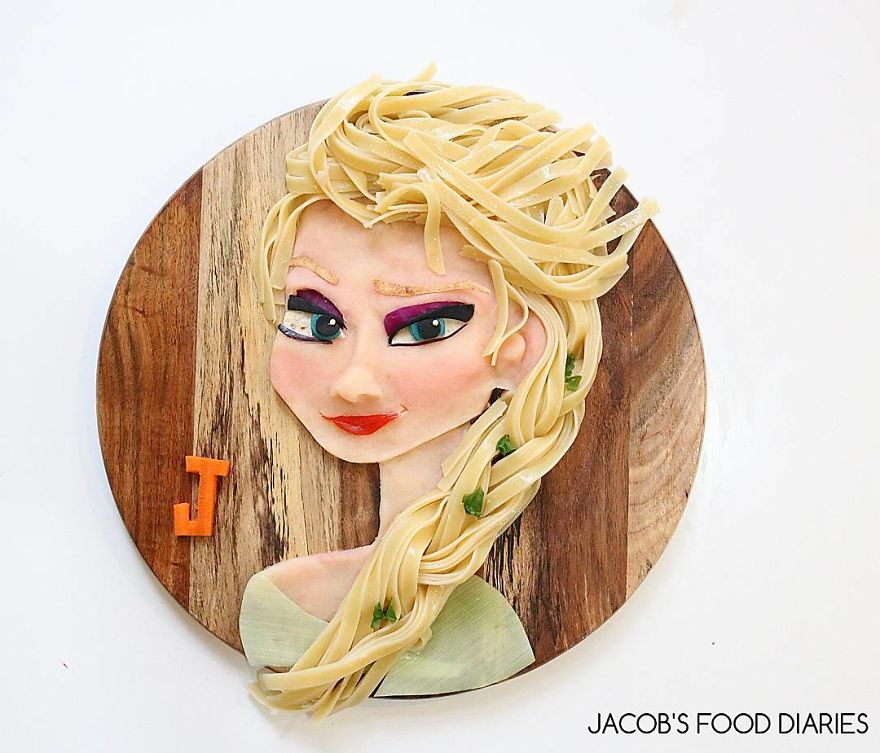 "Elsa From Frozen. Garlic And Spinach Fettuccine With Parsnip, Potato And Beetroot Mash"
"Marty From Madagascar. Smoothie Bowl"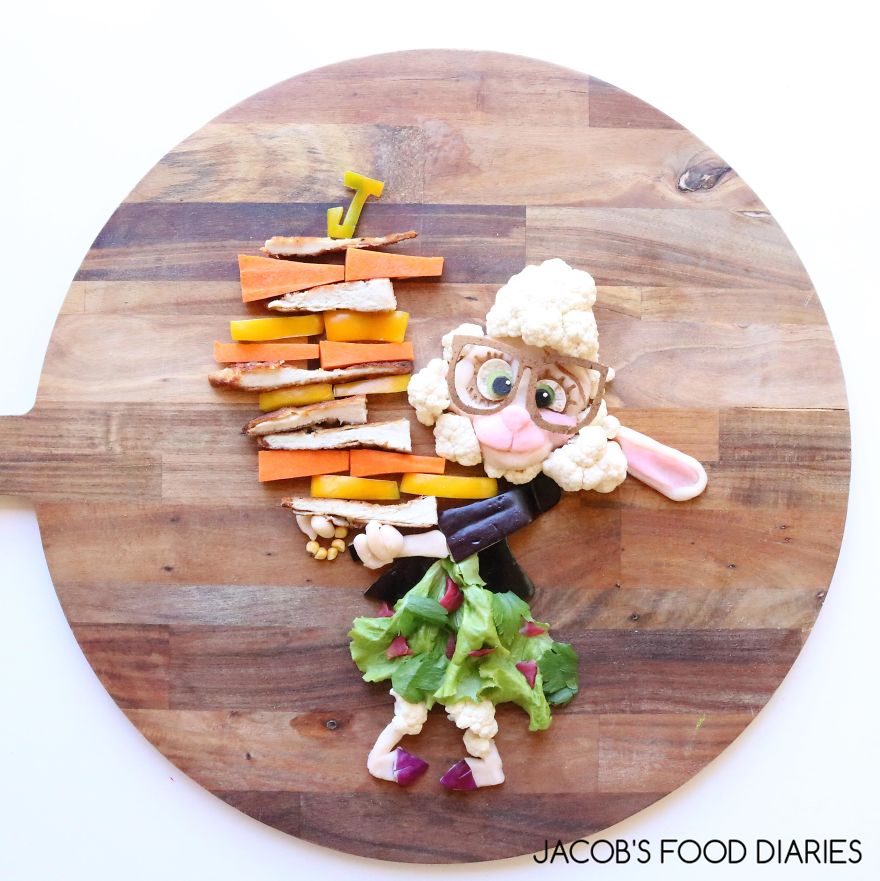 "Bellwether From Zootopia. Freerange Schintzel With Mashed Potatoes And Veggies"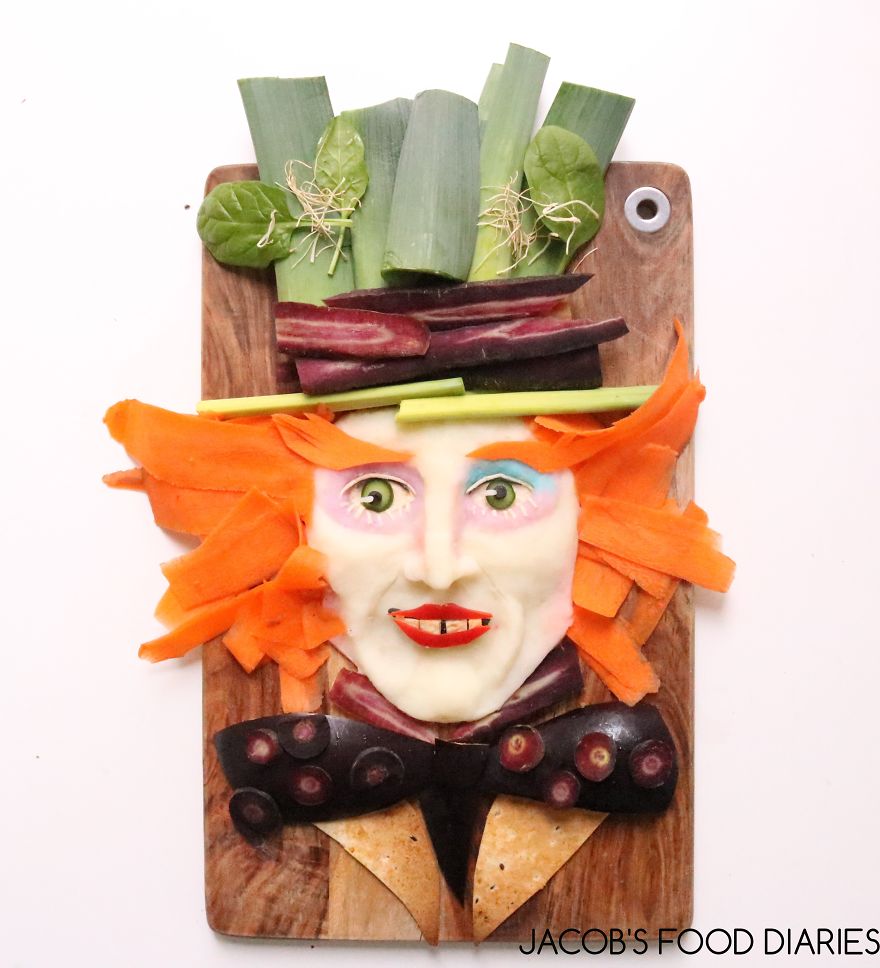 "The Mad Hatter From Alice Through The Looking Glass. Potato With Carrots, Leek, Wholemeal Wrap And Eggplant"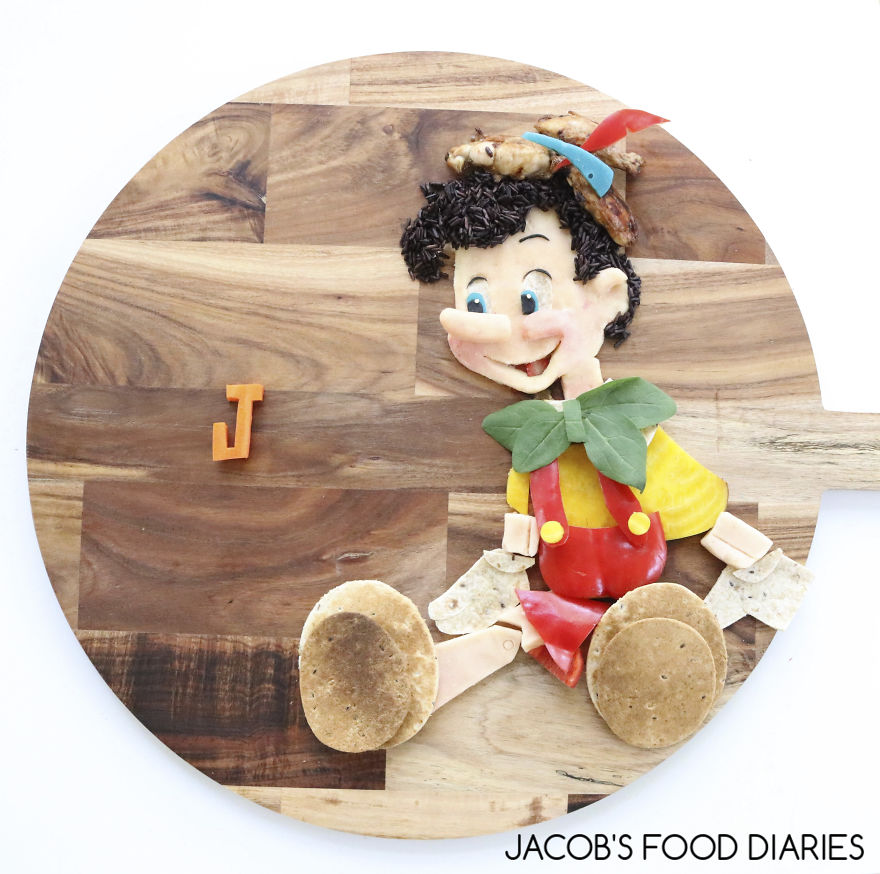 "Pinocchio. Chicken With Mash Potatoes, Wild Rice And Vegetables"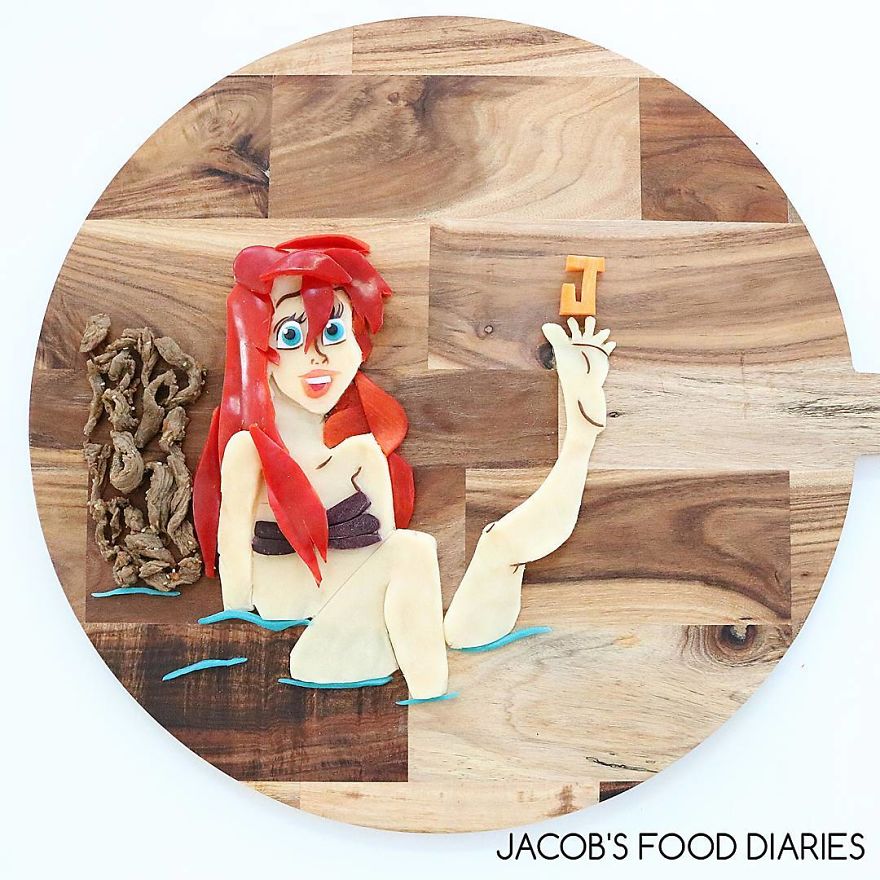 "Ariel From The Little Mermaid. Stirfry Grass Fed Beef With Parsnip And Potato Mash And Red Capsicum"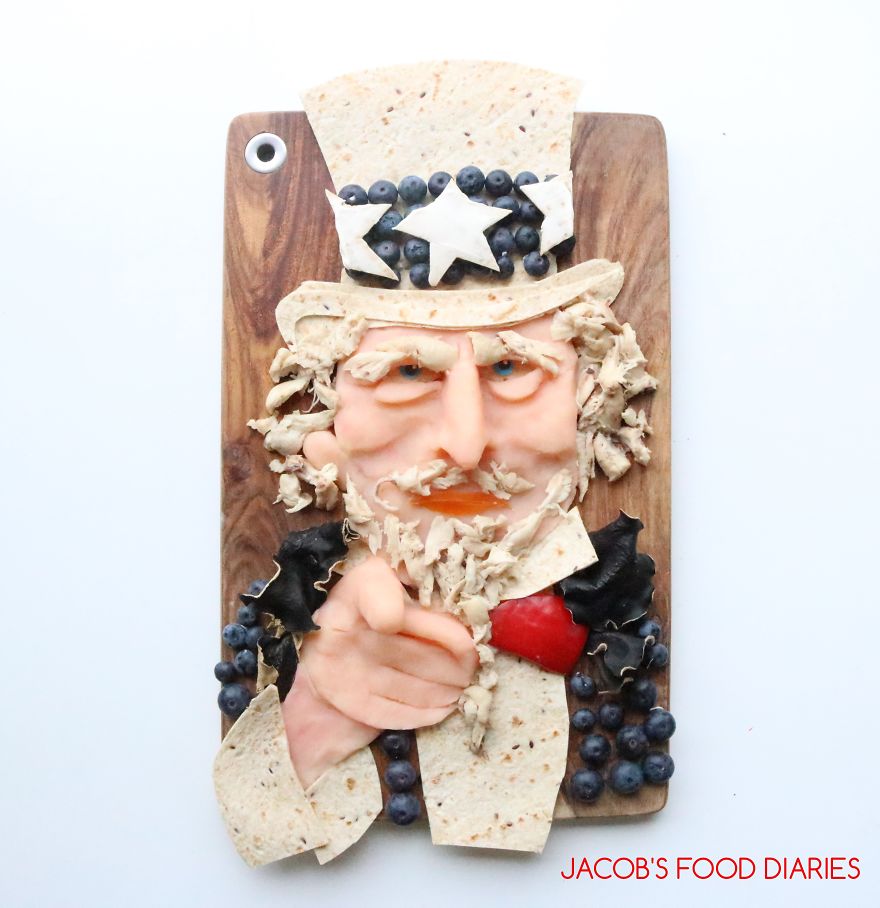 "Uncle Sam. Free Range Chicken With Mash Potato, Wholemeal Wrap, Black Fungus, Red Pepper And Blueberries"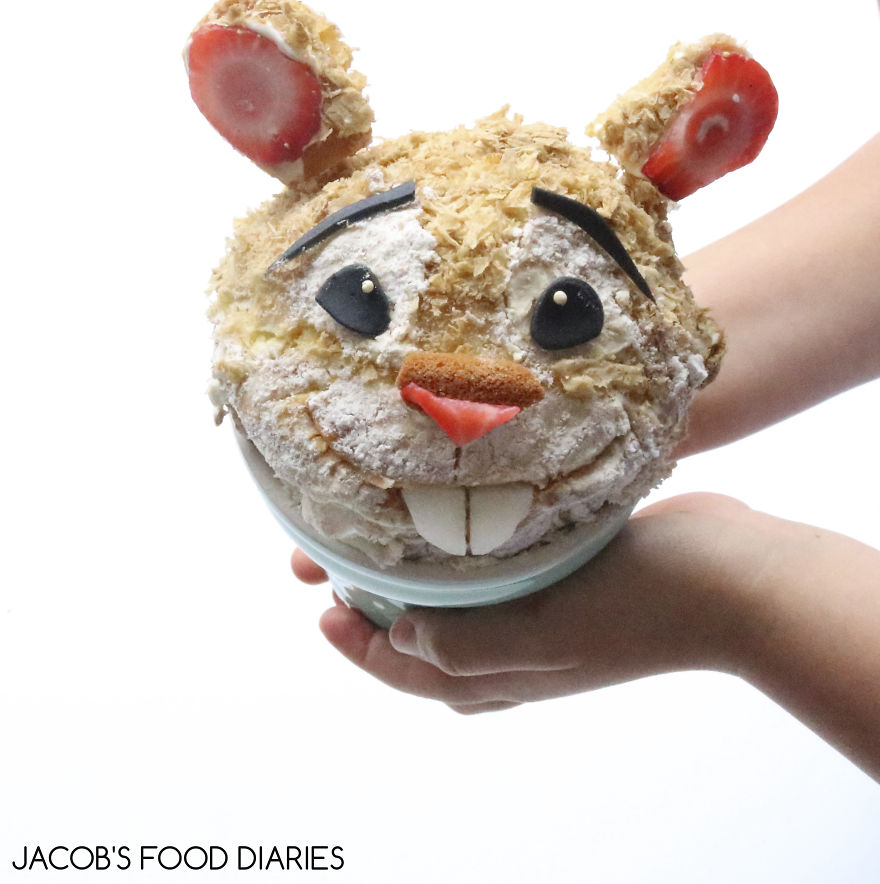 "Hamster From Zootopia. Spelt Cupcake With Strawberries And Melon"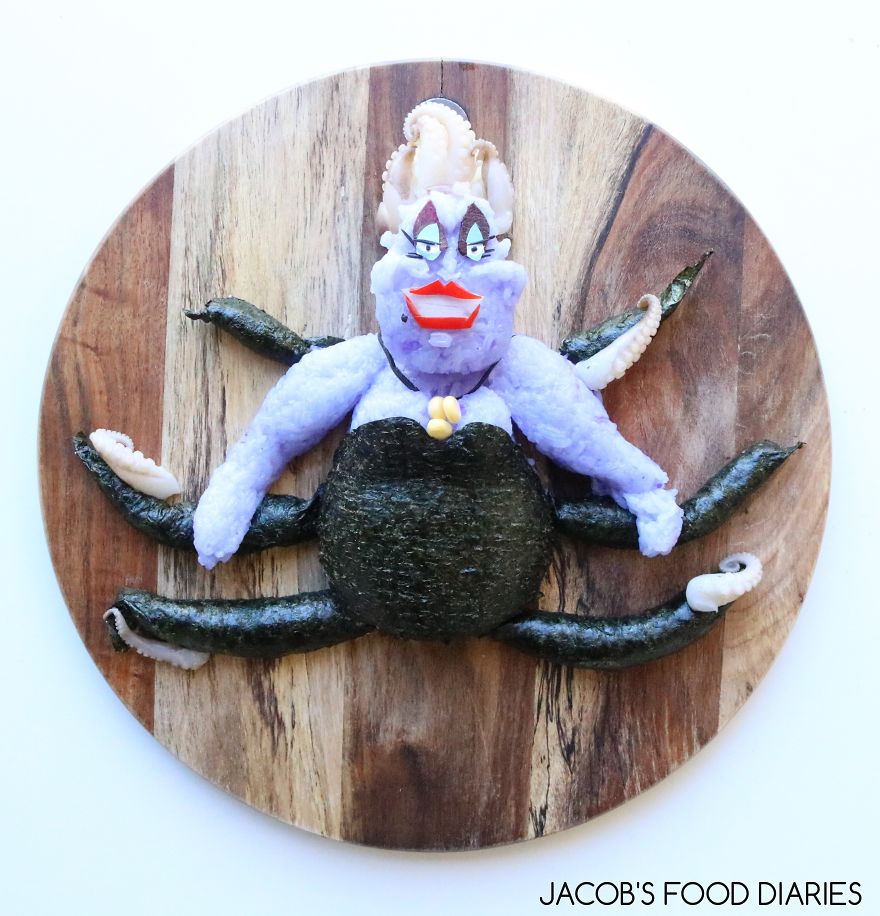 "Ursula From The Little Mermaid. Octopus Sushi (rice Dyed With Purple Carrots)"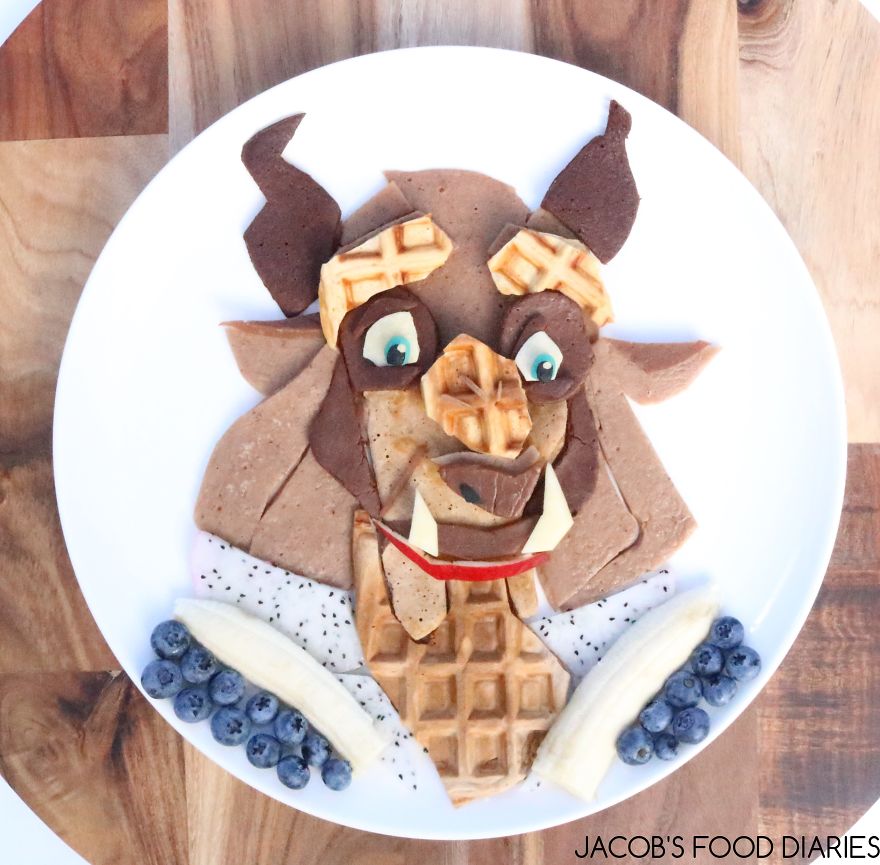 "Beast From Beauty & The Beast. Waffles With Spelt Chocolate Pancakes, Dragon Fruit, Blueberres And Banana"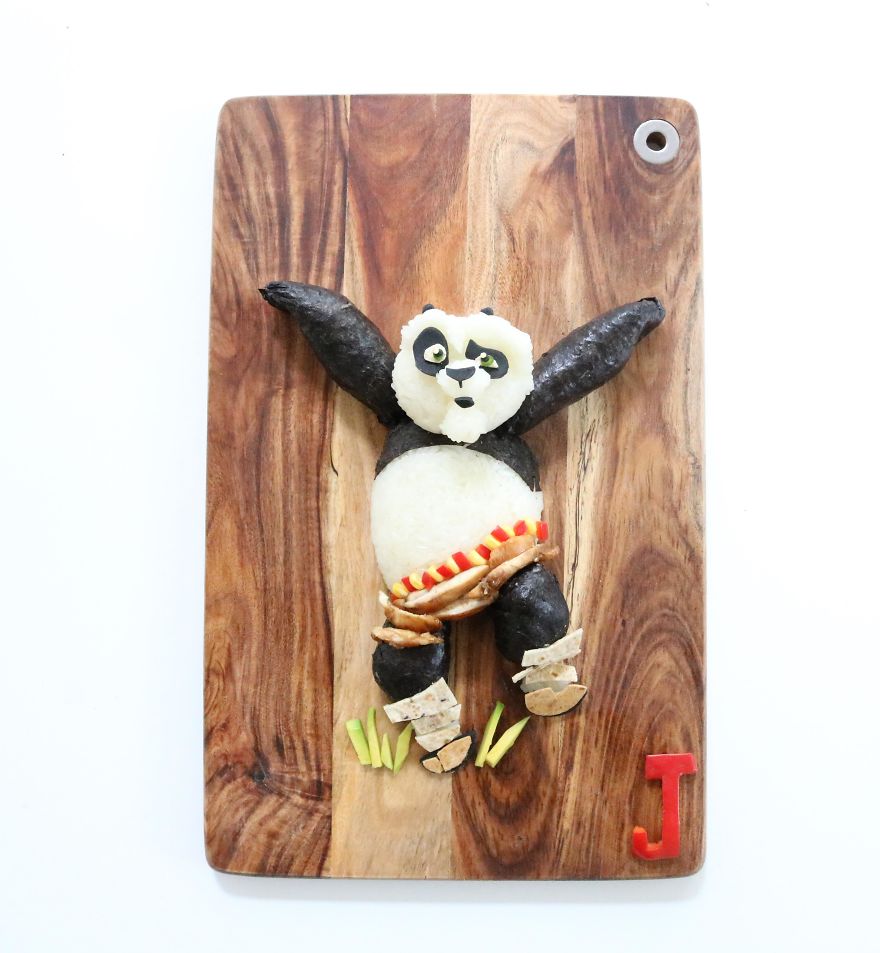 "Po From Kung Fu Panda. Deconstructed Sushi"