}?>
}?>
The loss of a loved one is painful for those left behind. Officer Allen Jacobs, a Greenville, South Caroline police officer, was killed on the job in March 2016, leaving behind his wife Meghan and their unborn first child, Lennox. Their baby is due in July.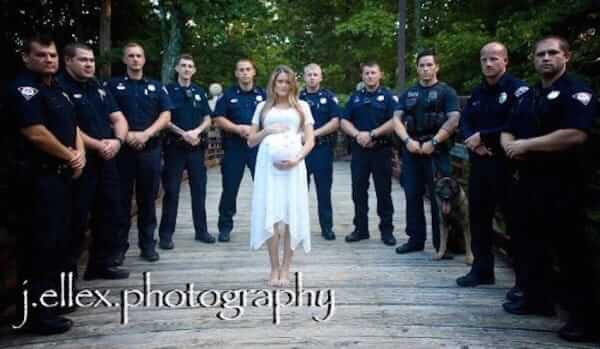 On Father's Day, Meghan decided to honor her fallen hero husband in a five-hour maternity photo shoot. The emotional pictures were shot by an Jessie Ellex, an old friend. Taking part in the photoshoot were a group of Greenville police officers who helped to honor their comrade.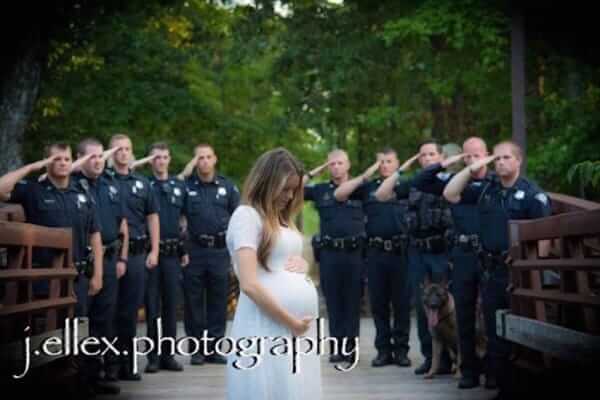 Meghan also took a photo where she holds her phone, displaying a picture of her husband, to her stomach. The picture was originally taken during their engagement photoshoot, but edited so that her stomach now had the baby bump. Another bittersweet picture has Meghan standing with the folded American flag she received at her husband's funeral.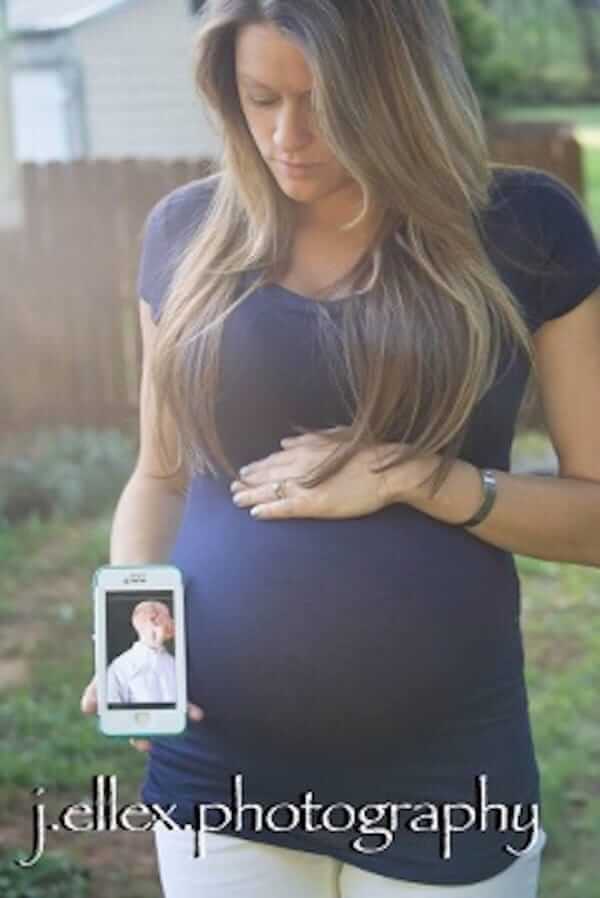 Around her baby bump, tied to a blue ribbon, rests Allen's badge. According to Ellex, there are plans to recreate the photoshoot with baby Lennox once she is born, to show the newborn that she remains protected with her father's spirit within her. Meanwhile, Meghan has visited her husband's memorial and attached two photographs of her ultrasound and a touching note:
"I miss you so much! Doc checked today. Our Baby girl is great. I love you so much."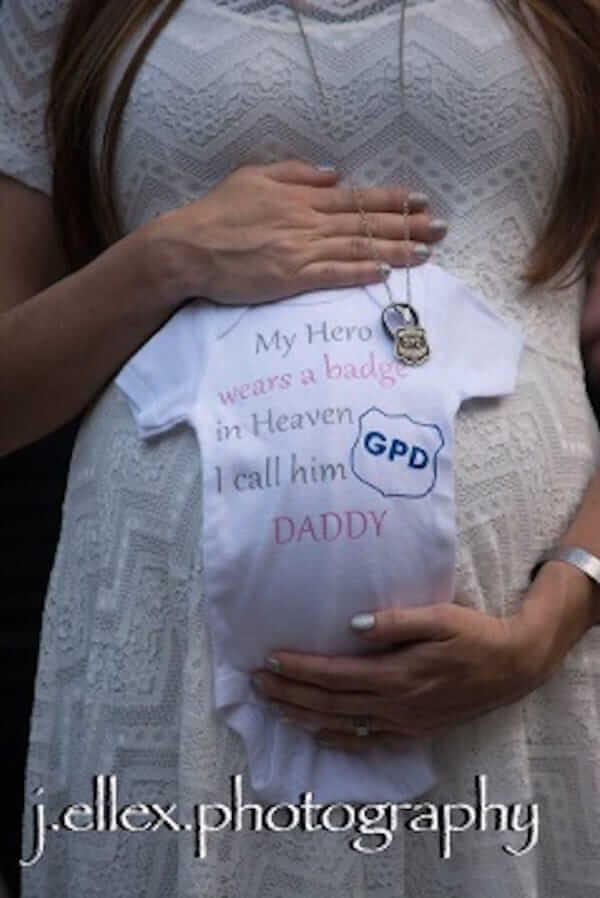 Ellex hopes that these photographs will help Meghan to heal, along with others in similar situations. "The world lost a police officer, but we lost our dear friend, husband, father, son and brother," said Ellex.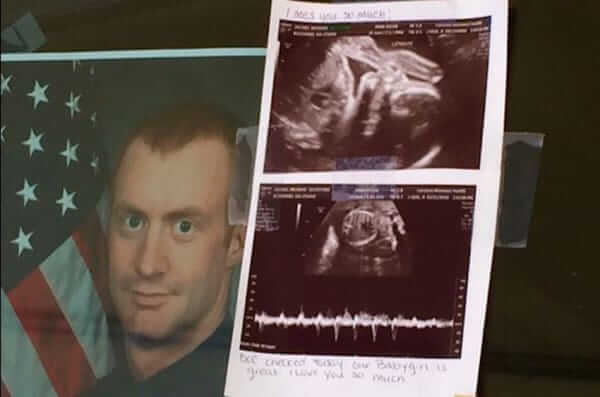 Did this incredible tribute touch your heart? If so, give it a like and share this amazing story.
Feature Image Source:Â J.Ellex Photography